10 Day Guided Tour of Northern Italy
Ten Days in Northern Italy Itinerary
Day 1: Venice Day Tour & Traditional Gondola Ride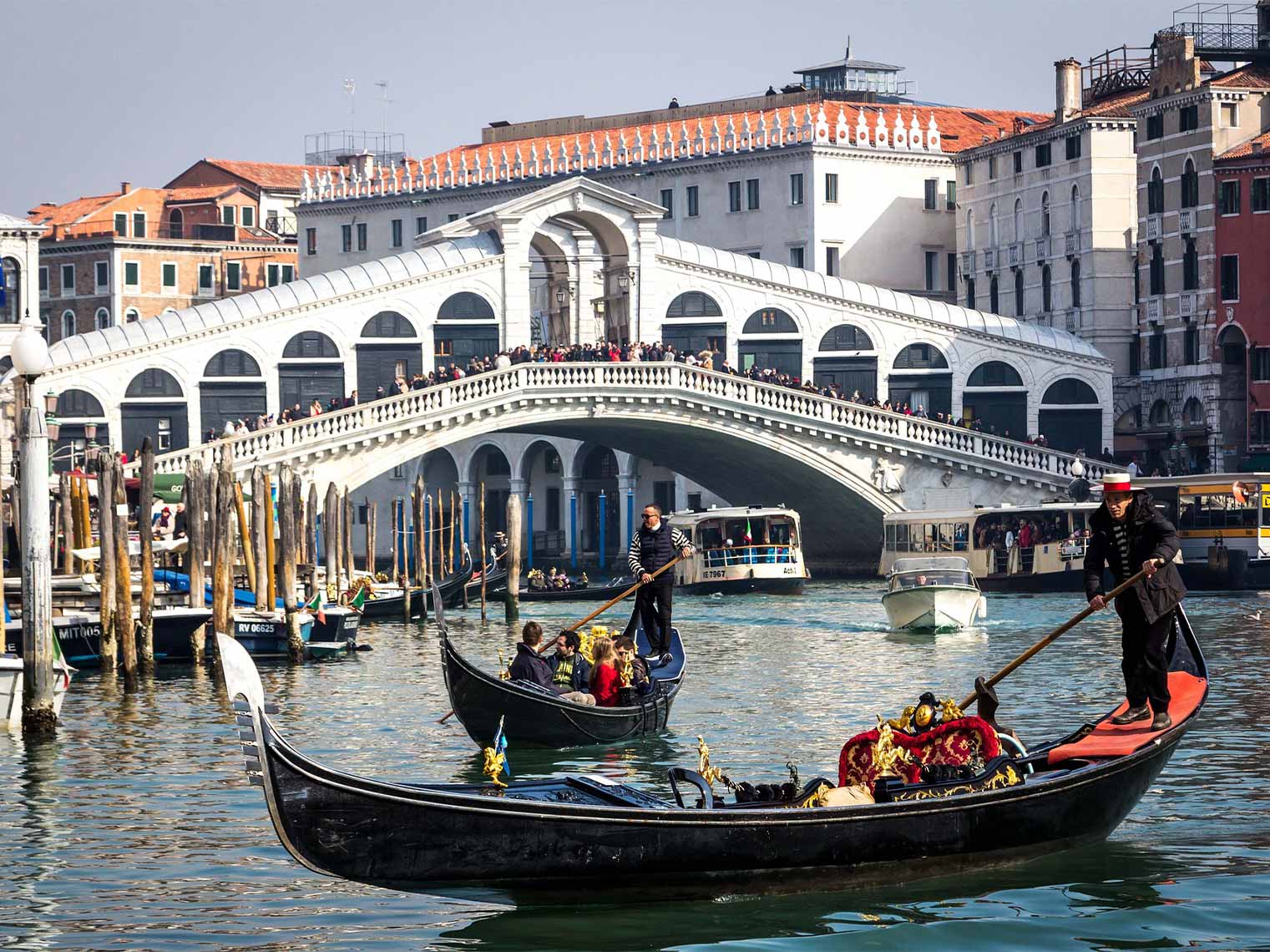 Starting in one of the most romantic cities in the world, Venice is a truly magical city. 
Today we will start off by exploring the city on foot – from the Cannaregio district to Santa Croce & San Marco. After we've gotten our bearings, we will enjoy a traditional gondola ride through the canals. 
In the afternoon we will explore the Jewish Ghetto area and tour the Museum & synagogue.
Stemming from the 16th century when the Jewish population in Venice was forcefully segregated into the district, touring the area with your private guide today allows you a fascinating insight into the history, architecture, and culture of the place. This is a fascinating trip into an 'alternative' Venice and you will really enjoy discovering the unique stories, traditions, and of course the authentic delicious Jewish cuisine available in the neighborhood.
After this tour, we will then be picked up by our luxury water boat and go for a leisurely 1-hour boat ride through some of the lesser-known canals. Aside from the major canal arteries, your expert local guide will delve into the most enchanting minor canals of the city to discover hidden gems like the Doges' Pantheon, St. Mark's School, and Madonna dell'Orto church.
We will then stop at a local Venetian bar for a traditional aperitivo with the local specialty snacks 'Cicchetti'.
Accommodation: Venice
Day 2: Murano & Burano Private Tour – Cassanova Tour of Venice
From Venice, we will take a short private water taxi to the exquisite islands of Murano and Burano – known as the islands of glass and lace thanks to their history as the center of the respective art forms.
Artisan culture is the name of the game on both of these islands and you will have the opportunity to view master craftsmen at work and get 'hands on' with a glass-making workshop class and sit with a needlepoint lace master while they hand make the lace in the traditional style.
Then, in the afternoon, we'll travel back to Venice to learn about one of Venice's favorite sons: the 'man about town' Casanova.
Journey back in time as you stroll by Casanova's birthplace and the theatre where his parents worked. See the Campo where he played as a child, the house where he spent his early years, the church where he was baptized (and where he was priest…for only two sermons)! 
See the homes of his noble protectors, the scene of his first "love enterprises", and the setting of his teenage prank. Then, learn the reasons behind his dangerous fascination for magic, and how this led to his imprisonment in the "Piombi". 
Be thrilled by the tale of his jailbreak, as you gaze at the corner of the Doge's Palace whence he escaped. 
Simply outstanding! We visited Italy in September & used Luxe for all our tours and we can honestly say, they were the best! Right from the start, communication was easy and professional. Amy and her guides were able to customize their tours to suit our interests! If you want bespoke tours, I wouldn't use anyone else. We would highly recommend Luxe & will definitely use them again when we next visit Italy!
Day 3 Morning: St Mark's Cathedral & Doge's Palace Tour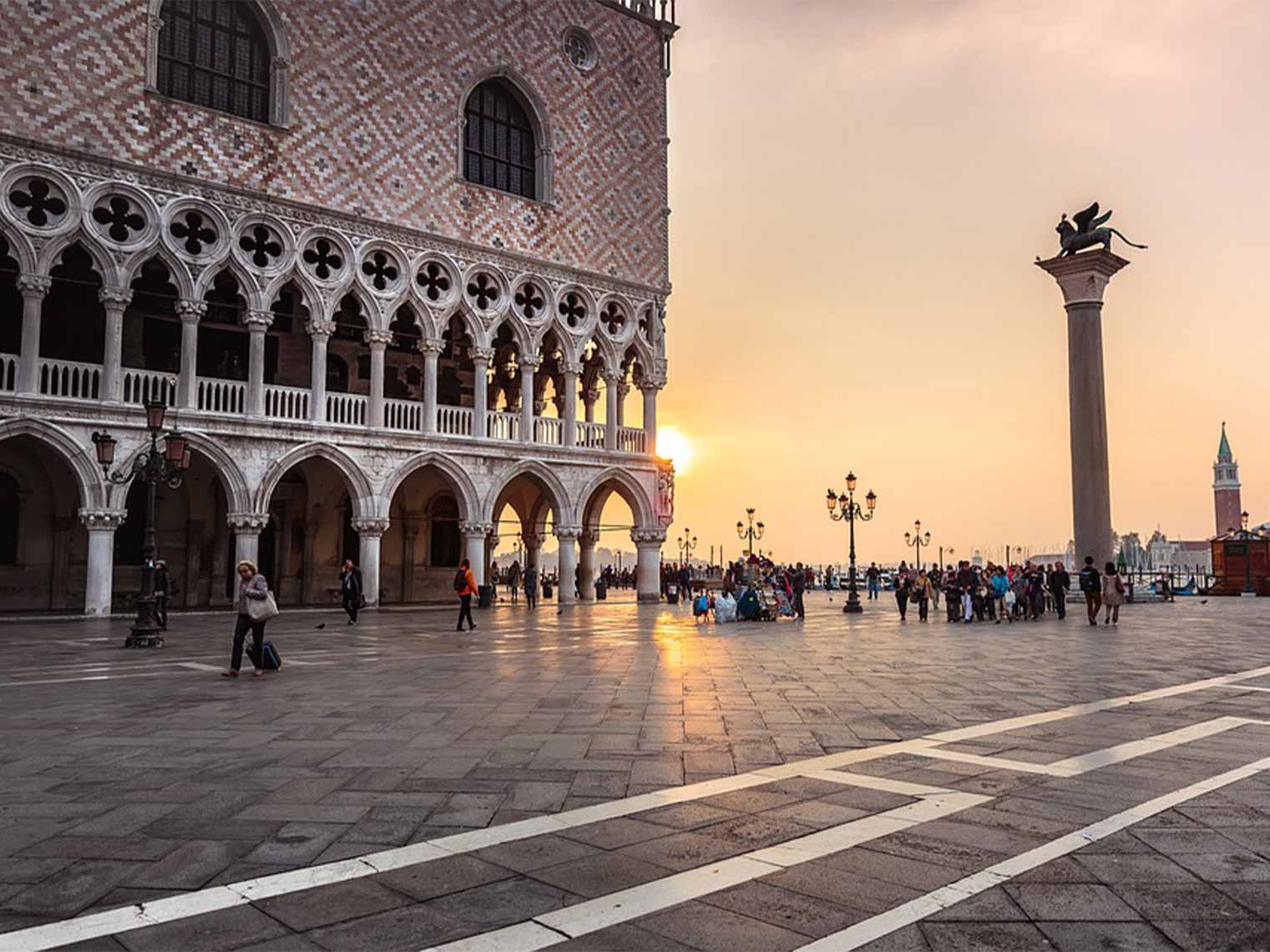 Perhaps the most iconic building in Venice, the 11th century St Mark's Cathedral is instantly recognizable. On your private tour, your guide will discuss the stunning Renaissance architecture and the innumerable treasures, sculptures, and priceless artworks displayed inside the Cathedral, including the 'Triumphal Quadriga' – the famous bronze horses of Saint Mark.
Next to St Mark's you'll find the Doge's Palace – formerly the seat of power in Venice. You'll uncover tales of scandal and political intrigue that took place within the Palace's walls.
Stepping inside you will be greeted by artworks from world-renowned masters such as Titian, Veronese, and Tiepolo, and at the end of the tour, you will emerge at the famous 'Bridge of Sighs'.
Day 3 Evening: Venetian Mask Making Workshop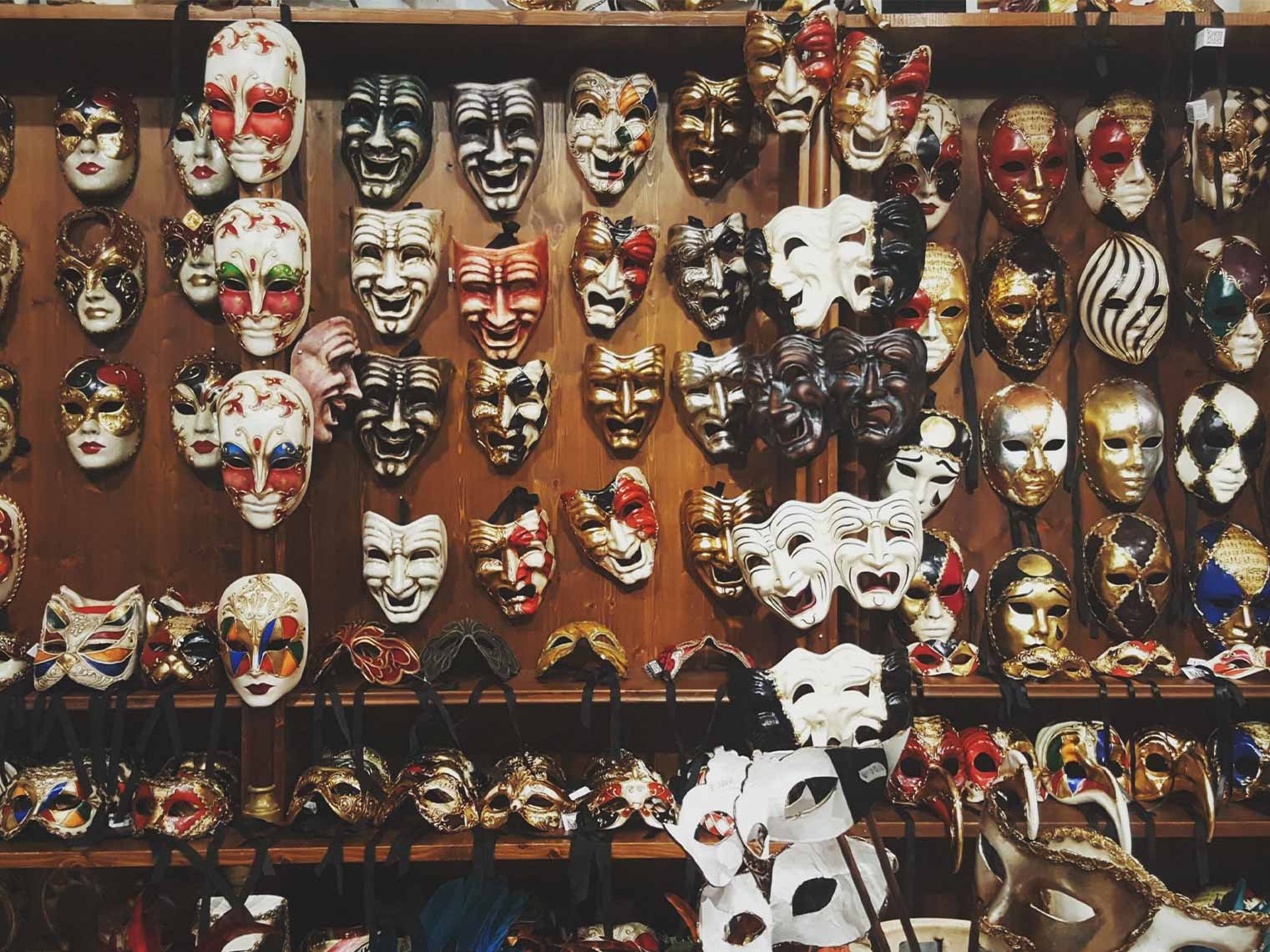 Venice isn't just famous for its beautiful canals, it's also famous for the annual Carnevale!
With a long history dating back to the 12th century, the pre-lent celebrations have become synonymous with beautifully designed masks and elaborate costumes. 
This afternoon you will be taken to the boutique of a local atelier for a private mask-making workshop with Venetian master, Igor. You will use authentic materials and be able to take your beautiful creation home with you.
You will also have the opportunity to visit Igor's wife's studio. Giulia is the brains behind some of the most beautiful Venetian costumes created for Venice's annual Carnevale and will take you 'backstage' to see her creations and explain how she makes these magnificent creations.
Accommodation: Venice
Day 4: Veneto Countryside & Venetian Villa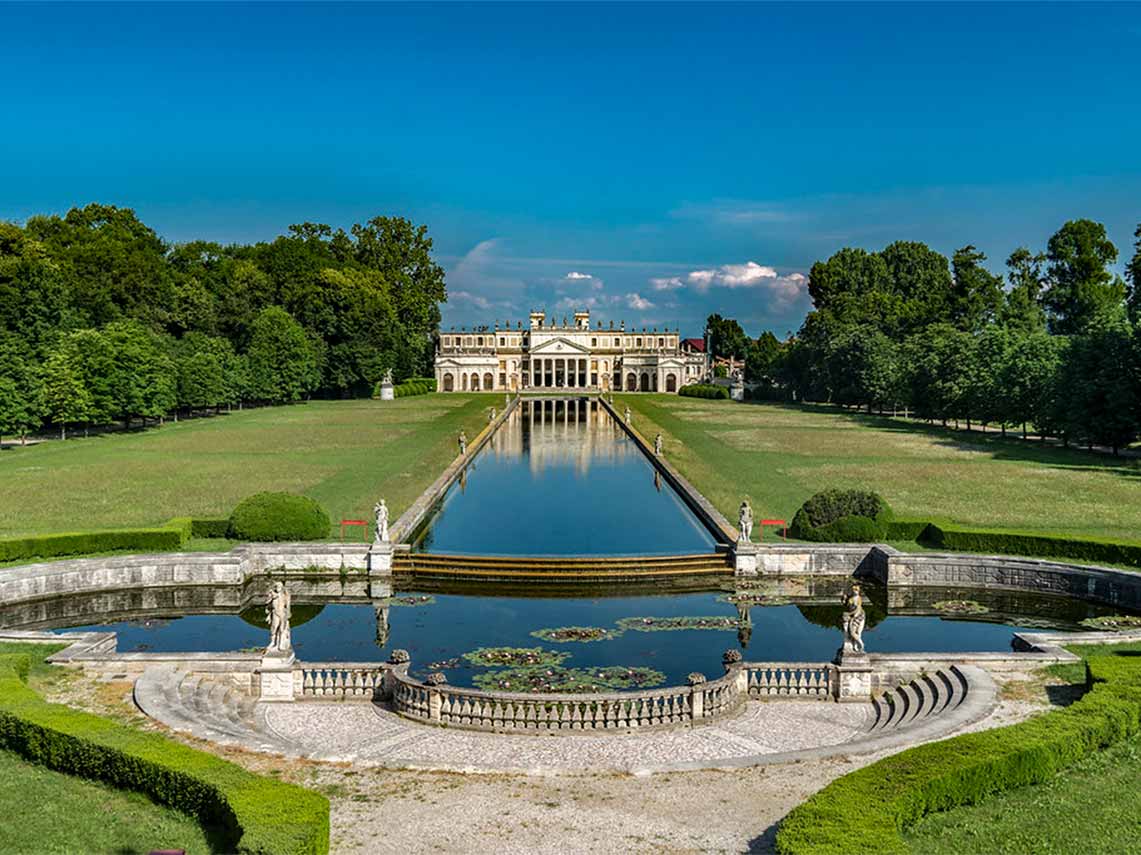 Time to say goodbye to Venice and head back to the mainland. This morning we are going to visit one of the finest examples of a "Villa Veneta" a Venetian Villa; Villa Pisani at Stra.
Originally built for Doge Alvise Pisani in the 18th century, this beautiful 114 villa houses frescoes by Tiepolo and other important artists of the day but one of its most striking features is its amazing gardens including the Labyrinth of Pisani!  
After our visit to the villa, you will head to the picturesque City of Padua. Dating back to 1200 BC, this city is now a medieval jewel famous for its patron saint, Saint Anthony. 
In the afternoon you will explore the city and visit the beautiful Duomo as well the Scrovegni Chapel frescoes by the early Renaissance master Giotto.
Accommodation: Verona
10 day trip to Italy Planned a 10 day trip in Italy with Travel by Luxe. The experience did not disappoint. We had wonderful guides and terrific drivers. Initially spoke to Amy but then dealt with Marta in planning trip. Best parts of the trip included trip to Pisa and Lucca with Viola. Luxe arranged for tickets to climb the leaning tower which my son said was the highlight of the trip. In Lucca we took a leisurely bike ride on the walls of the city and had one of our best lunches at restaurant Viola took us to. Also had Viola for a tour of Florence. She was very adaptive to our family that included two teenagers and made sure to include activities that kept their attention. Also great experience with Kylie in Rome who took us on a fantastic food tour. Finally, perhaps a bit off the beaten path but did a tour of a prosciutto factory near Parma and then had lunch cooked by our guide, Stefani, that our boys really enjoyed. Would also recommend the bike tour of Appian Way with Glenn- would suggest the e-bikes but we did with regular bikes and didn't feel it was too difficult. Marta was also very responsive to our questions while we were in Italy. Our hotel in Rome (Rome Life), in Venice (Sina Centurion Palace) and in Modena (Best Western) were all terrific. Wonderful trip which I would not have been able to plan without Luxe.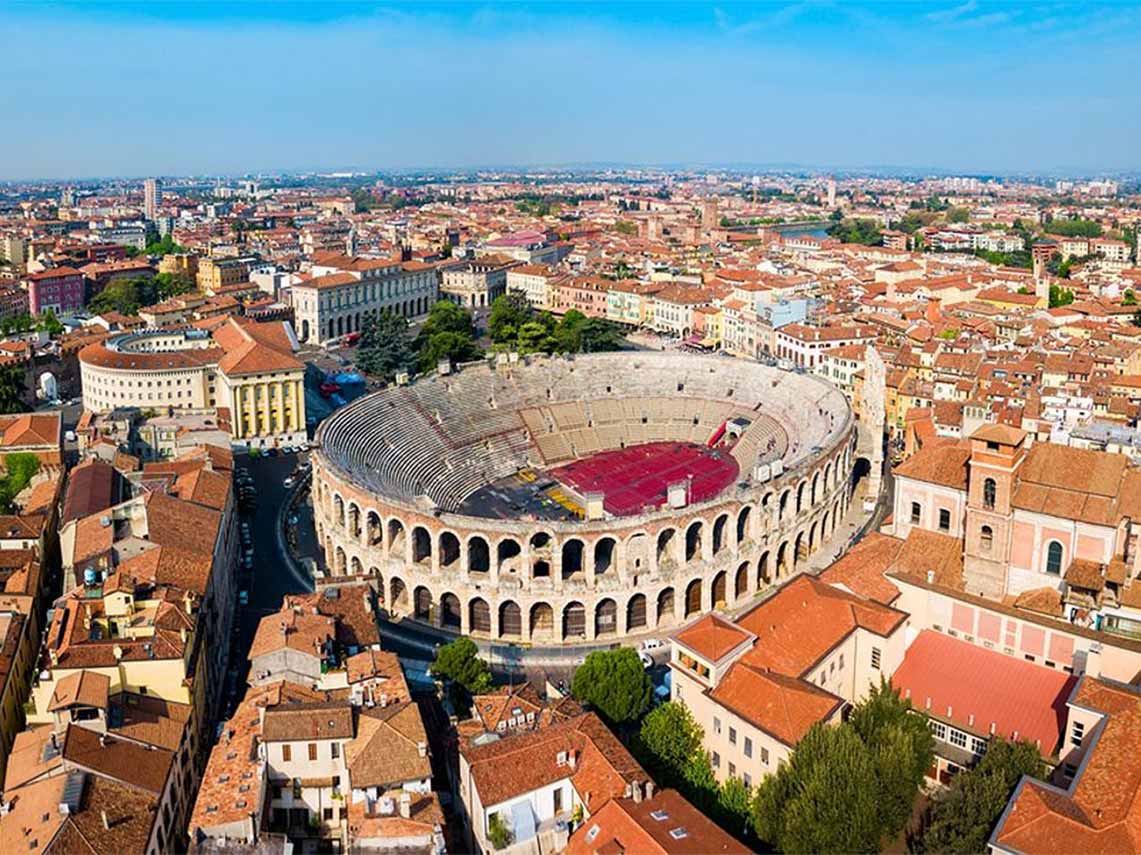 "Romeo, Romeo, wherefore art thou Romeo?" The words of Shakespeare which made Verona famous to English-speaking audiences. 
The historic city of Verona was founded in the 1st century B.C. It particularly flourished under the rule of the Scaliger family in the 13th and 14th centuries and as part of the Republic of Venice from the 15th to 18th centuries. It is a beautiful combination of ancient, medieval & modern. 
This morning you will visit Juliet's famous balcony and explore inside Juliet's house with your private guide. You will also have the opportunity to stand on the balcony itself!
In the afternoon, you'll visit a beautiful Roman amphitheater. When we think of Roman amphitheater we immediately think of the Colosseum however Verona's amphitheater is not only older, it is also more intact.  
The location for many spring & summer concerts, you will have the opportunity to explore its vast networks of tunnels and staircases. Feel like an ancient Roman for a day!
Finally, we'll finish the day by experiencing a true Italian aperitivo with some of Verona's finest wines like the Valpolicella, Amarone & Soave.
Accommodation: Verona
Day 6: Lago di Garda & Lago di Como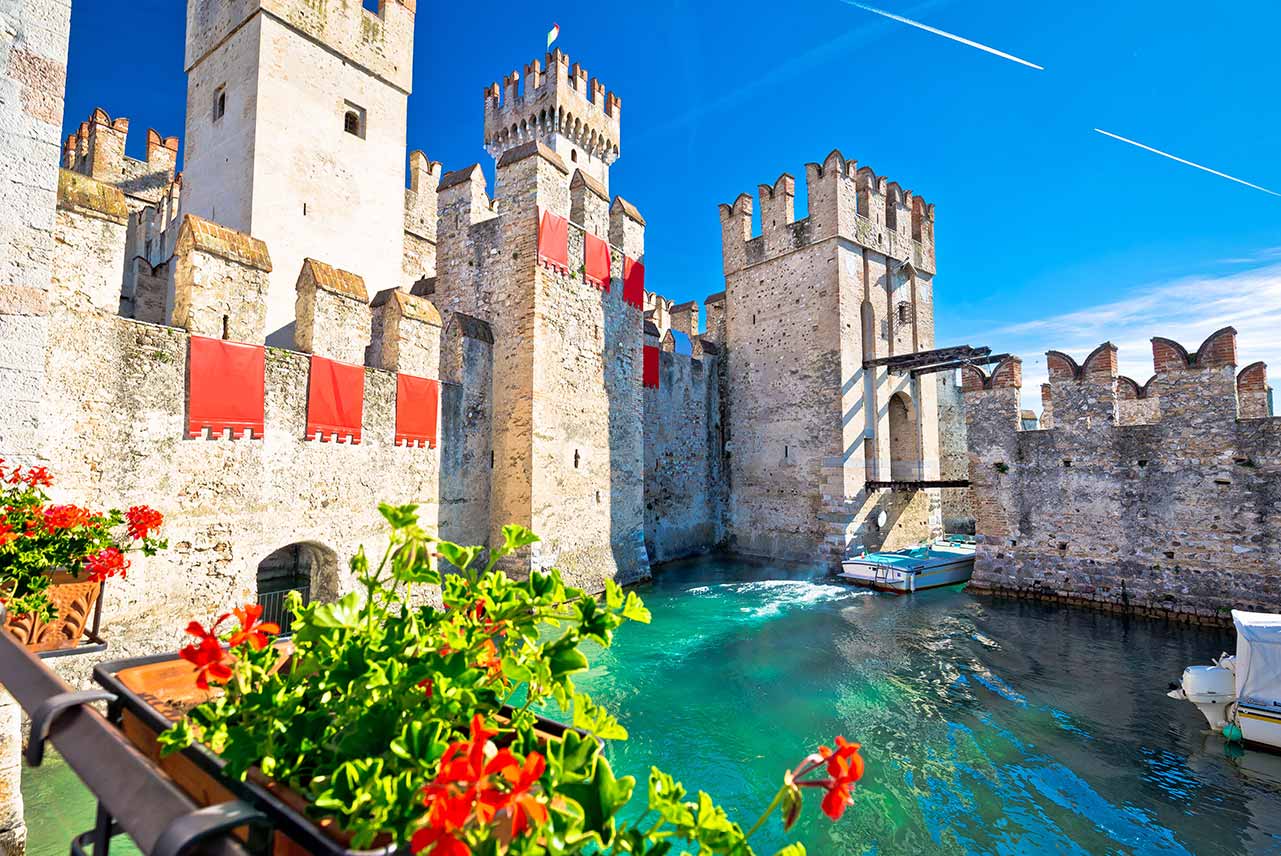 And we're off to view Italy's largest lake, Largo di Garda and visit one of its most picturesque towns, Sirmione. 
Originally a Roman settlement with a history that spans the middle ages, the Republic of Venice & the Habsburg rule, today offers a snapshot of Italy at its best. Famous for the Scagliero Castle & the ancient Roman Grottoes of Catullus, you will love exploring its distinctive streets & fabulous views of over the lake.
Lunchtime: You will stop at another one of Lake Garda's jewels, Desenzano del Garda for a magical lunch overlooking the lake in one of the area's finest Michelin starred restaurants. 
Often ignored by visitors to Italy, Bergamo has a rich variety of architecture, history, and shopping culture that mean it would be a mistake not to spend at least an evening here.
The upper town known as Citta Alta is encircled by huge defensive Venetian walls that date back to the 16th century and are listed as a UNESCO World Heritage site. Also of note, the Piazza Vecchia in the heart of the city has been described as "the most beautiful square in Italy".
Your guide will take you to the 12th-century bell tower that still rings out one hundred times each night at 10 pm to mark an ancient curfew.
Accommodation: Tremezzo, Lago di Como
Trip to Italy We just returned from a trip that was organized through Travel by Luxe. It was one of the best trips we ever took and it was organized brilliantly. A special thank you to Francesca, she not only helped plan the itinerary, but was available throughout the trip to assist and make any tweaks and adjustments. Overall, a great experience and highly recommend.
Day 7: Lake Como Private Boat Trip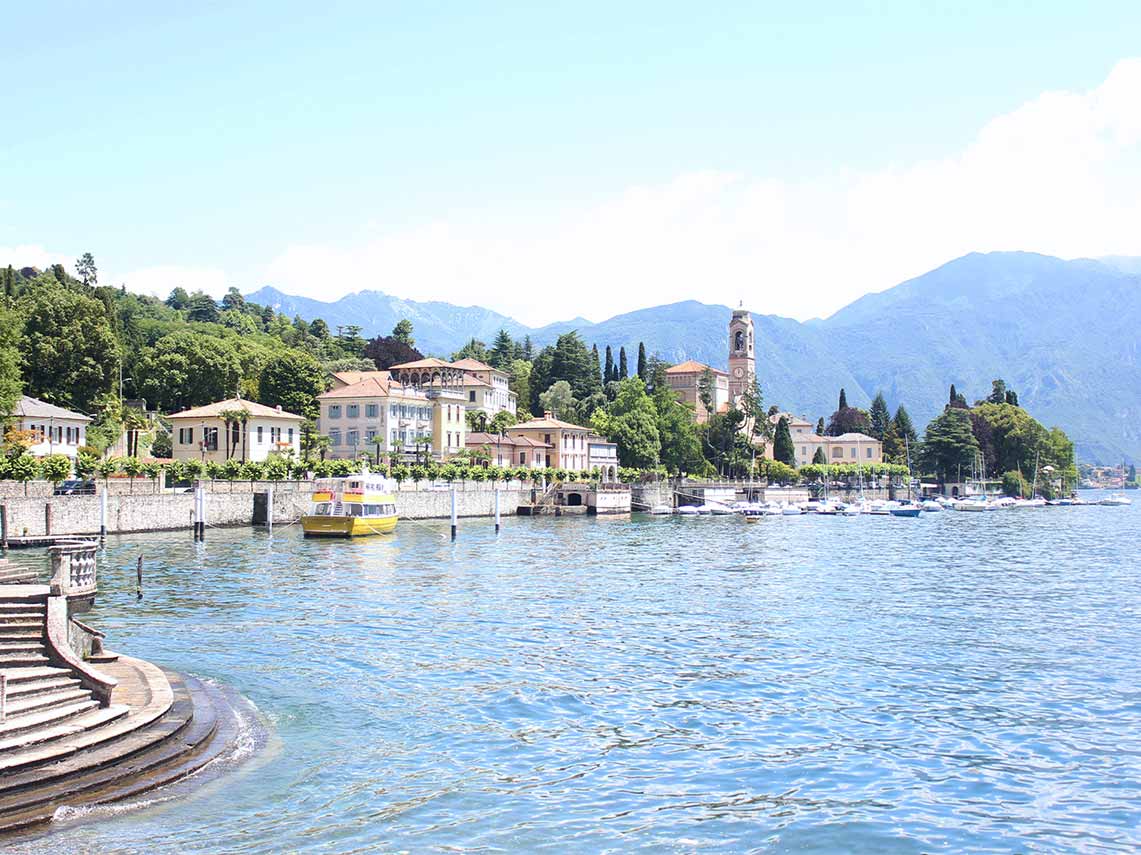 Today you are going to experience Lake Como as it is supposed to be seen, from the water on a luxury private boat. 
You will pass by many of the lake's famous villages and houses (yes, you will also pass by George Clooney's villa and stop to explore one of the region's most famous towns: Bellaggio. 
Accommodation: Lake Como
Day 8: Lake Como Villas – Milan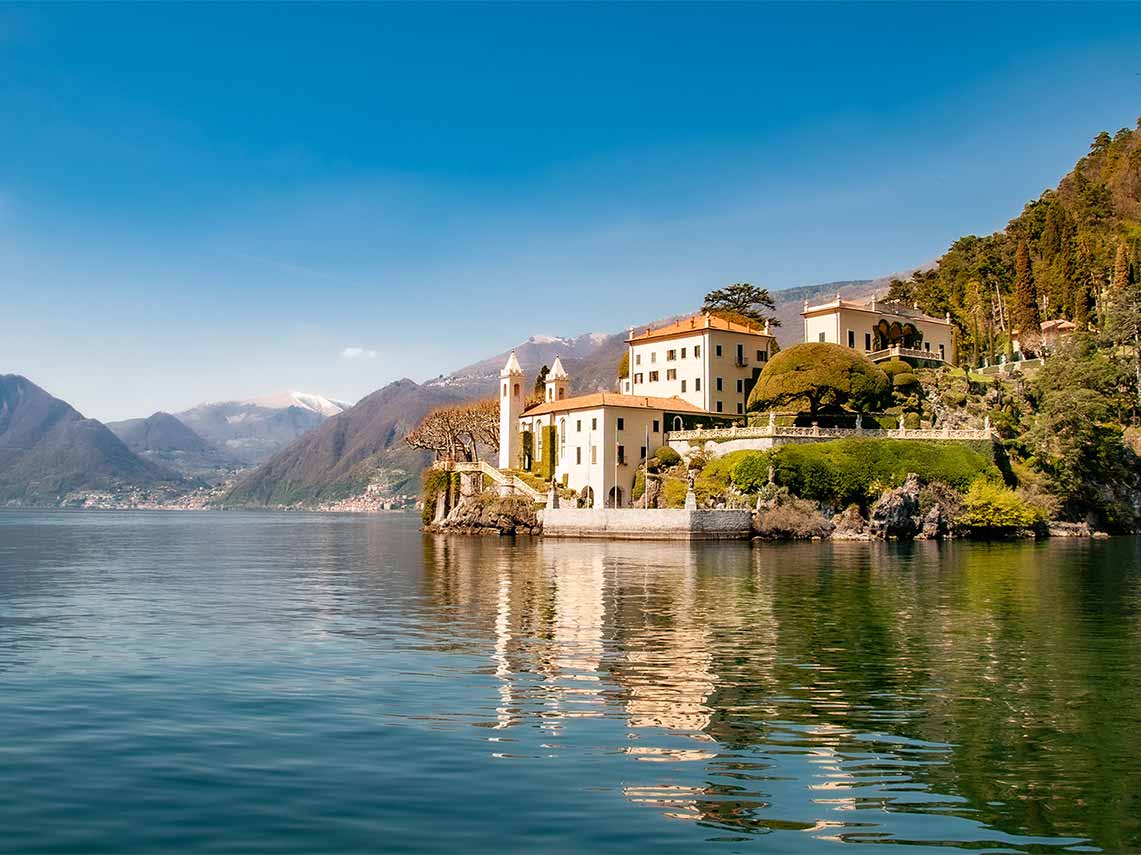 You will visit two of the region's most famous villas, Villa Carlotta and Villa dei Balbianello.
Villa Carlotta is not only a villa but also a flourishing botanical garden where the flora creates a mesmerizing array of colors in the gentle sunkissed ocean breeze. Furthermore, the villa is also an operating museum with works by famed sculptors such as Antonio Canova, Bertel Thorvaldsen, and Giovanni Migliara.
Villa dei Balbianello is famous for its elaborate terraced gardens, and absolutely gorgeous setting atop the Lavedo headland with simply jaw-dropping views of Isola Comacina and overlooking Lake Como.
Indeed so captivating is the beauty of the villa and its surroundings that it has featured in several Hollywood blockbusters, including two of the biggest franchises of all time James Bond Casino Royale, and Star Wars Episode II: Attack of the Clones.
In the afternoon it's time to head to one of the world's most fashionable cities, Milan.
Accommodation: Milan
Day 9: Milan Duomo Guided Tour – Teatro della Scala & Castello Sforzesco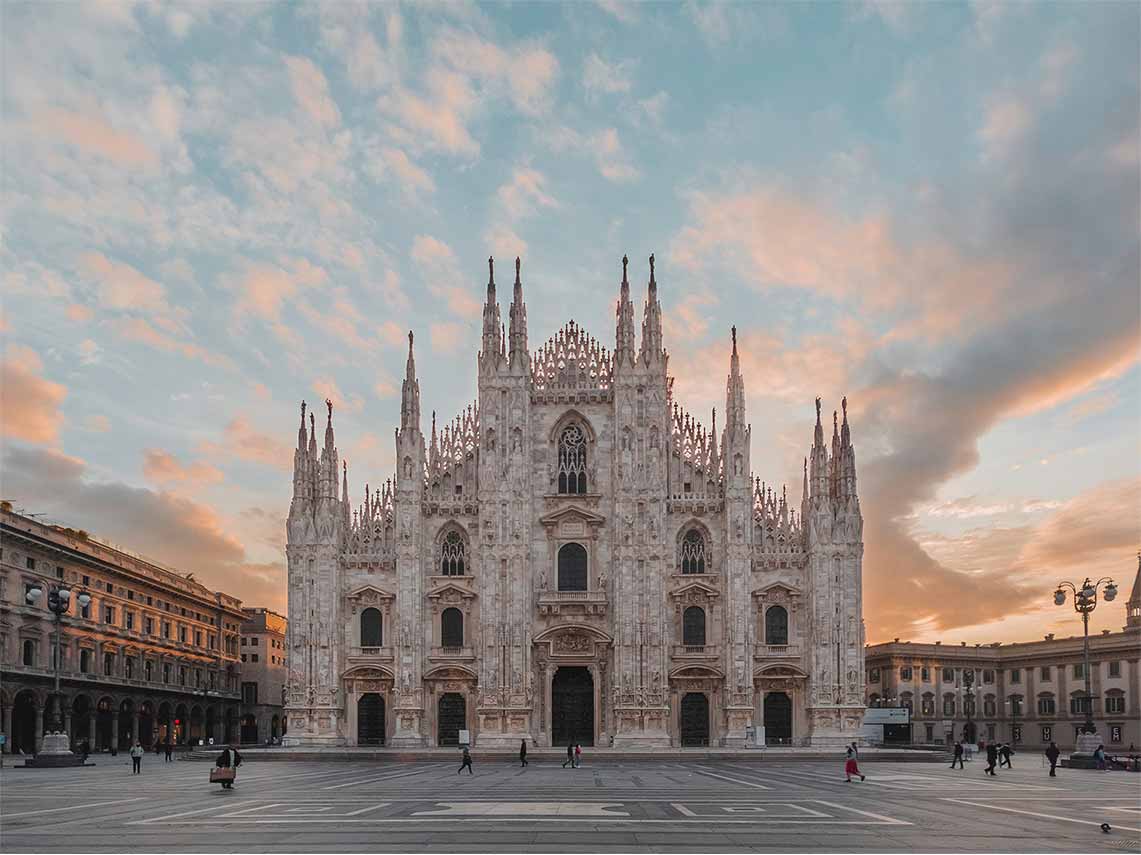 We start our visit by exploring Milan's crown jewel: the Duomo (and the Duomo terraces based on opening). You will skip the lines with your licensed guide and view the Gothic spectacle that is the Duomo.
You will view the special archaeological area of Baptistery of San Giovanni alle Fonte before heading to the very top of Duomo: its rooftop, to experience one of the best views of the city. 
Following this, you will visit the famous Galleria Vittorio Emanuele before stopping at an exclusive restaurant for lunch.
Teatro della Scala and Castello Sforzesco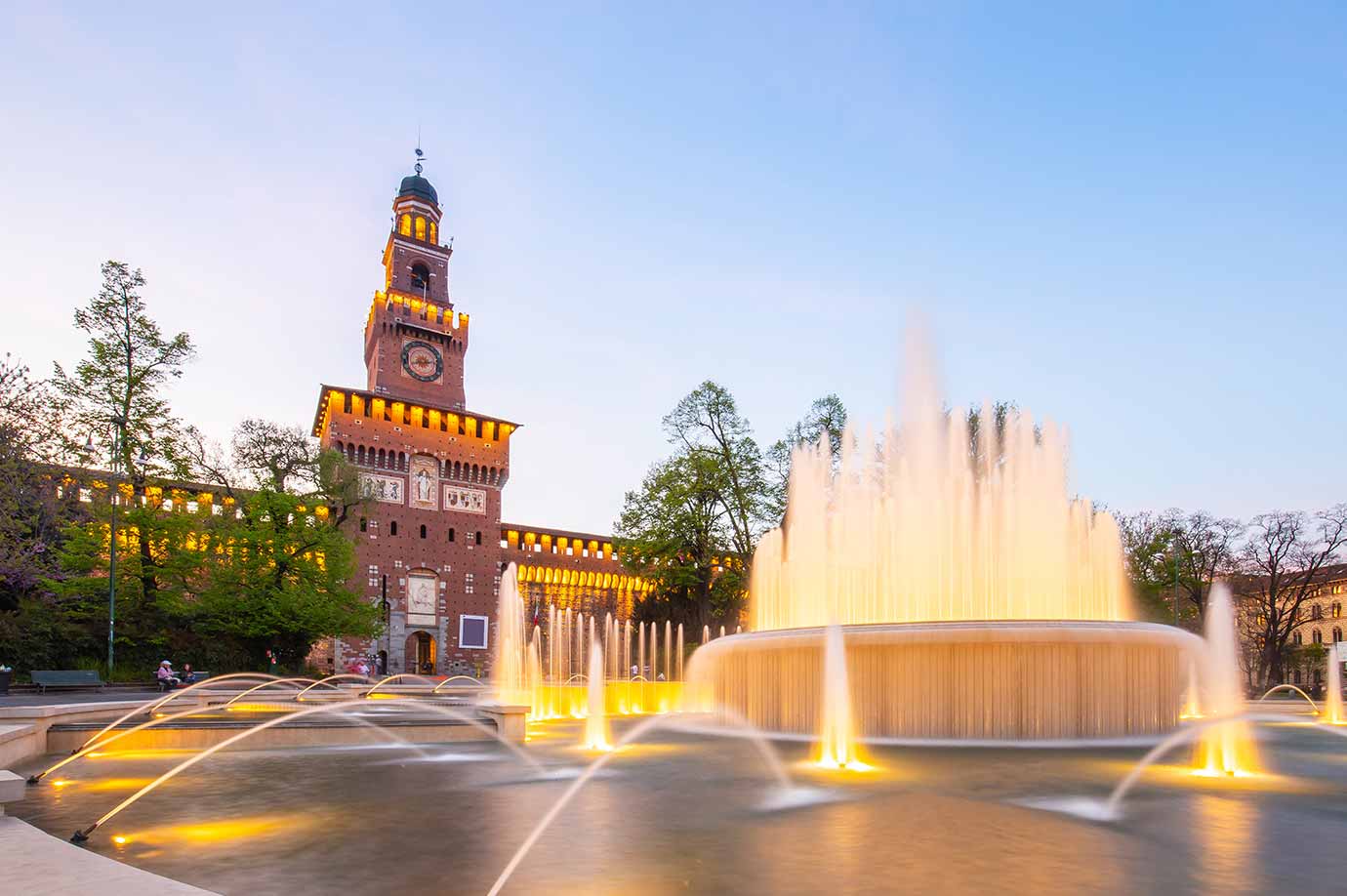 In the afternoon you will visit two of Milan's most famous locations: The Teatro della Scala Opera House and the Castello Sforzesco.
We will arrange a completely private tour experience of one of the most famous opera houses in the world allowing you the time and space to fully appreciate the magic of the theatre.
You will also visit the imposing 15th Century Castello Sforzesco. The fortress has a colorful history over the centuries and its defenses were designed by Da Vinci before it was partly destroyed by Napolean!
These days the castle is famed for housing incredible collections of artwork including a room decorated by Da Vinci himself, and pieces such as Andrea Mantegna's Trivulzio Madonna and masterpieces by Canaletto, Tiepolo, Vincenzo Foppa, Titian, and Tintoretto.
Accommodation: Milan
Recommend them highly! These folks are very professional, and flexible in creating a custom tours, and handling last-minute changes. The guides were knowledgeable and friendly. Recommend them highly!
Day 10: Last Supper and Brera Design District Tour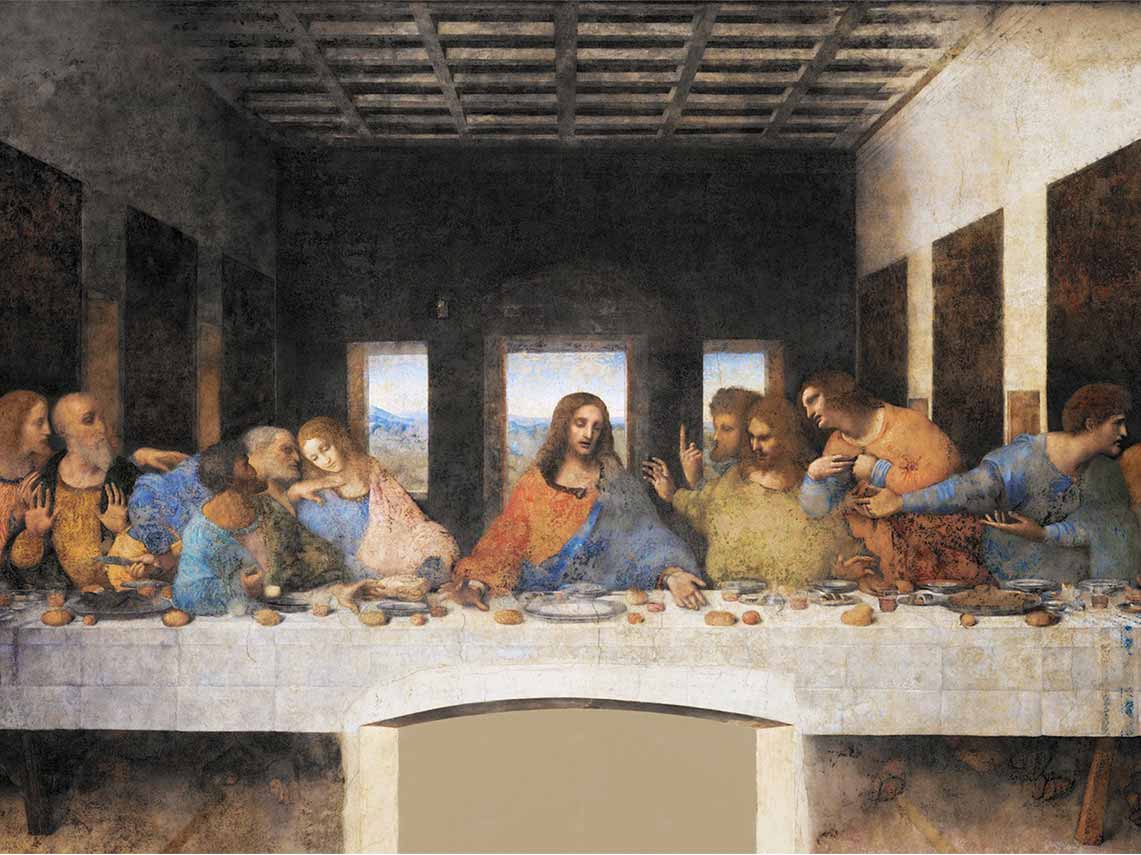 The Church of Holy Mary of Grace or the Convent of Santa Maria delle Grazie is a 15th Century Dominican Convent and UNESCO World Heritage Site, however, the world will be more familiar with the artwork contained in the refectory walls rather than the church itself – despite its impressive Gothic arch and Titian altarpiece.
That is simply because the Convent of Santa Maria delle Grazie houses perhaps the most recognizable painting in history, The Last Supper by Leonardo Da Vinci. There's not much we can say about the masterpiece that hasn't been said before given that it has been written about, discussed, and held up as one of the highest achievements in art since it was completed in 1490 other than it would truly be a pity to visit Italy and not gaze upon this masterpiece.
In the afternoon it's time to visit one of Milan's most fashionable districts, Brera: known as the design district. 
Brera Artist's District includes; Fine Arts Academy and its classrooms, the fragrance of oil colors in an ancient stationery shop, a glass of red wine in the bar where once poor artists bartered paintings for a plate of pasta, a  glance at the courtyard where lived  Piero Manzoni famous for his Achrome kept at the Moma.
Evening: Aperitivo along the Navigli district. Designed by Da Vinci, today houses some of Milan's most fashionable bars & restaurants. 
Accommodation: Milan
Receive Your Complimentary Custom Tour Itinerary
We are passionate about sharing our love of this country and taking our clients to not only to the world-famous and iconic locations but also showing them the authentic side of Italy and the many hidden treasures in each region. 
We understand that no two clients are the same, so whether you want to personalize one of our private tours, or have us design an itinerary from scratch for you, fill out our inquiry form below to get started:
Rated 5-Star on Google & TripAdvisor
Use this company! An excellent experience! As a seasoned traveler and very detailed oriented customer, working with both Irene's was a joy and in the end produced a wonderful experience. Their personal touch on every detail and their communication was extraordinary.
Recommend them highly! These folks are very professional, and flexible in creating a custom tours, and handling last-minute changes. The guides were knowledgeable and friendly. Recommend them highly!
A Flawless Trip! Travel by Luxe assisted us in planning an excellent trip to Genoa and the Italian Riviera including Cinque Terre. The drivers they provided were courteous, efficient, safe and their vehicles were immaculate and comfortable.
Hands down the best travel company! Every detail was taken care of! All questions were answered. Every guide was knowledgeable, flexible, and kind! In a situation when travel can be stressful, every individual was fantastic.
A Great Experience! We just returned from a trip that was organized through Travel by Luxe. It was one of the best trips we ever took and it was organized brilliantly. A special thank you to Francesca, a great experience and highly recommend.
Amazing Italy Awesome trip! Graziano arranged everything perfectly and was very patient with our planning process and changes. Private tours and transfer worth the extra $$$. Will use again.
Qualified Guides.
Certified Excellence.
Other Example Italy Tour Itineraries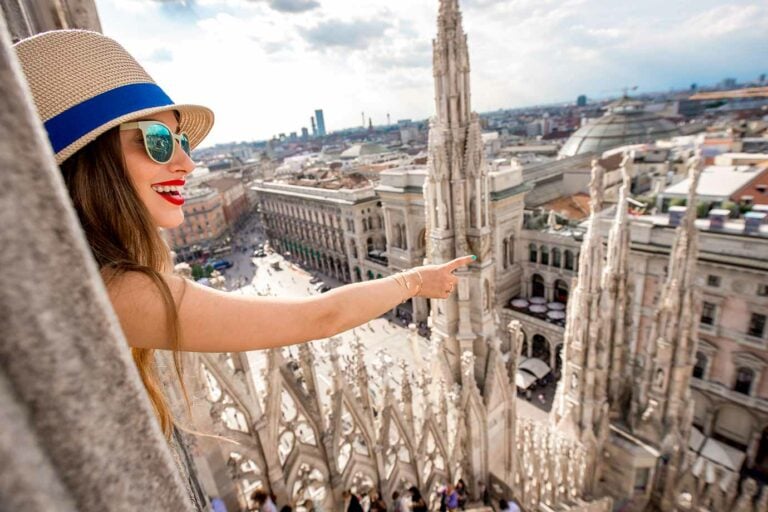 Experience the best of Italy on our 18-day highlights tour itinerary. From Naples to Rome, Amalfi Coast to Venice, and Milan.
Most popular tour destinations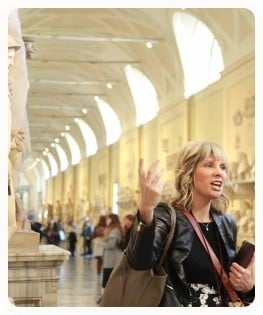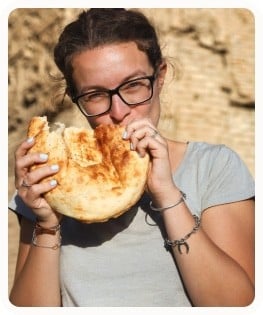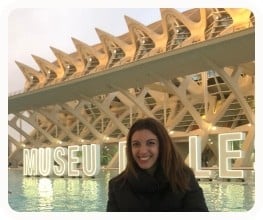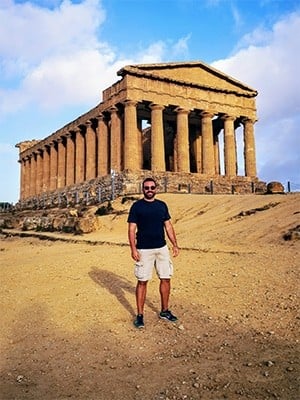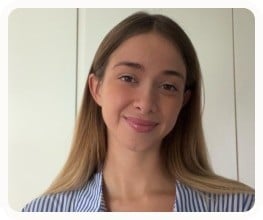 Local Italian Tour Planners
At Italy by Luxe, our team of specialist tour planners use their intimate knowledge of local specialties, festivals, and hidden gems to customize your itinerary with exclusive events or off-the-beaten-track experiences that other providers just cannot match, alongside ensuring you enjoy Italy's most famous and iconic monuments and attractions of course!
We love sharing our passion for Italy with our guests and can't wait to customize any of our Italian day tours for you to ensure you enjoy an absolutely perfect vacation in Italy. Contact us using the form below and we can get started designing your complimentary itinerary today.