With over ten years of experience in the travel and tourism sector, Travel by Luxe's reputation as a leading specialist in high-end guided tour experiences has been built on and is sustained by, our outstanding customer care and service.
Our 5-star rating across Google and other customer review platforms like Trustpilot and TripAdvisor let us know that our ethos based on listening to our guest's needs and desires, then crafting and delivering private tours that exceed their wildest expectations, continues to deliver joy and cherished memories for our clients.
Take a look below to see what guests have had to say about our expert tour planners, officially licensed guides, and experienced drivers. To experience our first-class service first hand simply complete an online inquiry form today.
Great experience with Travel by Luxe to create our custom made day! Excellent communication and service from first contact and throughout. Fantastic drivers and tour guides - highly recommend. Thank you for a memorable experience!
I highly recommend Travel by Luxe! Irene planned the perfect custom itinerary for us in Rome, Florence and the Tuscan countryside, complete with private tour guides and transportation to each location, and Giulia executed our itinerary and was available the entirety of our trip for any issues. Every tour guide was excellent, they were all so passionate and knowledgeable. Every driver was prompt and professional. A highlight of our trip was a private cooking class at the most beautiful farm to table restaurant that overlooked the magnificent Val d'Orcia! Our first trip to Italy was stress-free and absolutely incredible all thanks to the Travel by Luxe team. We cannot wait to go back!
Worth every penny and more! Travel by Luxe was quick to communicate and looked after every detail without any glitches. Our tour guide in England, Jay, was full of knowledge and kept us entertained for the entire trip. Strongly recommend that you allow him to tweak your itinerary as he knows England inside and out and he made sure we hit the right places. Everyone in our group repeatedly commented on how he "made" our trip and we can't imagine having done it without him!
We recently had the pleasure of booking our Italy vacation with Travel by Luxe, and I must say that their service was nothing short of excellent. From the moment we contacted them to the end of our trip, every aspect of our travel experience was handled with utmost professionalism and care. First and foremost, the staff at Travel by Luxe was incredibly knowledgeable and attentive. They took the time to understand our preferences and requirements, ensuring that every detail of our trip was tailored to our needs. And last-minute change requests on our end, while we were on the trip, were not an issue - our agents, guides, and drivers pivoted with ease and updated our itinerary accordingly. Their expertise and recommendations were invaluable in planning the perfect itinerary, allowing us to explore new destinations and create unforgettable memories. The level of organization displayed by our agents was truly impressive; no detail spared. We decided to book our flights and hotels ahead of engaging Travel by Luxe and where other companies would not accept us because of that, Travel by Luxe was happy to accommodate. They stepped in to arrange our transportation and tours perfectly. It was a seamless experience. We didn't have to worry about a single thing, as they had taken care of it all - allowing us to truly connect with the destinations we visited. One aspect that truly set Travel by Luxe apart was their commitment to customer service. Their dedication to ensuring our satisfaction was evident in their prompt responses to our inquiries and their willingness to go the extra mile. They were always available to address any concerns or questions we had, providing exceptional support. I highly recommend Travel by Luxe; their commitment to delivering exceptional service, personalized attention, and creating unforgettable travel experiences is truly commendable.
Want to travel like a VIP? Book with Travel by Luxe Travel by Luxe arranged my trip for six women ranging in age from 20 to 80 years old, and everyone had a great time. Marta helped create our itinerary, and during the trip Irene kept in regular contact to make sure things were going well. Everything was first class: our guides in London were official Blue Badges (our British Museum guide was a volunteer there), our theatre tickets were fourth row center, and our guide in Scotland was happy to stop any time we asked even if it wasn't on the planned itinerary. Want to have a trip that you remember because of how much fun you had, and not because of the hassle it took to arrange everything? You need Travel by Luxe!
My first time using Travel by Luxe but certainly not my last. The staff prepared an all inclusive itinerary for our trip to Sicily - I saw more than I expected in the 10 days I visited this beautiful place. They were attentive to my wants and needs. And the driver and guide that we were assigned were fabulous! Grazie Travel by Luxe!
A Flawless Trip: Travel by Luxe assisted us in planning an excellent trip to Genoa and the Italian Riviera including Cinque Terre. The drivers they provided were courteous, efficient, safe and their vehicles were immaculate and comfortable.
A Great Experience! We just returned from a trip that was organized through Travel by Luxe. It was one of the best trips we ever took and it was organized brilliantly. A special thank you to Francesca, she not only helped plan the itinerary, but was available throughout the trip to assist and make any tweaks and adjustments. Overall, a great experience and highly recommend.
Absolutely fantastico: Travel by Luxe assisted us in planning an excellent trip to Genoa and the Italian Riviera including Cinque Terre. The drivers they provided were courteous, efficient, safe and their vehicles were immaculate and comfortable.
Use this company!: An excellent experience! As a seasoned traveler and very detailed oriented customer, working with both Irene's was a joy and in the end produced a wonderful experience. Their personal touch on every detail and their communication with me to insure everything was going well was extraordinary. Highest marks possible from someone who can be a little challenging- looking forward to planning my next tour with them.
Recommend them highly! These folks are very professional, and flexible in creating a custom tours, and handling last-minute changes. The guides were knowledgeable and friendly. Recommend them highly!
Dream vacation fulfilled and exceeded expectations: We had an exceptional experience on our 12 day tour of Italy which included Rome, Tuscany, Florence, Sorrento & the Amalfi Coast. Francesca with Travel by Luxe was attentive and helped to ensure everything went as planned. Highlights were our boat tour around Capri. At each location we were met with knowledgeable guides, and drivers who made us feel safe as we transitioned between each city. Thanks for creating a once in a lifetime experience. Sono Contentissimo!
Best Travel Company: We worked with Travel by Luxe to help plan a trip for 14 people to celebrate my partner's 50th birthday. They were amazing! From the recommendations of sights to visit to the coordination of all transfers, I can say this was one of the best experiences I've had in Rome and Florence. Travel by Luxe also went above and beyond by assisting me with restaurant reservations (which they normally do not do) for our large group as it was difficult to find accommodations for 14 people. Graziano and Francesca were very communicative both before and during the trip, always a text or call away to confirm any last-minute details. I've traveled to many places (including Rome and Florence) in the past, but have never had such an impressive experience with a travel company. I'll definitely use Travel by Luxe in future vacations.
I recommend Travel by Luxe whole heartedly. Travel by Luxe got our family of 9 (3 small children) from Rome to Prato, a 3 hour drive in a very comfortable bus. Then the next week transported 4 adults and the 3 children from Prato to Rome to catch their flight back home. The vehicles were top of the line Mercedes. All of my inquiries were answered quickly with very quick response as to price and vehicle. Our contact was Graziano and he was perfect. His quick response to each of my questions put me totally at ease. I recommend Travel by Luxe whole heartedly. Grazie Travel by Luxe.
Excellent service, honest, reliable, friendly and fairly priced: Travel by Luxe organized a custom itinerary for us in Italy, in August 2022. It was a two week trip with 8 persons for the first two days and 4 for the rest of the days. It was very well organized. Graziano was our main contact and he was always available for us to communicate with before and during the trip by cell phone, Whatsapp chat and Whatsapp calls. They were able to modify our itinerary while we were in the middle of the trip, at our request. We were very pleased with the service we got. The guides were excellent. Drivers were friendly, efficient and professional. We booked our accommodations ourselves and they provided transportation to an from the hotels. We felt the prices were fair and reasonable
Best Tour Ever! We loved our tour of St. Peters' Basilica, the Sistine Chapel and the Vatican Museums! Our tour guide was Lucia and she was equally entertaining and informative. We opted on the first tour of the day and I can't stress this enough...get there early to avoid the lines and find a tour guide that matches your energy. Some of the tours are slower but we wanted a guide with energy! We learned volumes about the city and the people who built it from our guide. We took tons of pictures and we'll have memories to take with us for the rest of our lives...
Hands down the best travel company! Every detail was taken care of! All questions were answered. Every guide was knowledgeable, flexible, and kind! In a situation when travel can be stressful, every individual was fantastic. I can not stress enough how much they added to our trip. I would be happy to answer any questions someone would have about my experience with this company. Will use their services in the future for sure.
Italy Dream Vacation My family and I recently returned from a fabulous 2 week vacation in Italy navigated by the impressive team at Travel by Luxe! We visited Rome, Florence, Venice, Murano, Burano, Sorrento, Pompeii, Capri, Amalfi Coast (Positano, Amalfi, Ravella), Cinque Terre, Milan, Verona, and Lake Como! With this being our first trip to Europe, I was a bit anxious and overwhelmed by the unknown and thus had many questions and concerns. Marta worked tirelessly with patience and kindness to orchestrate planning of this "vacation of a lifetime" including hotels, transportation, tours and excursions. Every inquiry was met with a prompt response and unwavering patience. When one of our family members developed a medical concern one week prior to our departure, Marta was compassionate and reassuring in her support for our well being. I cannot tell you how comforting that was for me and my family. Upon arrival to Italy, Irene executed our itinerary with such incredible precision and devotion to detail. She remained one step ahead of me- checking in several times a day to see how things were going and keeping me apprised of what to expect next in terms of drivers/tour guides/train schedule, etc. Names and phone numbers of guides and drivers were always provided. Even when Irene was "out of the office" for the day, she often times checked in with me on her own time to assure my well being. There were never any surprises or mishaps! This speaks to their desire to truly deliver on their commitment to you, the client. It also shows how much they love what they do for others. The team at Luxe earned my trust from the get-go and NEVER let me down! Any concern or question that I had was always put to rest. This team went above and beyond simply planning our trip. The tours were exciting and fun despite the extremely grueling heat. They made history come alive! I would be happy to have any of them visit me in the United States! All transports were via Mercedes and the drivers were prompt, friendly, cautious and professional. A special shout out to Luigi who took us on an 8 hour tour of the Amalfi Coast. We met the same level of friendliness and professionalism from Captain Genarro and assistant Rosie who catered a fun, exciting and beautiful 6 hour boat excursion to Capri. I highly, highly recommend Travel by Luxe!! Whether planning one excursion or an entire trip, they will be there for you and make you feel like you are their only client! They often times ended a communication with "I remain at your total disposal"…. And they meant it! The attention given to seemingly small details makes all the difference.
Trip to Italy We just returned from a trip that was organized through Travel by Luxe. It was one of the best trips we ever took and it was organized brilliantly. A special thank you to Francesca, she not only helped plan the itinerary, but was available throughout the trip to assist and make any tweaks and adjustments. Overall, a great experience and highly recommend.
The best trip ever! By far the best travel company in all of Europe. We are a group of 9 who just got back from a French/Spanish/Italian cruise. I chose not to book any excursions through the boat but instead stumbled upon Travel by Luxe. All I had to do was explain to Graziano what ports we were coming into and the gist of what we wanted to see and he handled the rest. Within 48 hours I has a complete proposal with details, pictures, suggestions, itinerary, etc for all 7 cities that we were visiting. Graziano also gave me his personal phone number and not only did we text multiple times before the trip but also during. He was constantly checking in and was always available to help coordinate meeting places, contact people and transportation. Graziano also notified me of schedule changes that the boat made before it was made public to the passengers so were able to adopt to all changes very easily. Additionally on the last day we were so tired we chose not to go on one of the tours so Graziano rolled over our money and we used it as a credit to get to the airport. This was my first time in Europe and I am a nervous person and since I was put in charge of all the tours I was extremely concerned something would go wrong. That was not the case at all. It was PERFECTO!! I would highly recommend this company to anyone travelling to Europe and I will certainly plan on using them again in the future. Feel free to contact me if you have any questions at all!!
Absolutely incredible Sorrento / Amalfi coast trip! Travel by Luxe made the entire experience easy and wonderful! Exceeded our expectations.
Fantastic: Safe, reliable and reasonable cost. We just returned from our 3 week trip to Italy facilitated by Travel By Luxe. Extremely pleased with the quality of service. If you are just trying to get a general feel for our experience, then the summary section should suffice. If you however are seriously looking into some travel agency choices and are trying to make a decision on which company to go with, then I suggest to spend some time reading the more detail feedback. The services Travel By Luxe provided were tailored to our need, following several video and voice meetings. Our requirements ranged from point to point transportation, guided private tours of different locations in towns and islands of choice, Private boat tours and private guides. In summary, the most important aspects of a pleasant vacation were addressed. During our entire 3 week trip we felt safe, welcomed, not pressured for time and at a very reasonable cost. I have already recommended Travel by Luxe to our friends and family. I wont hesitate using them for our future trips to Europe.
Excellent! As a seasoned traveler and rather picky customer, I had some concern booking a tour through an agency. Working with both "Irene's" I must say - don't second guess using this company! Even with some minor issues at the beginning of our southern Italy tour- both Irene's helped solve and actually improve the experience. I am excited about booking my next tour with them. My hope is that they continue with this level of service, it will definitely keep them in the forefront of this industry! Thanks ladies!!
We highly recommend the Tours by Luxe experience! During our week in Rome in July, Amy and her fabulous assistants Irenes P and V put together two wonderful tours for us. Our first was a tour of the Vatican Museum accompanied by our guide Jessica, the second to the Colosseum, Palatine Hill and Forum with Letizia. Both guides were knowledgeable, entertaining and fun. We all got a lot out of the tours - it's so much better than wandering around by yourselves. Discovering secret messages in famous art works or having centuries old graffiti pointed out is just thrilling. It's also fabulous bypassing the queues and having air-conditioned transfers to and from the sites. We highly recommend the Tours by Luxe experience.
Best Tour guide in Rome: Kiley-thank you for an awesome experience in Rome! Your knowledge and expertise was impeccable. grazie!
Most amazing people to work with! Went to Italy with our 3 sons (22, 20 & 17). They were So helpful and organized, I never worried about a thing!
Custom tour: We accepted an invitation to join friends on a private yacht for 5 days from Sicily to Naples. We wanted to spend a total of 3 weeks in Europe including Croatia. I reached out to several companies and Travel by Luxe got back immediately and were really great at arranging an itinerary around our dates and locations. They set us up with really nice hotels, private drivers and guides, all of which were excellent. They were very responsive during the trip as well and it was nice to know we had someone to call if there was a problem. Highest recommendation!
I booked two full-day tours with Travel by Luxe while in Italy and couldn't be more pleased with the experience. Every guide and driver who we engaged was wonderful. They were always prompt, kind, and made our experience delightful. Our guides in Rome and Pompeii were both extremely knowledgeable and went out of their way to accommodate our group. I will absolutely use Travel by Luxe for future trips and highly recommend their services.
Amazing Travel Agency! Marta helped us plan our whole trip and it was absolutely amazing! We did private walking tours, private winery tours, and everything was great! Marta made the itinerary with our interests in mind and was extremely helpful! The tour guides (Viola and Jessica to name two of the many) were outstanding! Marta also helped plan the perfect engagement! We highly recommend this company and will be using them again!
Travel by Luxe is the best! Travel by Luxe was the best travel company to work with! The first contact was with Amy, the owner and she noted our interests and passed along our information to Marta, who we worked with through our planning stages and during our trip. Marta was very helpful and patient with all the changes we made through the planning stages. She booked our personal tours for the Colosseum, the Vatican, a boat tour of the Amalfi Coast and Capri. She arranged for a number of private drivers for us and kept us updated while in Rome who would be picking us up and when. Our entire trip went smooth and we enjoyed every minute of it! Thank you, Marta, Amy, and Travel by Luxe!!!
The best! This was one of the best experiences we had in Sicily. Our driver, Michael, also acted as our translator. He was superb!! We will definitely request him on our next travel to Sicily. Thank you ll so much for your professionalism, excellent service and communication. You were all wonderful!
Private England Tours My husband and I took tours with Doug, one to the Cliffs of Dover and Leeds Castle and another to Stonehenge and Bath. Doug was great driver and tour guide, very knowledgeable about our destinations, he had anything you needed in his car including internet service. I would use this company again for future European tours.
Fabulous private Sicily tour When I first contacted Amy, I explained that we would be somewhat difficult to deal with. I have MS and bring my wheelchair with me, also needed shower only, balcony that had 2 chairs and table, and allowed smoking outside , vehicle large enough to accommodate the wheelchair , private driver and all private tours . I have been wanting to go to Sicily for more than 50 yrs and finally decided now was the time! She and Marta asked what we like to see and do and in short order all was arranged! ( and even some pleasant surprises!) We had the most wonderful time! Carmelo, our driver was fabulous and was like having a guide in the car as well! Very kind and considerate person, that when it was time to depart , we felt like we were leaving a friend. All the private guides were so good and very patient with frequent stops for the " wheelchair pusher"- especially since nothing in Sicily doesn't have at least a 20% grade to the streets! I have already recommended this company to more than 20 of our friends, and wish them nothing but great success! Loved everything about our tour !
First time using Travel By Luxe, will definitely be using them again This was our first time using Travel By Luxe and there is no doubt in my mind that we will be using them again for future travels. The entire process was so smooth and simple, not to mention our driver was amazing. When we arrived in Naples, our driver Massimo picked us up at the train station and showed us around Naples and eventually the Amalfi Coast. Massimo share his culture with us, taught us interesting things about the region, and ultimately made our entire trip memorable. If you want a rich experience that is completely stress-free, I highly recommend using Travel By Luxe.
Great tour planning and execution of our 10 day tour of England! I worked with Amy on a 10 day tour of England for me, my husband and High School senior, from London to Liverpool and back. The entire experience was fantastic. From the start of the planning process through the trip itself, Amy was very responsive and accommodating. She worked with us every step of the way and it was a perfect trip!!! I will use her again when we plan our perfect trip to Italy! Thanks Amy!!
Wonderfully planned and executed 10 day vacation across Italy. Great travel planning! After a friend recommended Travel by Luxe, we used their company to book a 9 day tour around Italy. We started with three days in Rome across a very rainy Christmas, then we were driven south for a quick day tour of the Amalfi coast and a night in Sorrento. The following day we saw Pompeii in the morning, had Pizza in Naples for lunch, and took the rapid train to Venice. Two fabulous days in Venice were followed by a day in Florence, then back to Rome by train for one more day, and then home. We had a fabulous time. Marta of Travel by Luxe proposed itineraries based on what we told her of our interests. We had private tours everywhere. She booked fabulous hotels for us - the rates were ok and we got upgraded in rooms at least a couple of times, as it was off season and the pandemic was still going strong. The tour guides were superb in Rome, Pompeii, Florence and especially Venice, where Giorgia Stainer was our guide for two days on the streets and waterways of Venice and Murano and Burano. All of the guides were knowledgeable and fun to talk to - about art, architecture, ruins, and food, for example. We had walking tours with nice lunches in Rome, Venice and Florence. No detail was unattended to. Transfers from airports, train stations, hotels, and the tourist sites were all right on time and very nice. Exceptional high points included Pompeii, the Vatican Museums and Sistine Chapel, the Colosseum, a trip to the glass making factory, New Murano Gallery, near Venice, and all of the amazing art in Florence. Christmas Lunch in Rome and traditional foods in every city were standouts as well. This experience was a solid "5" on the five point scale. If I could rate it a "6" I probably would.
25th Anniversary Trip to Italy Using Italy by Luxe, the best decision ever! I worked with Marta for about 6 months developing an itinerary for our 12 days in Italy. We wanted to see Venice, Tuscany, Rome, and the Amalfi Coast with our 3 boys 22, 20 & 17. She coordinated everything for us from hotels to private transfers, restaurant options, excursions, and more. Her quick response to all of my crazy questions/changes, before and during our trip was so comforting. I always knew everything would be great. She even surprised us with a bottle of Champagne on our anniversary! Each of the guides Marta set us up with were also amazing. Their knowledge of the history, architecture, and background stories was incredible. Giorgia in Venice, Elena in Tuscany, Kylie in Rome, Gabriella in Pompeii, and Fernando and Mario in Sorrento. Each of them were so accommodating knowing we were jet-lagged and it was HOT! They each weaved us through the back streets, avoiding crowds and amazing us at every turn. Our drivers were always on time, very professional, and friendly. We will definitely be using Travel by Luxe for our next trip to Greece!
Travel by Luxe planned our entire AMAZING trip! I was attempting to plan a 10 day trip to Italy for my family of 5 and had absolutely no idea where to start. Then a friend told me about Italy by Luxe. I emailed them that night....I told them I had plane tickets and hotels....but that was it. Within 3 days we had an entire amazing itinerary covering 4 different cities. Italy by Luxe took all the stress out of both planning our vacation and enjoying our vacation. We knew we wanted to take advantage of the time we had without the stress and hassel of getting lost, turned around or waiting in long lines. Every driver was prompt. Every tour guide was knowledgeable and delightful. I am still in awe of how completely smooth and perfect our trip turned out. I can not say enough good things about Marta and Francesca. Thank you Italy by Luxe!
Amazing Italy Awesome trip! Graziano arranged everything perfectly and was very patient with our planning process and changes. Private tours and transfer worth the extra $$$. Will use again.
10 day trip to Italy Planned a 10 day trip in Italy with Travel by Luxe. The experience did not disappoint. We had wonderful guides and terrific drivers. Initially spoke to Amy but then dealt with Marta in planning trip. Best parts of the trip included trip to Pisa and Lucca with Viola. Luxe arranged for tickets to climb the leaning tower which my son said was the highlight of the trip. In Lucca we took a leisurely bike ride on the walls of the city and had one of our best lunches at restaurant Viola took us to. Also had Viola for a tour of Florence. She was very adaptive to our family that included two teenagers and made sure to include activities that kept their attention. Also great experience with Kylie in Rome who took us on a fantastic food tour. Finally, perhaps a bit off the beaten path but did a tour of a prosciutto factory near Parma and then had lunch cooked by our guide, Stefani, that our boys really enjoyed. Would also recommend the bike tour of Appian Way with Glenn- would suggest the e-bikes but we did with regular bikes and didn't feel it was too difficult. Marta was also very responsive to our questions while we were in Italy. Our hotel in Rome (Rome Life), in Venice (Sina Centurion Palace) and in Modena (Best Western) were all terrific. Wonderful trip which I would not have been able to plan without Luxe.
Travel with Luxe! Amy at Luxe Travel took our desire to visit England and put together a fabulous itinerary for my wife and I. Our tour opened with a few days seeing the sights of London including some locations we may not have considered without Amy's expert knowledge. We then went off on an extended 10-day tour of the English countryside. Luxe took care of all the details for driver, Blue Badge guide and booked all accommodations. We wanted the hotels to be one-of-a-kind boutique style hotels and Amy delivered that in spades. The hotels were all fun with just the right amount of quirky personality. Well done! I want to compliment Amy and her staff for being responsive, detail oriented and contributing many suggestions including best times to visit. Luxe Travel handled the details toward making our tour of England the trip of a lifetime for us.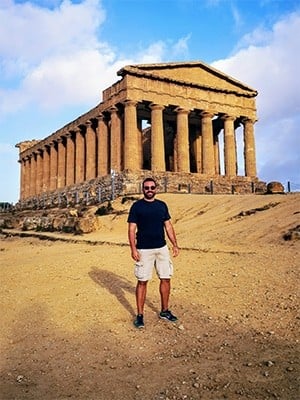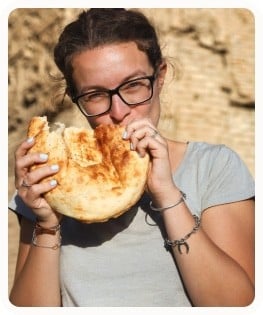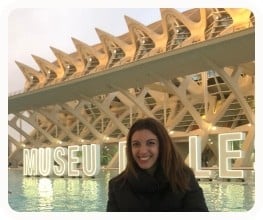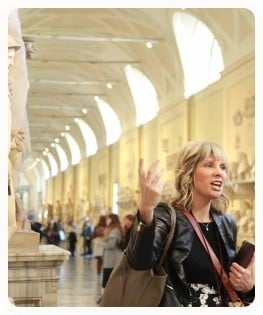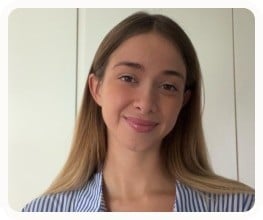 Our ethos is centered around creating the ultimate vacation experience for our guests, that is why we have specialist tour planners across Europe ready to provide you with the low down on the best times to arrive, local specialties and events, and armed with a Rolodex of the finest English speaking private guides in the country.
Get in touch with your local expert today by completing the contact form below and they will get started tailoring any of our tour experiences exactly to your tastes and requirements… all on a completely complimentary basis!
Contact Your Expert European Tour Planner and Guide
To talk to your tour planner and discuss ideas and suggestions for your private tour in Europe, then simply send our team an online inquiry below. Just let us know where you want to visit and give us an idea of locations and activities that inspire you, and we will get to work crafting your tailored itinerary.
Qualified Guides.
Certified Excellence.
Our Popular Tour Itineraries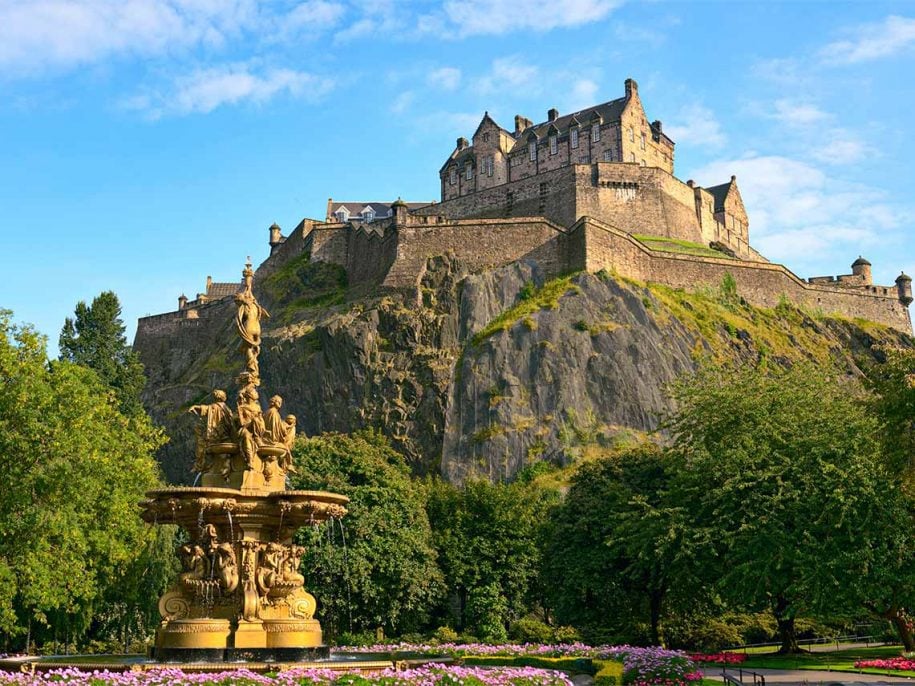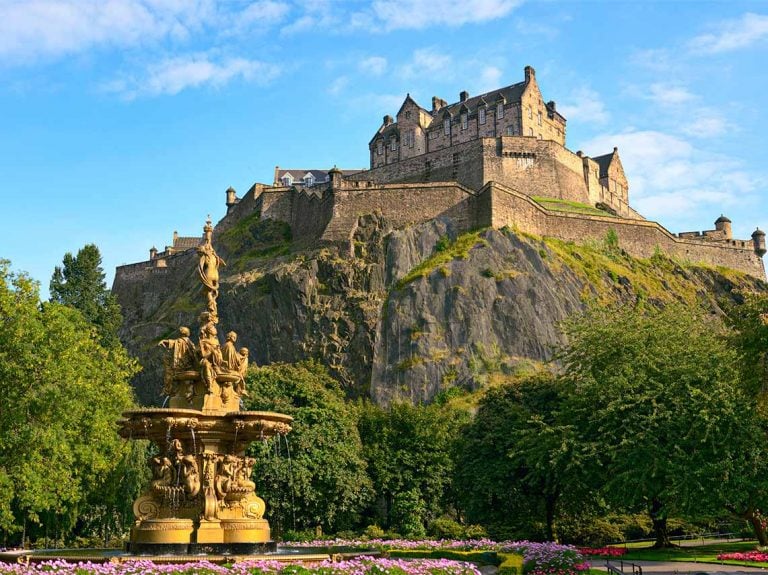 Explore Scotland & Ireland your way with local private driver-guides to chauffeur you from destination to destination. Fully customizable tour itinerary.
Most popular tour destinations