Warning: the title of this post is extremely misleading. If you're a wine lover, ALL of Italy is your nirvana.
It would be blasphemy to single out one single place as the only area to take a wine tour in. The sheer beauty of the country is the variety in the wines produced region-by-region;  from the rising star of Franciacorta in Brescia to Sicily's Nero d'Avola, there is enough wine in the bel paese to keep even the most demanding wine-a-holic happy as a clam (or better yet, happy as a wine lover on holiday in Italy).
Since I don't have the luxury of unlimited words for this post, I will commit a sin and concentrate on what is undoubtedly the most revered of wine regions: Tuscany.
The Tuscany Wine Region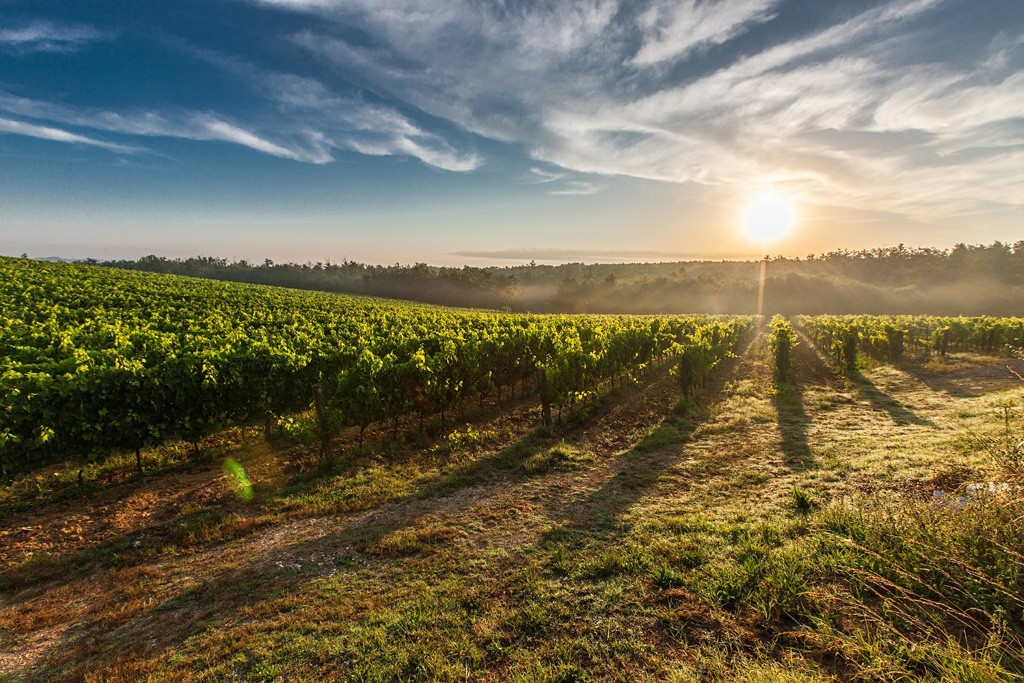 Ah, Tuscany, known for its hills that can only be described with clichéd adjectives like rolling and emerald, the brilliant afternoon sun and its fading golden light, the latter reflecting off of Raoul Bova's perfectly sculpted abs circa the early 2000s.
When we think of Tuscany, besides the sun and the sexy men, we immediately think of something that pairs very well with all of the above: Tuscan wines. Chianti, Rosso di Montepulciano and di Montalcino, Brunello, and Vino Nobile are part of the roll call of heavy-hitters that even those living under a rock have heard uttered at least once in their lives although whether the accent or pronunciation was on point is another thing altogether.
Towns in Chianti
The Chianti region lays between Florence and Siena, making it one of the most easily visited areas and highly convenient for wine tours due to proximity to these beautiful cities that many tourists like to use as a base. To be more precise, the area includes the following towns: Radda in Chianti, Castellina in Chianti, Gaiole in Chianti, Castelnuovo Berardenga, Poggibonsi, San Casciano Val di Pesa, Tavernelle Val di Pesa, Greve in Chianti, and part of Barberino Val d'Elsa.
The wine produced in this area is given the name Chianti Classico, for those of us that are more visual learners, that's the bottle in the wine shops with a black rooster symbol (gallo nero, in Italian).
Anytime I take a wine tour in Tuscany, I'm always waiting with bated breath to hear the inevitable slip-up by a doomed summer intern…think of a different synonym for rooster, throw the color adjective in front of that and you've got yourself a guaranteed laugh!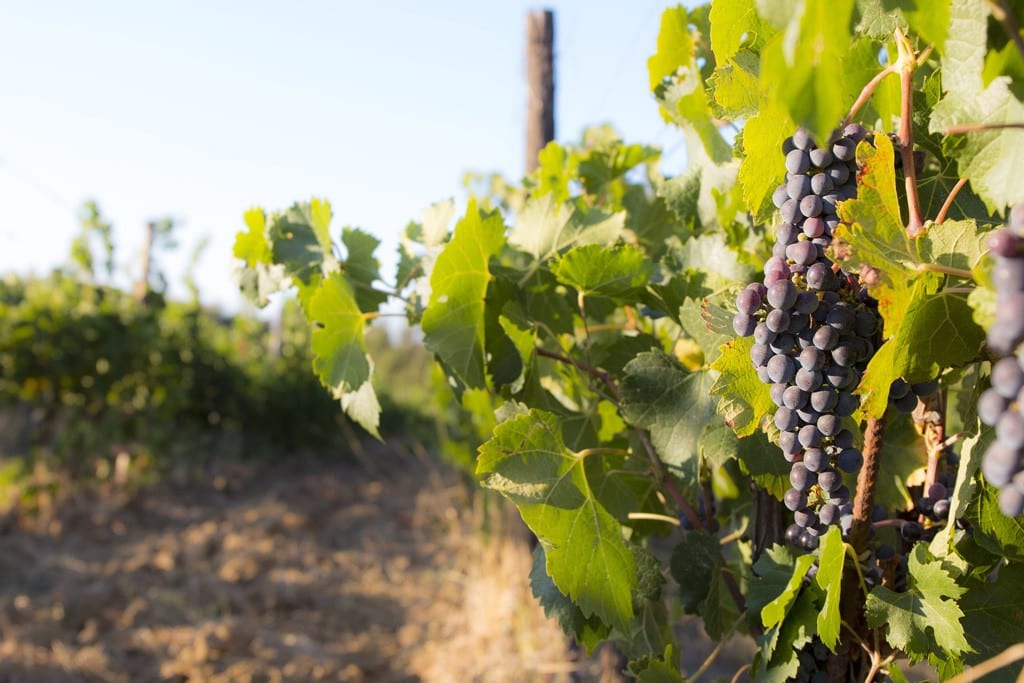 Chianti Classico wine is classified as such as it follows the criteria of containing at least 80% Sangiovese grapes. This grape variety is the star of the show in Tuscan wines, it's confusing because its name changes depending on the wine-producing region but it's really the same grape. It's just a sly Italian grape trying to masquerade itself and fool your melon.
Who doesn't love a good fruit joke right?
Back to the wine, Chianti is often described as refreshing, as they can be high in acidity, they are the perfect match for your post-tour dinner with a fat, juicy steak (a Fiorentina to be more exact, if you don't know, get informed) which will help cut that acidity and exalt the flavors of the world-famous cut. Don't worry about the calories, wine tours in Tuscany will have you walking up and down winding streets so you'll have earned it.
They say you can't go wrong with a classic, like Chianti Classico, but don't underestimate the other Chianti wines. They are named for their location, mainly the hills where the vineyards are located.
For example, Chianti Colli Aretini will be on bottles of wines from the hills near Arezzo whereas Chianti Colli Senesi refers to the Chianti produced in the hills around Siena. The hills are literally alive…with the sound of popping bottles!
A wine tour in Chianti is an experience not to be missed although we won't judge you if it's one that you don't remember well. That's just a sure sign that the wine and the company were excellent.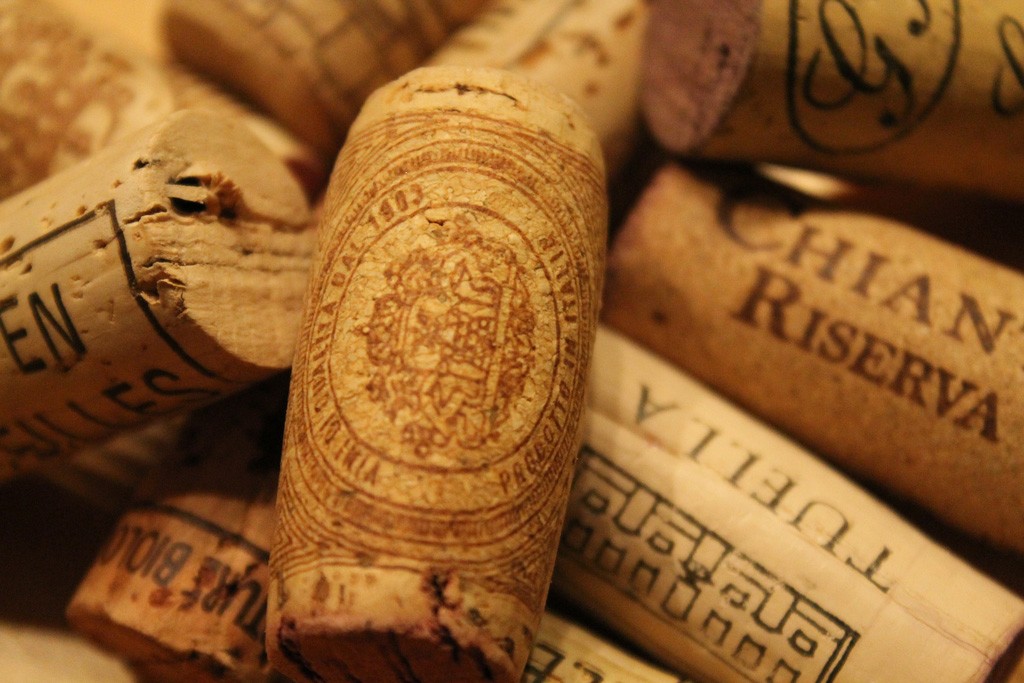 It's best to do advanced planning or contact an in-the-know tour company like Luxe Travel to help with organizing your Chianti wine tour as not all cantine (translated as cellars but used to refer to vineyards in general) are open for visits or tastings all year round and some require reservations ahead of time.
If you enjoyed this post, check out our wine tour in neighboring Val d'Orcia, a UNESCO World Heritage Site.