10 Day Guided Tour of Central Italy
10 Day Customizable Itinerary of Central Italy
Day 1: Private Rome Day Tour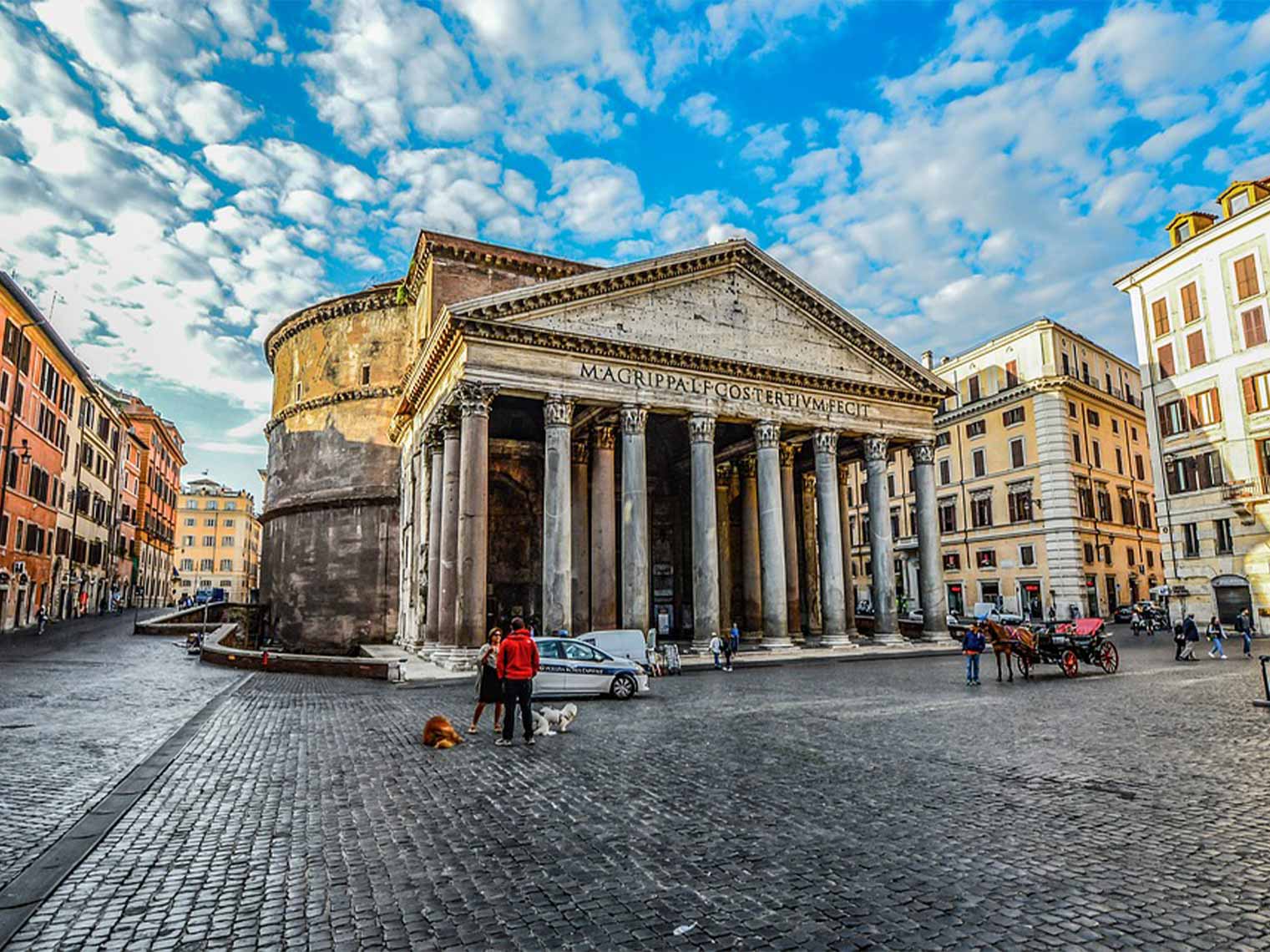 Let's start our journey in Rome: the Eternal City.
The breathtaking beauty and crazy chaos in one of the most incredible cities in the world. Where paganism & Christianity, art & antiquity weave together in a seemingly nonchalant fashion. The home of the Roma Football Club, of the Carbonara, the Amatriciana, and the Colosseum.
To do as the Romans do we must first take a stroll 'or a passeggiata' as the Italians say, through the historic center of Rome. Not merely to get our bearings, but to understand the incredible history of the city. The Trevi Fountain, Piazza Navona & the Pantheon are merely actors in a very lively and ancient stage play.
Learn about how the central shopping street is actually Roman, what daily life in Rome was like and how it mirrors that of today. See the site where Julius Caesar was murdered (fun fact, it wasn't in the Roman Forum) and much more.
Throughout the evening, you'll be guided by our Food & Wine expert on the best places to eat and drink on your first night in Rome.
Accommodation in Rome.
Day 2: Colosseum, Roman Forum & Palatine Hill - Wine & Cheese Tasting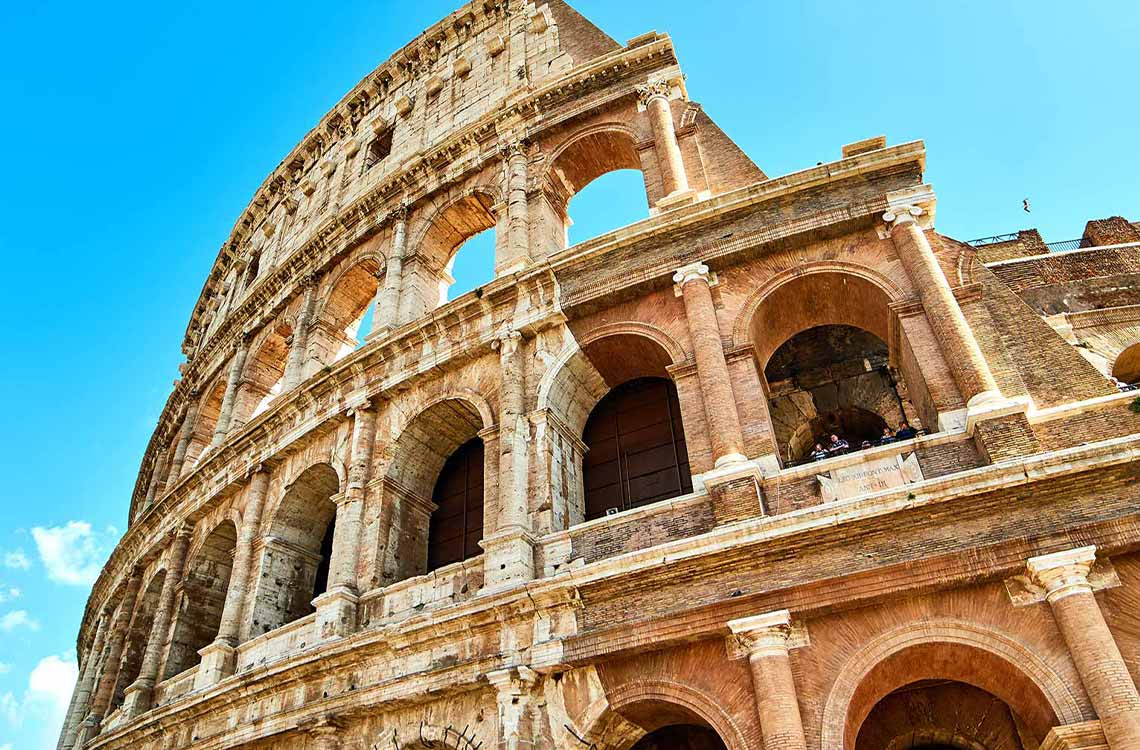 No trip to Rome is complete without a trip to the Colosseum, Roman Forum & Palatine Hill.
The Colosseum is one of the greatest architectural wonders of the world and after enjoying privileged skip-the-line access, you'll learn all about why. Follow in the steps of the gladiators and learn facts from fiction in your private tour. 
Then take a stroll across to where, legend has it, Rome was founded in 753 BC: The Palatine Hill. This was the hill of the Emperors and hence their 'palaces' (indeed Palatino is where we derived the English word 'palace') – your guide will bring to life what life was truly like for an Emperor. 
You will also visit the Roman Forum and learn about the extraordinary cast of characters that made the Forum what was for nearly 800 years: the beating heart of one of the greatest Empires the world has ever known (and still impacts on our daily lives today).
After this we need a glass of wine so why not treat yourself to an experience with a professional sommelier. Here you will learn all about Italian wine in one of the cutest local enotecas Rome has to offer, and sample six different wines & complete with matching cheese and salumi!
Accommodation: Rome
Simply outstanding! We visited Italy in September & used Luxe for all our tours and we can honestly say, they were the best! Right from the start, communication was easy and professional. Amy and her guides were able to customize their tours to suit our interests! If you want bespoke tours, I wouldn't use anyone else. We would highly recommend Luxe & will definitely use them again when we next visit Italy!
Day 3 Morning: Vatican Private Tour - Sistine Chapel - St Peter's Basilica - Castel Sant'Angelo
Today we're going to change countries and head into the smallest state in the world: Vatican City. 
Formed only in 1929 and encompassing 44 hectares, the Vatican is not only home to the Pope, nearly 800 citizens, and Swiss Guards, but it is also where you will view Michelangelo's masterpiece: the Sistine Chapel & an amazing art collection started by Pope Julius II in the 16th century.
Skipping the lines with your private guide you will learn all about this massive collection, how it came to be and what it means. You will also head down a special entrance directly to St Peter's Basilica to explore the largest church in the world and view Michelangelo's famous Pieta'.
After this, a visit to Castel Sant'Angelo is in order. Rome's 'castle' was actually built as the tomb of Emperor Hadrian in the 2nd century AD and has seen many changes throughout the ages (from a Christian fortress to prison, to a papal residence, and finally, a museum) you will wander the narrow corridors and see the amazing works of art. The view from the rooftop is one of the most extraordinary in Rome and not to be missed.
Day 3 Evening: Trastevere Market Tour & Tastings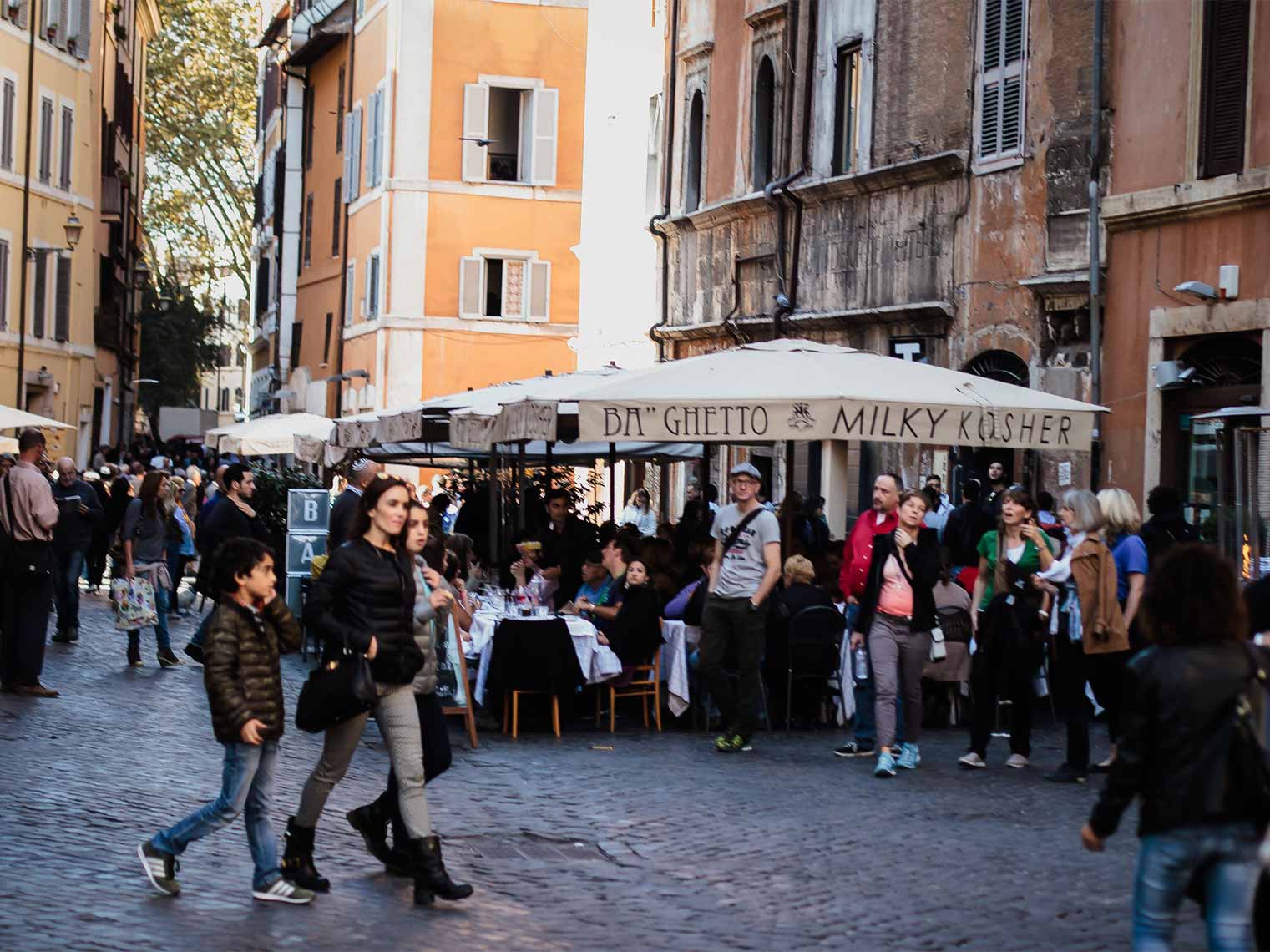 We've experienced wine, so let's now experience some authentic Roman food. 
This evening let's take a journey through historic Trastevere (Trans Tiberim as it was known to the ancient Romans ie. 'across the Tiber') for a wonderful mix of history, food & the Italian tradition of 'aperitivo'.  
If you like we can also wander through the Jewish Ghetto, walk across the oldest bridge in Rome, explore the Tiber Island, and visit the church of Santa Maria in Trastevere. Feel like a 'Trasteverino' (a person from Trastevere) rather than a tourist with your local guide. 
Soon you'll be speaking like a true Roman: 'aooo daje!'
Accommodation: Rome
Day 4: Rome - Bracciano - Umbria - Orvieto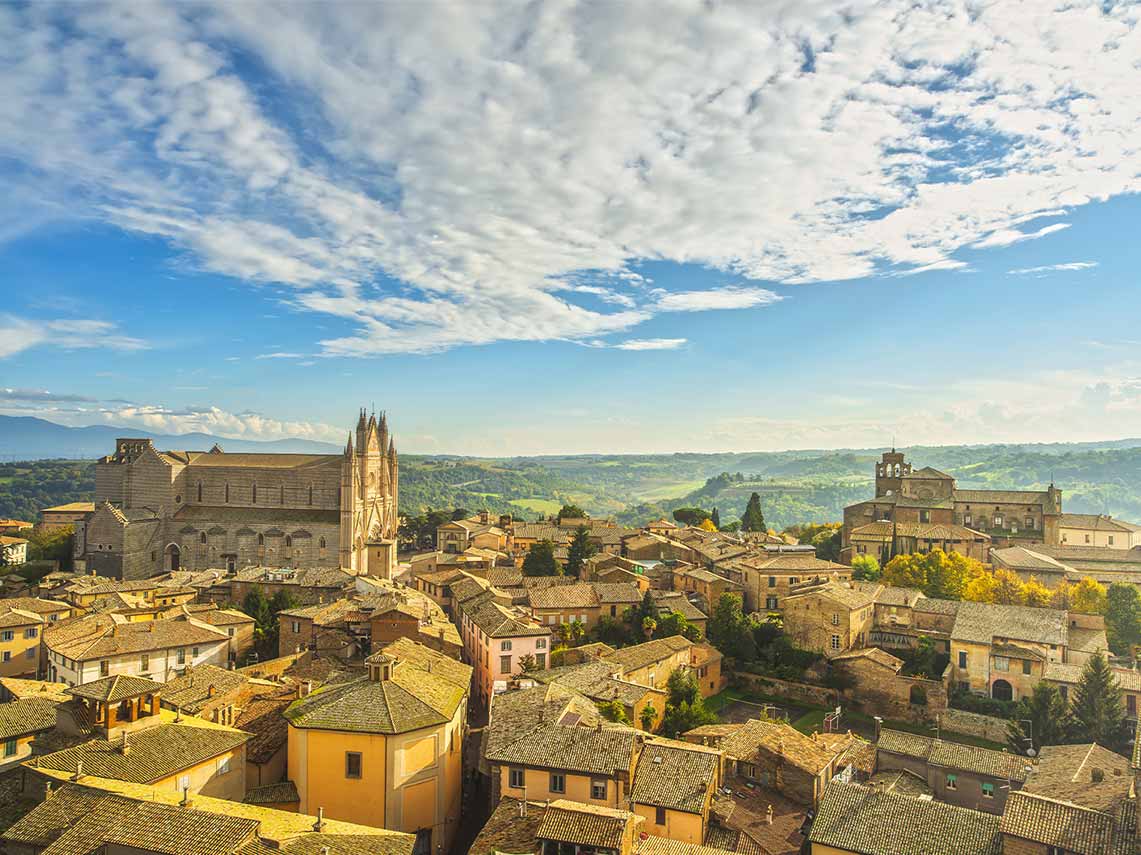 Time to leave Rome and head north.
The first stop is Bracciano where we'll visit the magnificent castle (where Tom Cruise and Katie Holmes were married). We will then continue our journey and arrive in Umbria: 'the green heart of Italy' before stopping for lunch at the beautiful hilltop village of Orvieto. 
Founded by the Etruscans, Orvieto is a true gem. 
Visit the beautiful Duomo, wander down the double helix well of St Patrick, visit the Etruscan tombs or just take your time to wander and explore the medieval streets.
Also one of the homes of the 'slow food' movement, the quality of produce and restaurants in Orvieto is extraordinary. We'll be very happy to point out the best you can choose from so you can dine like a local.
Accommodation: Orvieto
10 day trip to Italy Planned a 10 day trip in Italy with Travel by Luxe. The experience did not disappoint. We had wonderful guides and terrific drivers. Initially spoke to Amy but then dealt with Marta in planning trip. Best parts of the trip included trip to Pisa and Lucca with Viola. Luxe arranged for tickets to climb the leaning tower which my son said was the highlight of the trip. In Lucca we took a leisurely bike ride on the walls of the city and had one of our best lunches at restaurant Viola took us to. Also had Viola for a tour of Florence. She was very adaptive to our family that included two teenagers and made sure to include activities that kept their attention. Also great experience with Kylie in Rome who took us on a fantastic food tour. Finally, perhaps a bit off the beaten path but did a tour of a prosciutto factory near Parma and then had lunch cooked by our guide, Stefani, that our boys really enjoyed. Would also recommend the bike tour of Appian Way with Glenn- would suggest the e-bikes but we did with regular bikes and didn't feel it was too difficult. Marta was also very responsive to our questions while we were in Italy. Our hotel in Rome (Rome Life), in Venice (Sina Centurion Palace) and in Modena (Best Western) were all terrific. Wonderful trip which I would not have been able to plan without Luxe.
Day 5: Umbrian Countryside Truffle Hunting Experience - Spello & Assisi - Local Winery Visit - Perugia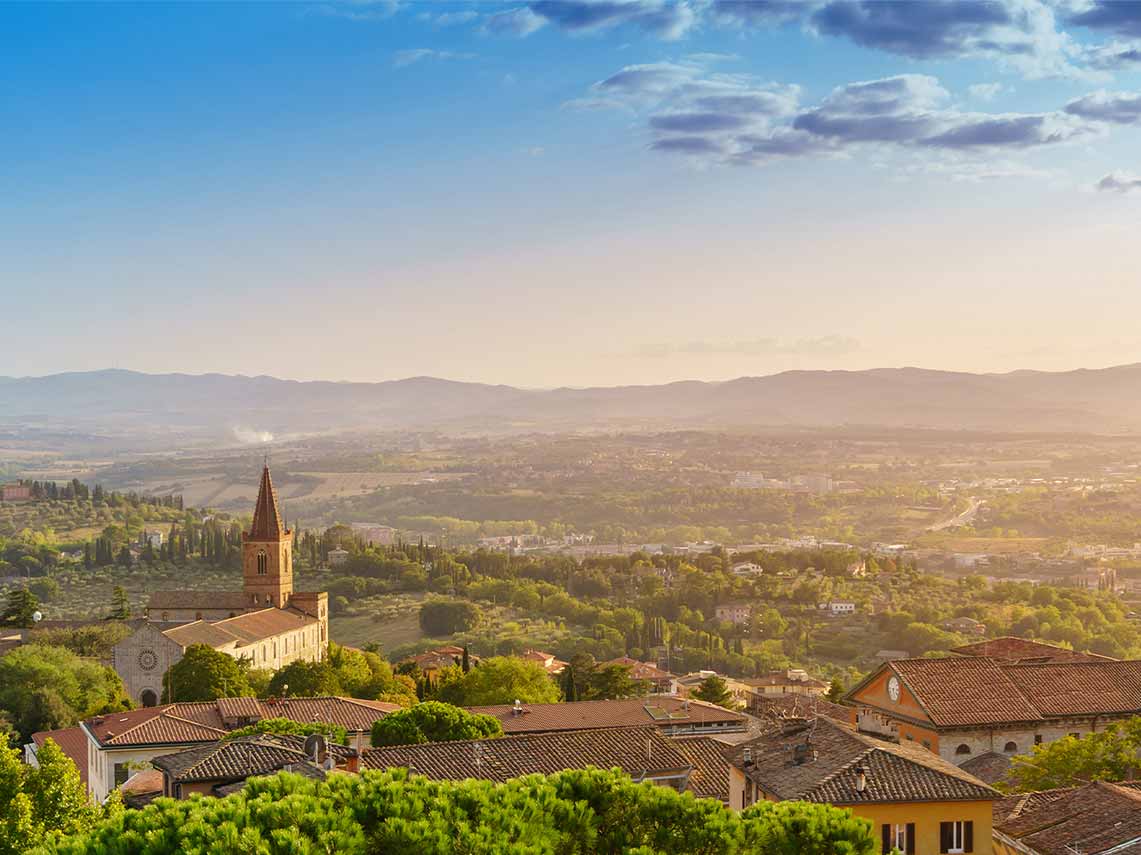 For those of you who love truffles, let's go truffle hunting! 
High in the hills of the Umbrian countryside, you will be greeted by a traditional Umbrian family complete with an interesting import – a New Zealander who married into the family and has truly become a local. You will go truffle hunting in the morning and enjoy a hearty lunch (complete with pasta making if you so choose).
In the afternoon you may wish to explore the historic towns of Spello or Assisi or enjoy a visit to a winery to enjoy the local Montefalco wine.
Finally, you will spend the evening in Perugia, the capital of Umbria and famous for its Perugino chocolates.
Accommodation: Perugia
Day 6: Chocolate-Making Workshop - Tuscany - Cheese Tastings - Val d'Orcia - Pienza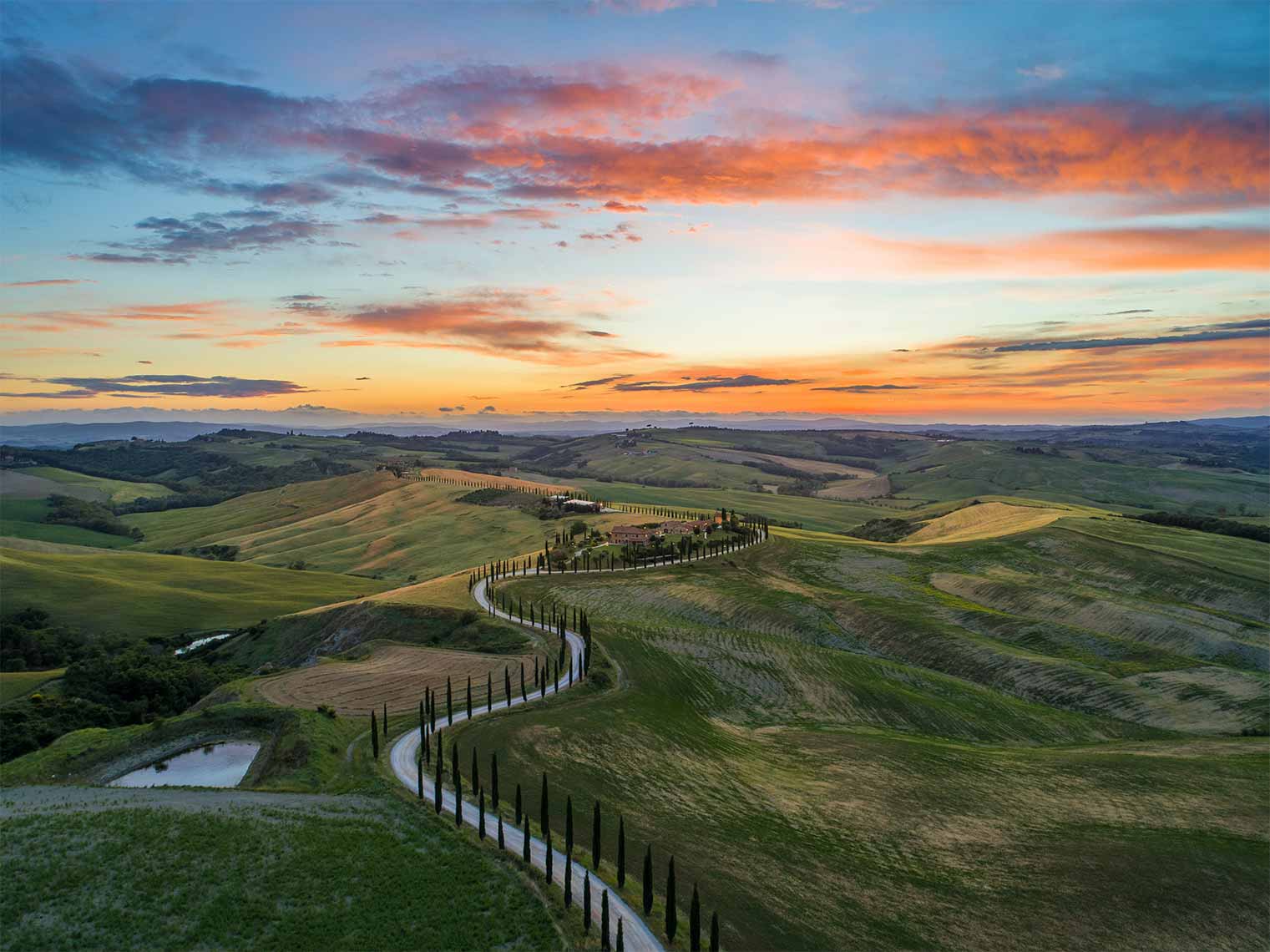 The morning you will spend exploring the beauty of Perugia with your experienced local guide. Should you wish you can also enjoy a chocolate-making workshop in the heart of the historic center.
In the afternoon you will say goodbye to Umbria and arrive in Tuscany. 
The Etruscans don't leave our story yet…Tuscany was named after the 'Etruscans' and indeed recent DNA tests showed that many local Tuscans can trace their DNA back to their ancestors.
You will explore the beautiful UNESCO-listed heritage town of Pienza. Here you will meet local ceramics artist Linda, in her beautiful boutique where she will happily show you her craft. 
From there we will visit local cheesemaker Matteo and he will guide you through a tasting of some of the region's finest cheeses. You will explore the town that was known as the 'perfect Humanist Renaissance village' and learn why Pope Pius II designed it this way.
After visiting this delightful village you will then enjoy a panoramic drive through another UNESCO-listed site: the Val d'Orcia. The stunning rolling hills that you see in the postcards (and indeed was home to Maximus in the film 'Gladiator'). 
This evening you will experience a local 'agriturismo' and be greeted by owners Alessandro & Fabrizio. Here you will experience the finest local food all produced on their land or the land of their neighbors and spend a night amongst the piece of the magnificent landscape.
Accommodation: Agriturismo in Pienza
Trip to Italy We just returned from a trip that was organized through Travel by Luxe. It was one of the best trips we ever took and it was organized brilliantly. A special thank you to Francesca, she not only helped plan the itinerary, but was available throughout the trip to assist and make any tweaks and adjustments. Overall, a great experience and highly recommend.
Day 7: Siena Day Tour - Wineries Visit & Tour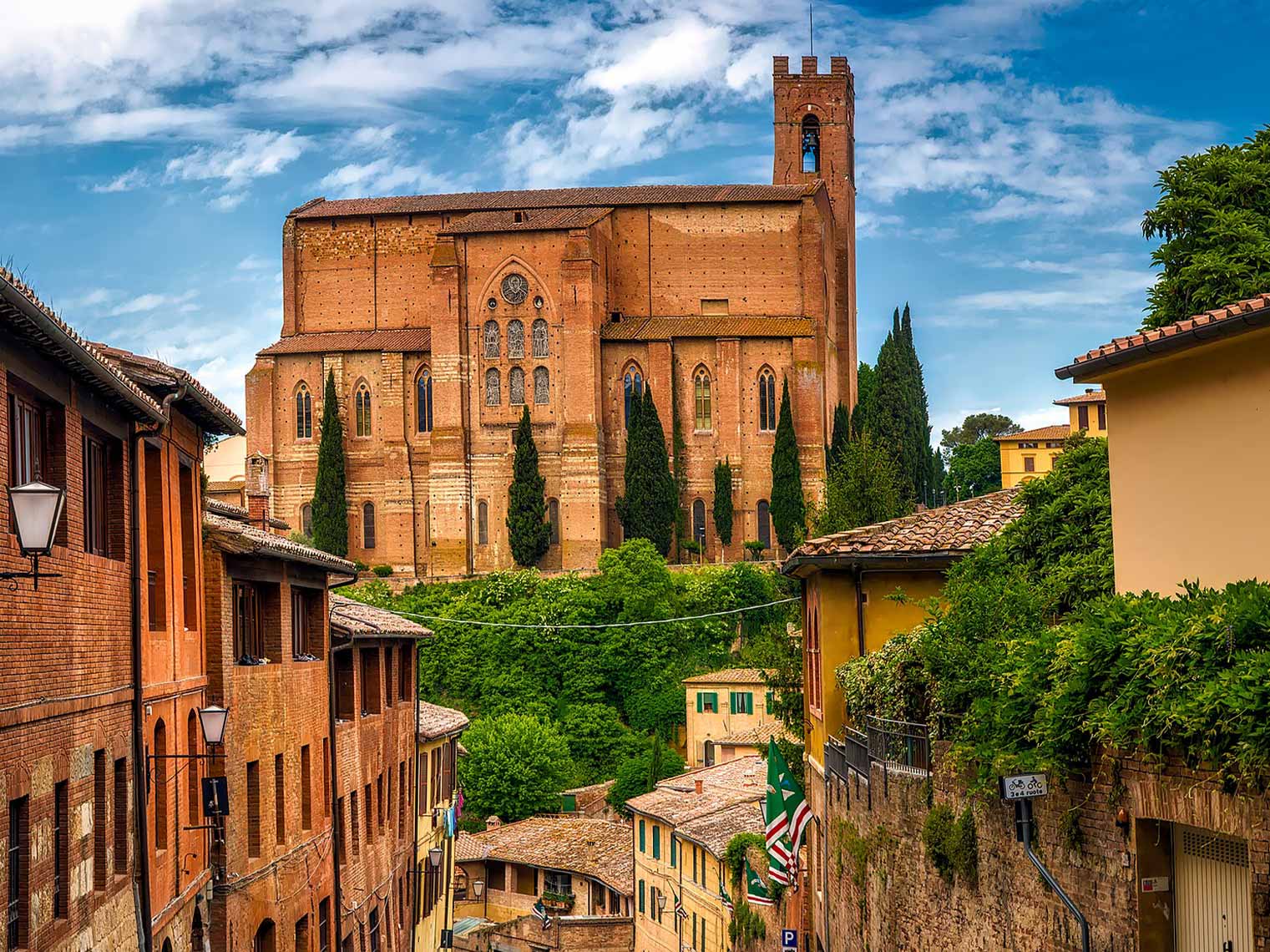 Moving through Tuscany today you will visit the beautiful town of Siena. Famous for the Palio and indeed the Duomo, this is a medieval and Renaissance jewel.
In an afternoon specifically tailored to the wine aficionados, we will explore some exclusive wineries where you can meet the local winemakers & learn about the important Italian wine-making traditions. 
Accommodation in Siena.
Day 8: Tuscan Countryside - Exclusive Chianti Villa Cooking Class - Florence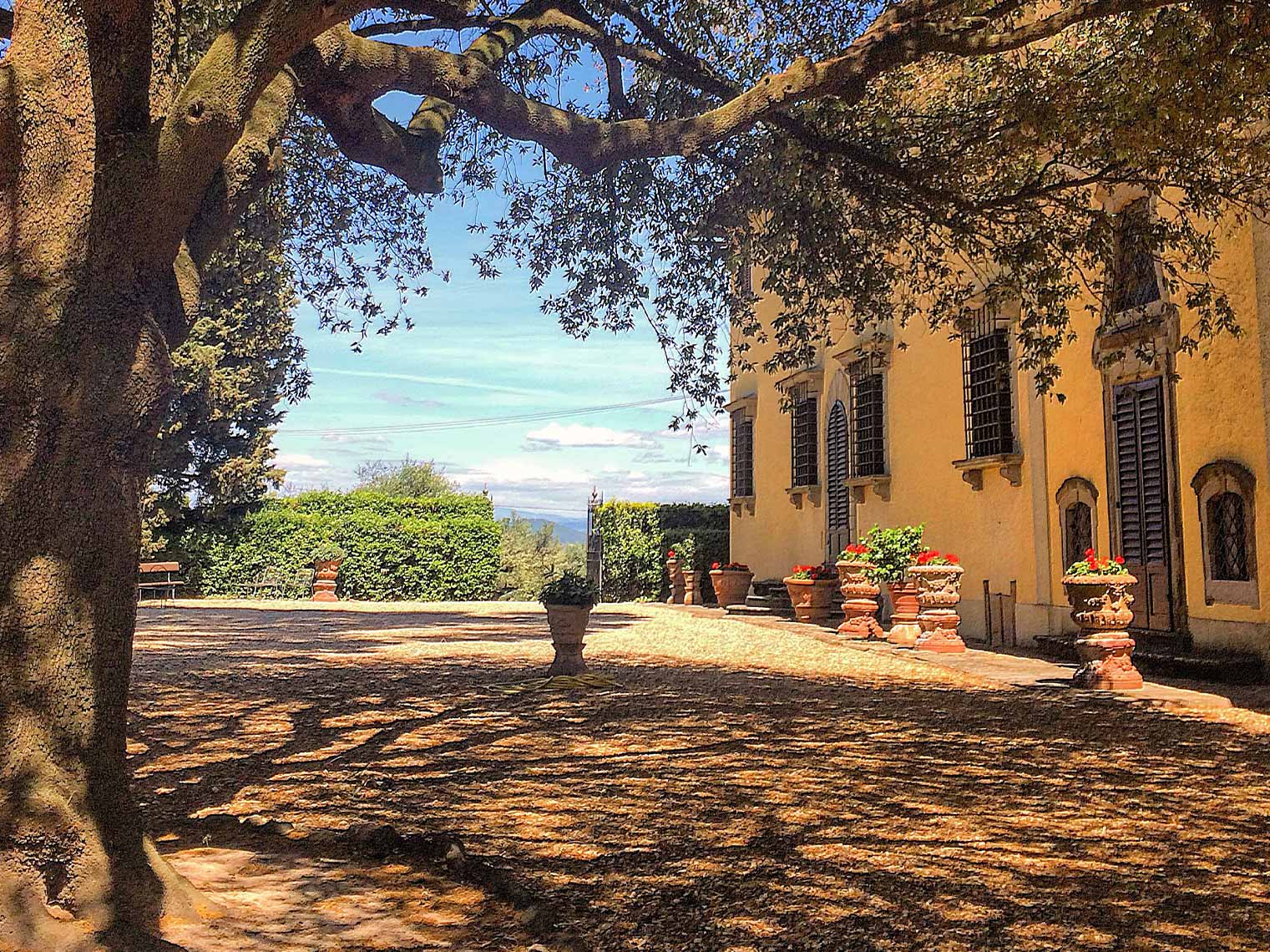 Today is your opportunity to explore the Tuscany countryside.
You can choose from towns such as San Gimignano (a true medieval delight) or the magnificent and less visited Volterra.  
You may also wish to partake in a private cooking class in a privately owned villa on the Chianti hillside – a truly magical and once-in-a-lifetime experience.
In the evening you will be driven to the jewel of the Renaissance, Florence.
Accommodation: Florence
Day 9: Florence Day Tour - Galleria degli Uffizi
Home to the greatest artists the world has ever known and the birthplace of all things Renaissance, Florence is a place to be savored both for its history as well as its food.
Nothing beats a stroll around the city with a local guide to hear about how the city became to be: from its Roman origins to being the powerhouse of the Renaissance. Visit sites such as the Ponte Vecchio, Piazza Duomo, Orsanmichele, Piazza della Repubblica and much more.  
Of course, no visit is complete without a visit to Galleria degli Uffizi to see works by Michelangelo & Botticelli or indeed a visit to the Galleria dell'Accademia to see Michelangelo's masterpiece 'David'.
Florence is also famous for other things: mosaics, paper making, perfume making, and leather. 
For those with a creative spirit, we can arrange a private leather-making workshop as well as private perfume-making. We can also introduce you to the artisans of the city: both traditional and the new generation.
Accommodation: Florence
Recommend them highly! These folks are very professional, and flexible in creating a custom tours, and handling last-minute changes. The guides were knowledgeable and friendly. Recommend them highly!
Day 10: Florence Markets - Private Cooking Class - Boboli Gardens - Galleria Palatina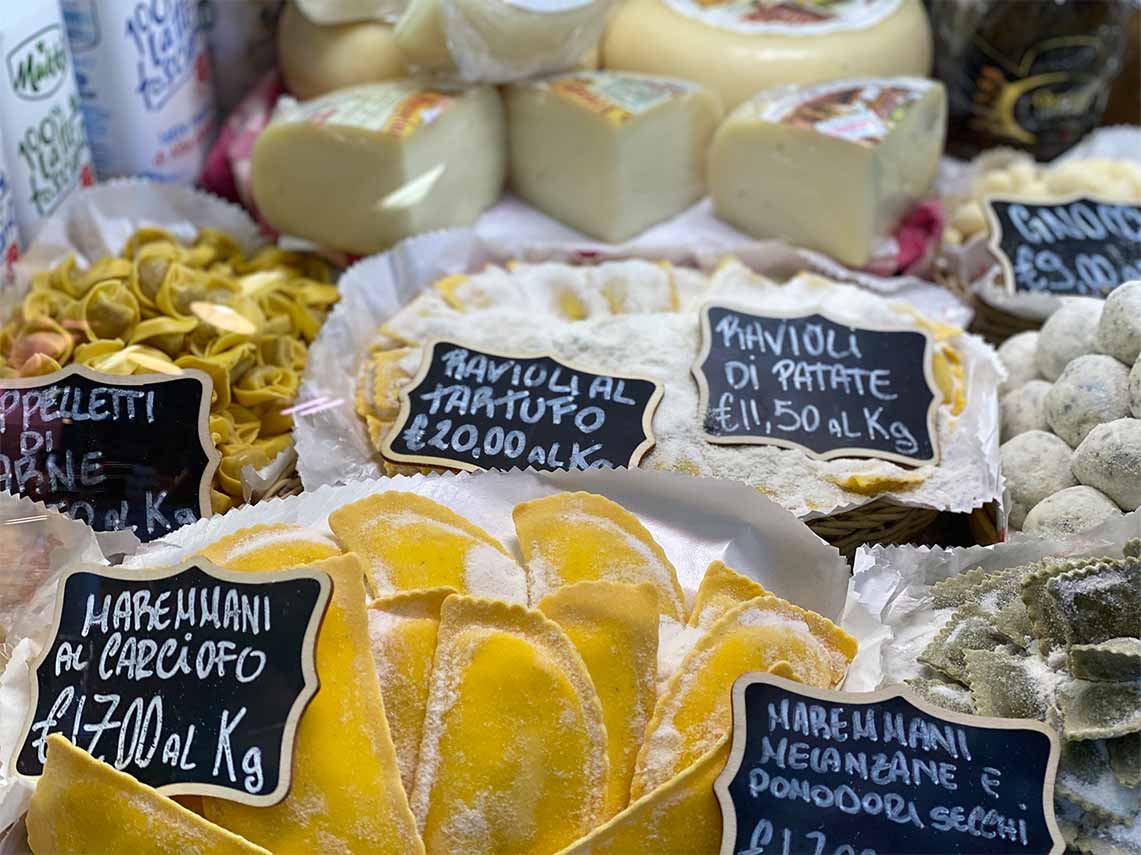 Now is time to savor the delights of Florence's food scene. 
Either take a stroll around one of Florence's most traditional markets meeting the local producers and tasting as you go or enjoy a market tour and cooking class with local guide Viola as she takes you to her apartment in a Renaissance palazzo beside the Ponte Vecchio.
In the afternoon, you may also wish to explore the beautiful Boboli Gardens or indeed view the artworks in the Galleria Palatina at Palazzo Pitti.
Indeed, if you love shopping we can also arrange a personal shopper to help you find the best fashion secrets that Florence has to offer. 
Accommodation: Florence
Receive Your Complimentary Custom Tour Itinerary
We are passionate about sharing our love of this country and taking our clients to not only to the world-famous and iconic locations but also showing them the authentic side of Italy and the many hidden treasures in each region. 
We understand that no two clients are the same, so whether you want to personalize one of our private tours, or have us design an itinerary from scratch for you, fill out our inquiry form below to get started:
Rated 5-Star on Google & TripAdvisor
Use this company! An excellent experience! As a seasoned traveler and very detailed oriented customer, working with both Irene's was a joy and in the end produced a wonderful experience. Their personal touch on every detail and their communication was extraordinary.
Recommend them highly! These folks are very professional, and flexible in creating a custom tours, and handling last-minute changes. The guides were knowledgeable and friendly. Recommend them highly!
A Flawless Trip! Travel by Luxe assisted us in planning an excellent trip to Genoa and the Italian Riviera including Cinque Terre. The drivers they provided were courteous, efficient, safe and their vehicles were immaculate and comfortable.
Hands down the best travel company! Every detail was taken care of! All questions were answered. Every guide was knowledgeable, flexible, and kind! In a situation when travel can be stressful, every individual was fantastic.
A Great Experience! We just returned from a trip that was organized through Travel by Luxe. It was one of the best trips we ever took and it was organized brilliantly. A special thank you to Francesca, a great experience and highly recommend.
Amazing Italy Awesome trip! Graziano arranged everything perfectly and was very patient with our planning process and changes. Private tours and transfer worth the extra $$$. Will use again.
Qualified Guides.
Certified Excellence.
Other Example Italy Tour Itineraries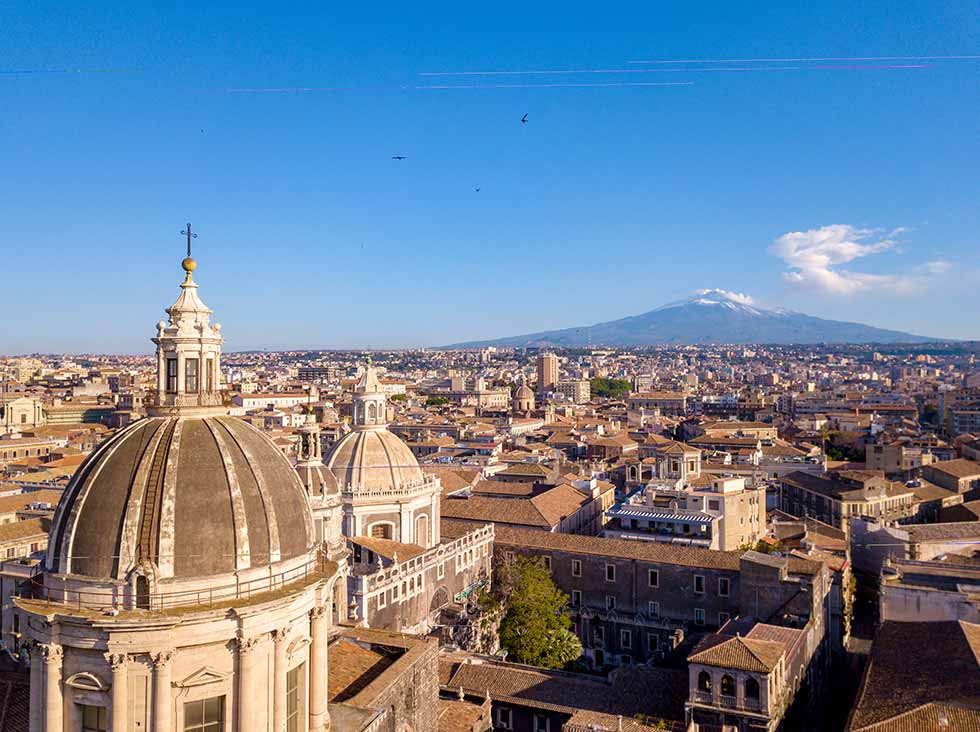 Welcome to our 7-day tour itinerary of the island of Sicily! From ancient ruins & charming seaside villages to delicious cuisine & rich culture.
Most popular tour destinations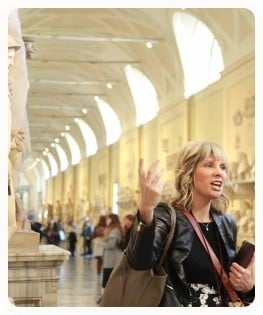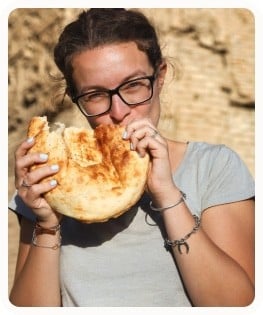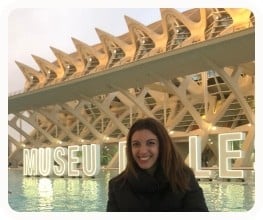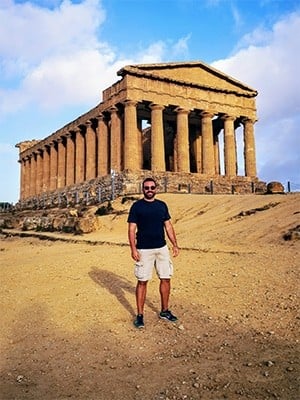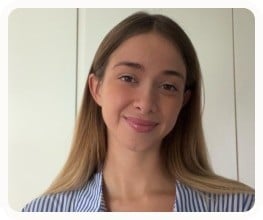 Local Italian Tour Planners
At Italy by Luxe, our team of specialist tour planners use their intimate knowledge of local specialties, festivals, and hidden gems to customize your itinerary with exclusive events or off-the-beaten-track experiences that other providers just cannot match, alongside ensuring you enjoy Italy's most famous and iconic monuments and attractions of course!
We love sharing our passion for Italy with our guests and can't wait to customize any of our Italian day tours for you to ensure you enjoy an absolutely perfect vacation in Italy. Contact us using the form below and we can get started designing your complimentary itinerary today.