8 Day Italian Food and Wine Tour
Best of Italy Food and Wine Experiences in 8 Days
Your 8 Day Food and Wine Tour Itinerary Summary
From one coast to the next. 
Starting in Genova, you and your private guide, Marta, are going to be exploring the heroic winemakers of Cinque Terre and their perilous vineyards while learning the real recipe of pesto. 
Up through the mountain passes and into Piemonte we'll be diving into the chalk cellars of Asti which run for kilometers and kilometers patiently aging spumante. Through the tongues of Le Langhe and into the ex-Italian Capital of Turin, here French influence blends into the history of the Italian nobility and their extravagant banqueting tradition.
Through the Pianura Padana and its rice paddies past Milan and onto Lake Iseo, whose prehistoric origins as a glacier gave rise to some of the best sparkling wines Italy has ever produced. Into the Alps and towards the vineyards clinging to the peaks and the incredibly aromatic wines they yield towards Veneto and its big, bold Amarones not to mention its rivers of Prosecco. 
Ending our voyage of Northern Italy in la Serenissima, Venice with its Cicchetti and fairytale atmosphere.
Day 1: Cinque Terre Vineyards and Villages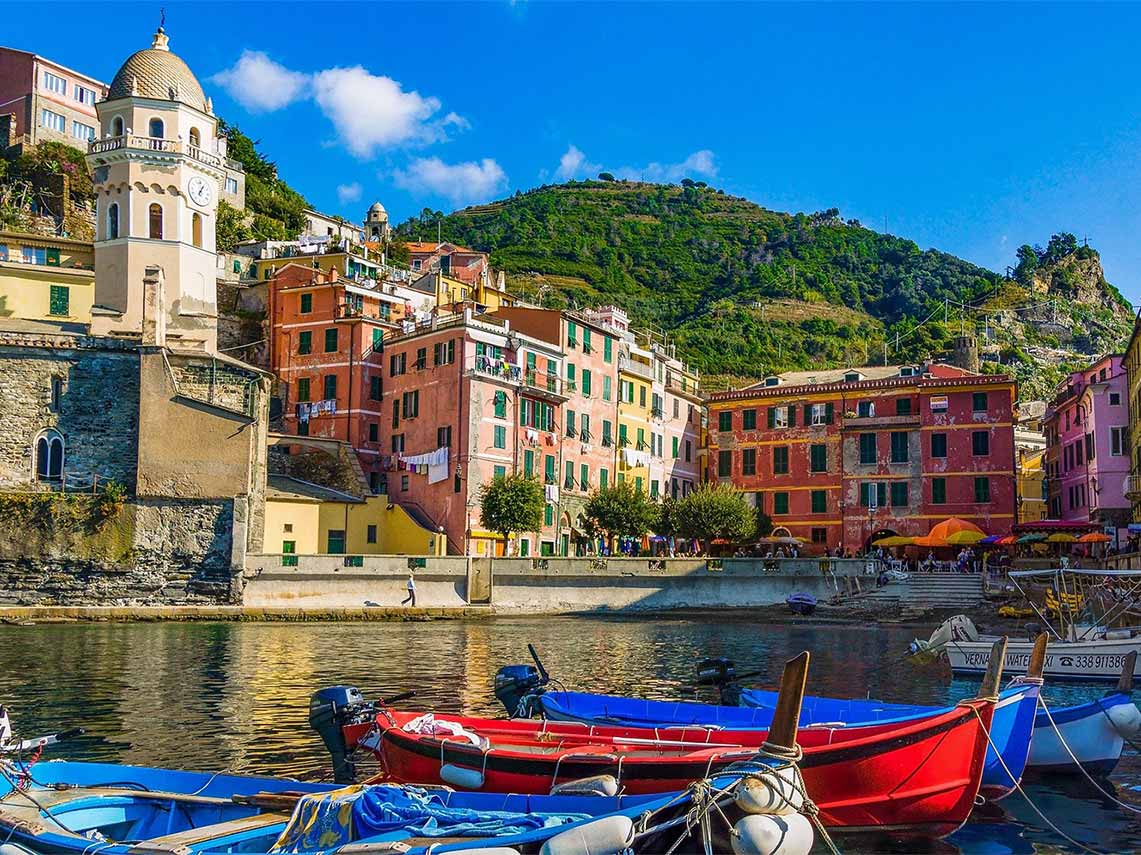 Waking up in the Cinque Terre to wander through these tiny fishing villages who still struggle to make a living off the rocks they live on. We will hike into these impossible vineyards to properly understand the difficulty in growing and harvesting wine in this region. 
Learning from the winemakers themselves we will taste the varieties of the area and along with freshly caught fish.
We will walk part of the historic paths of the Cinque Terre winding through the villages, the dry stone walls, and its terraces in order to enjoy a well-earned aperitivo at sunset right in front of the water. We will finish the day by sampling medieval recipes with pirate influence at a local restaurant. 
Accommodation: Riomaggiore.
Day 2: Genova – Pesto-Making Class – Via Garibaldi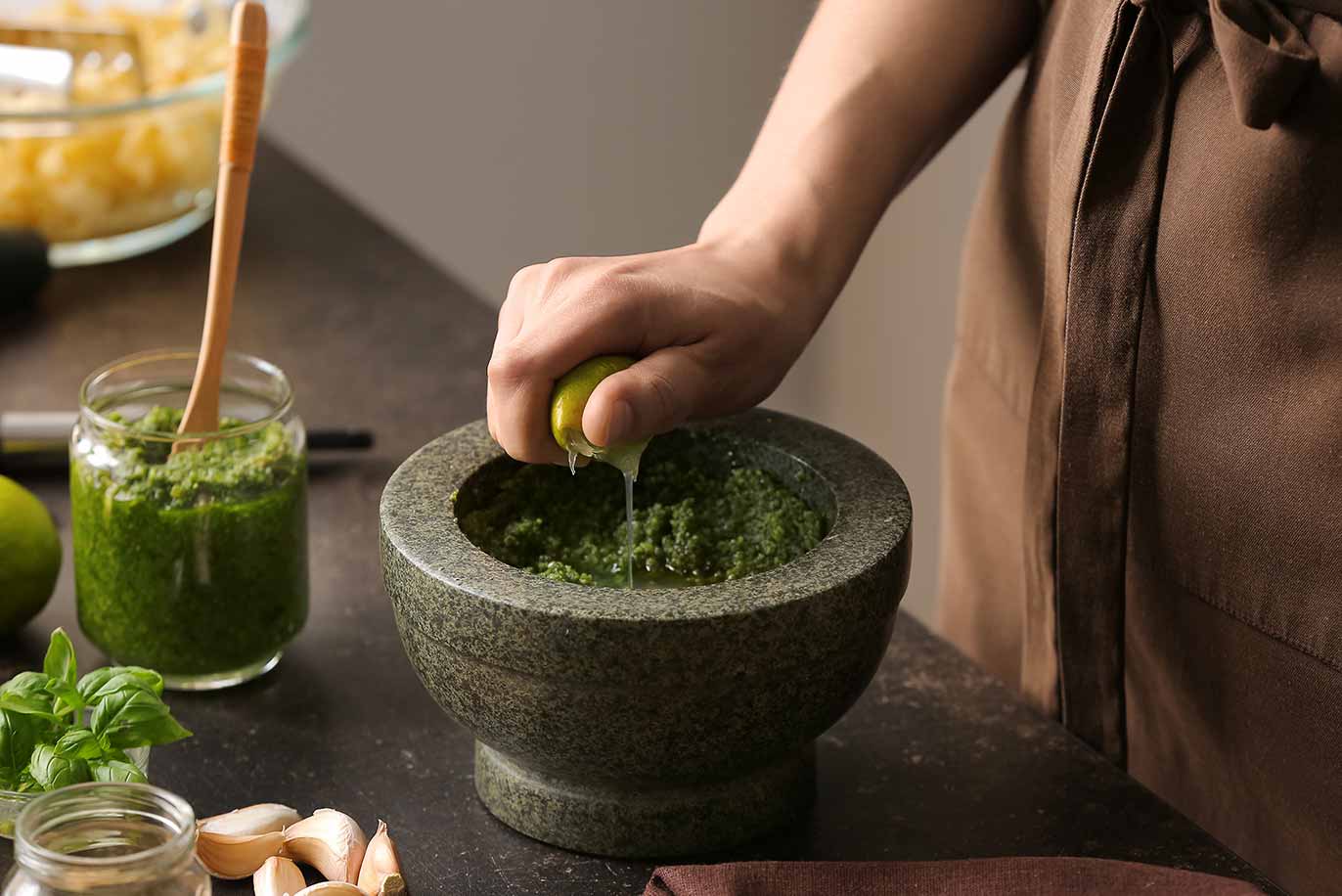 An early start will bring us to the historic port town of Genova. Take the morning to explore its markets and alleyways soaking up the atmosphere of this city. The birthplace of pesto, no visit to Genova is complete without sampling the original recipe of this well-loved condiment. Learn how to make your own with a local chef, while tasting the equally famous focaccia. 
After having sampled the delicacies you prepared, take the afternoon to explore the Palaces of Via Garibaldi and understand its UNESCO heritage status. Noble families and great sailors who made their fortunes on the sea built imposing palaces which now lie almost forgotten in full view of hundreds who pass by every day.
End the day with a seafood dinner at one of Genova's most historic restaurants, beloved by presidents and popes alike. 
Accommodation: Genova
Simply outstanding! We visited Italy in September & used Luxe for all our tours and we can honestly say, they were the best! Right from the start, communication was easy and professional. Amy and her guides were able to customize their tours to suit our interests! If you want bespoke tours, I wouldn't use anyone else. We would highly recommend Luxe & will definitely use them again when we next visit Italy!
Day 3: Piedmont – Cascina – Monferrato – Alba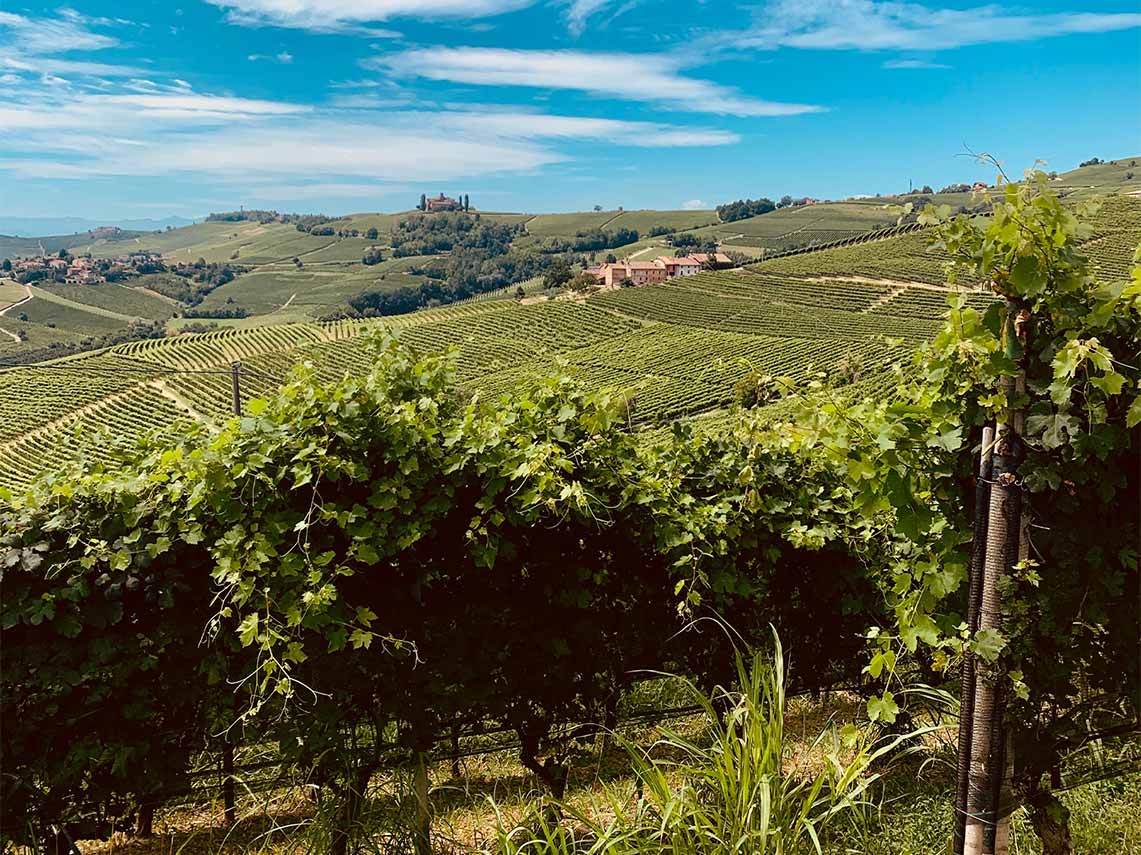 A short drive through the hills will bring us right into the wine country that is Piedmont. 
Settle in for lunch in Cascina in the midst of the vineyards while we take a nosedive into the red wines of the region from Barbera to Barolo with local Fassona beef and Robiola di Roccaverano goat cheeses. 
Dessert will be taken elsewhere in a grove of hazelnuts where some of the best chocolate in Italy is created. 
Traversing the wine hills of Monferrato we will reach Alba where we will dine with the world-famous white truffle.
Accommodation: Guarene or Alba. 
Day 4: Turin Trip – Culinary Walking Tour – Palace of Venaria – Milan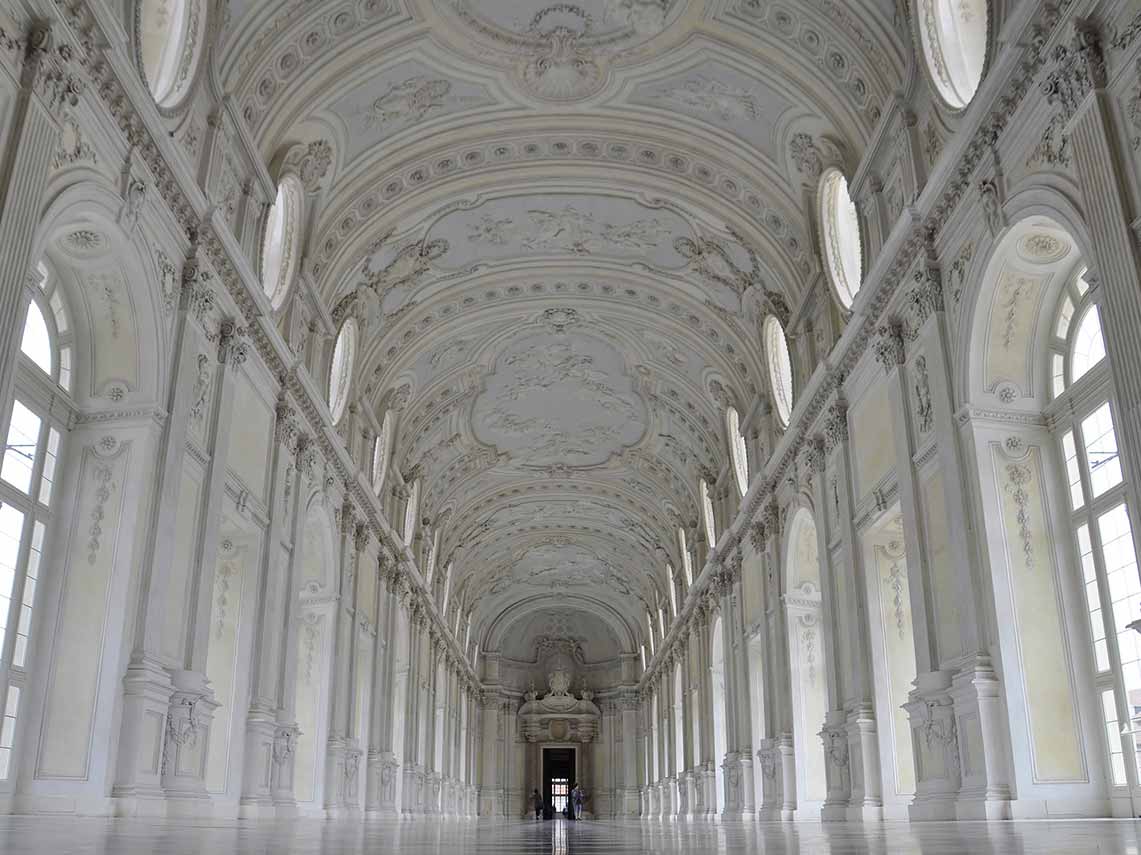 This morning we will discover Turin and its royal heritage. Once the capital of Italy this city still retains its elegant past in its streets, cafés, and high-end restaurants. 
A culinary walk of the city will acquaint you with classic Piedmontese recipes like vitello tonnato and tajarin. 
We will walk off our morning of gastronomic indulgence by exploring Reggia di Venaria, Italy's very own Versailles with its stunning gardens and grand palace complex before hopping on the high-speed train to Milan, jumping forward 200 years right into the future that is this globally-minded city. 
Accommodation: Milan. 
10 day trip to Italy Planned a 10 day trip in Italy with Travel by Luxe. The experience did not disappoint. We had wonderful guides and terrific drivers. Initially spoke to Amy but then dealt with Marta in planning trip. Best parts of the trip included trip to Pisa and Lucca with Viola. Luxe arranged for tickets to climb the leaning tower which my son said was the highlight of the trip. In Lucca we took a leisurely bike ride on the walls of the city and had one of our best lunches at restaurant Viola took us to. Also had Viola for a tour of Florence. She was very adaptive to our family that included two teenagers and made sure to include activities that kept their attention. Also great experience with Kylie in Rome who took us on a fantastic food tour. Finally, perhaps a bit off the beaten path but did a tour of a prosciutto factory near Parma and then had lunch cooked by our guide, Stefani, that our boys really enjoyed. Would also recommend the bike tour of Appian Way with Glenn- would suggest the e-bikes but we did with regular bikes and didn't feel it was too difficult. Marta was also very responsive to our questions while we were in Italy. Our hotel in Rome (Rome Life), in Venice (Sina Centurion Palace) and in Modena (Best Western) were all terrific. Wonderful trip which I would not have been able to plan without Luxe.
Day 5: Milan Sites – Lake Iseo – Curtefranca or Franciacorta – Verona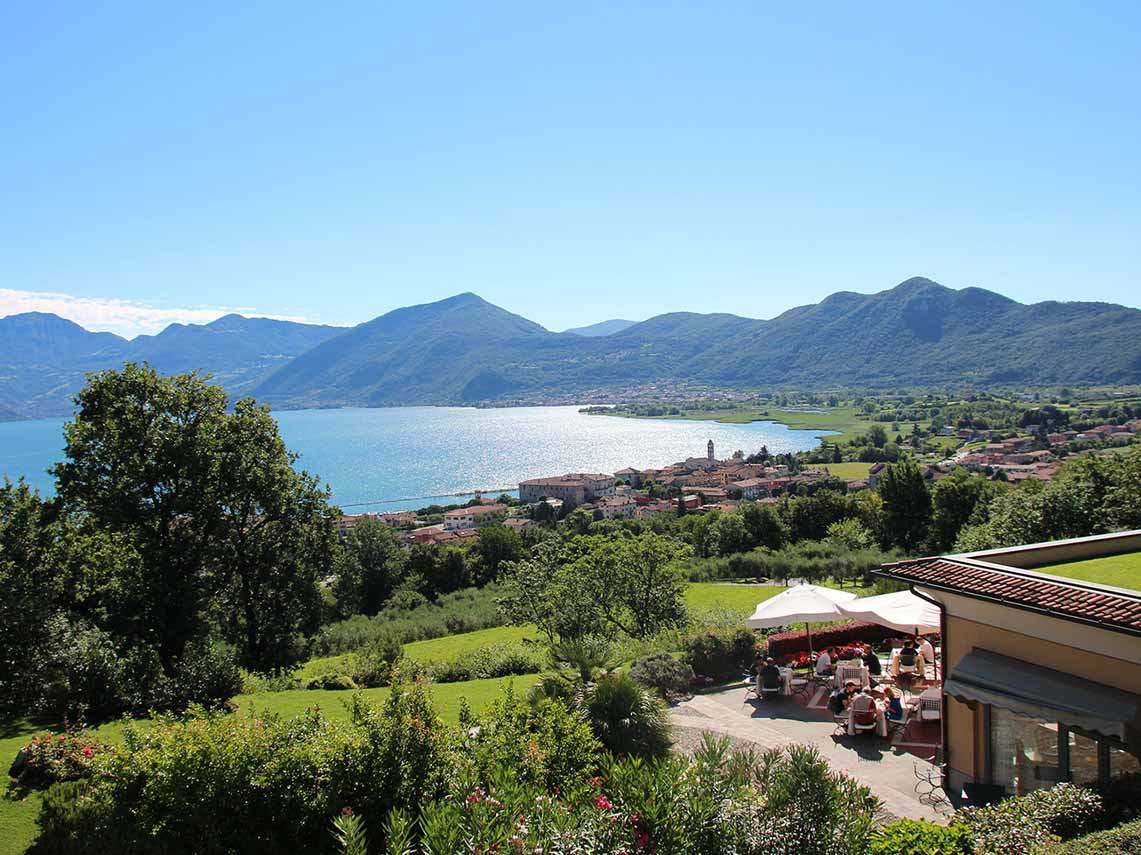 Touching on a few must-sees like the Last Supper and the Duomo of Milan we're going to taste the future of Italian food with some avant-garde cuisine which Milan is best known for, without forgetting its origins. Molecular gastronomy will be combined with age-old classics like risotto allo zafferano.
Leaving the urban texture of Milan behind we will drive to Lake Iseo into the wine region of Curtefranca or Franciacorta.
These beautifully elegant sparkling wines will charm us with their complexity and finesse while we visit the underground caves where they rest for years before they are ready for drinking. 
We will end the day in Verona, where we would be greatly remiss if we did not dine on the local specialty of donkey stew while drinking the right vintage of Amarone. 
Accommodation: Verona.
Day 6: Bolzano – Sterzling – Val Pusteria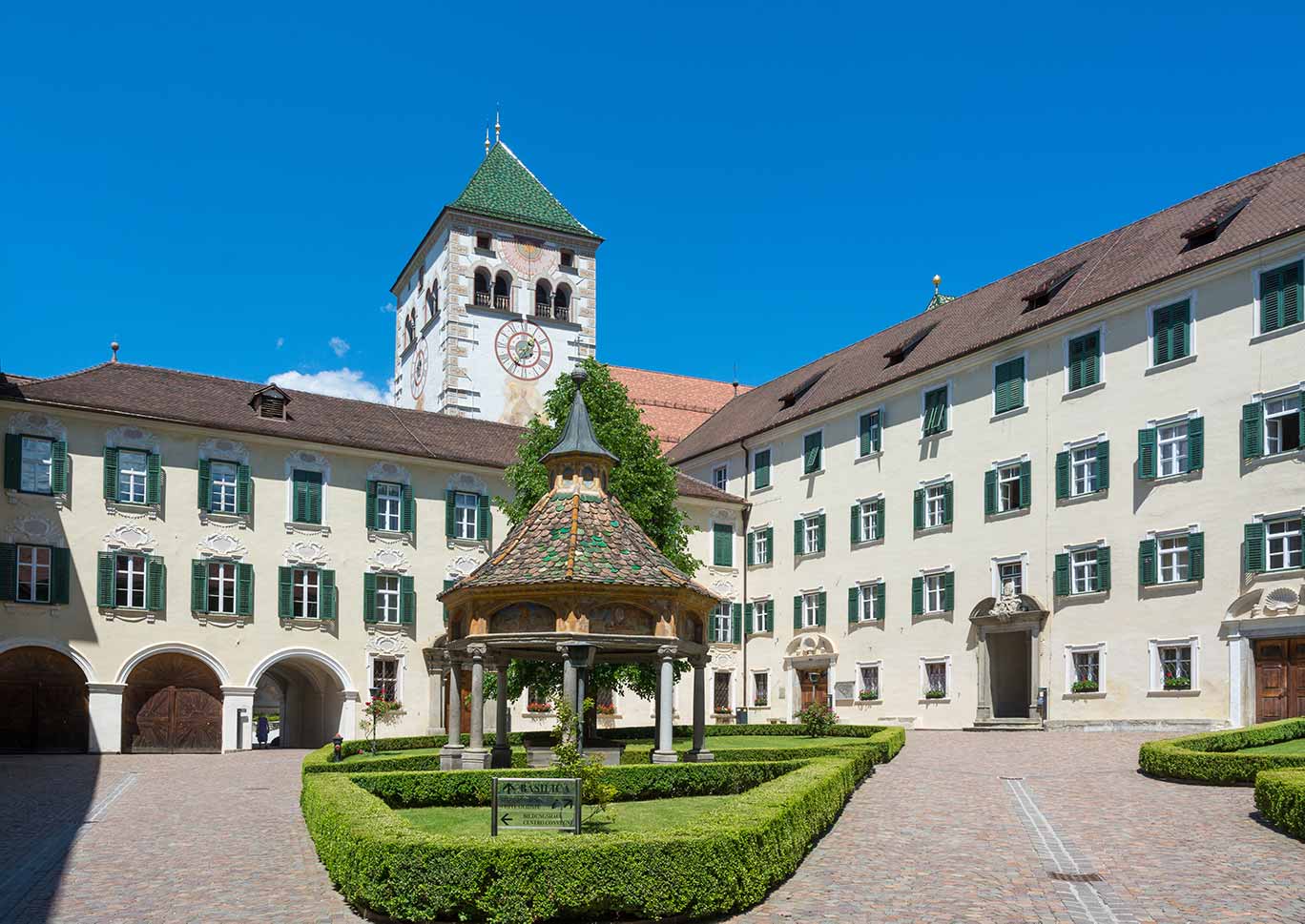 Another short stint on the fast train will bring us right into Bolzano, at the foot of the Dolomites. Before lunch, we will visit the Abbey of Novacella, a historical producer of wines and one of the most wonderful examples of viticulture in this region. 
Lunch will be at a farm-turned restaurant in Sterzling, alpine cheeses and cured meats here reign supreme along with the local Kanederli pasta. 
Taking a break from food and wine for a few hours we will take a leisurely hike through Val Pusteria where we will admire the grandiosity of the Dolomites and their peaks before diving back into the plate with dinner at a local malga or alpine farm. 
Accommodation: Malga close to Canazei or Castello Fragsburg.
Trip to Italy We just returned from a trip that was organized through Travel by Luxe. It was one of the best trips we ever took and it was organized brilliantly. A special thank you to Francesca, she not only helped plan the itinerary, but was available throughout the trip to assist and make any tweaks and adjustments. Overall, a great experience and highly recommend.
Day 7: Val Sugana – Prosecco – Bassano del Grappa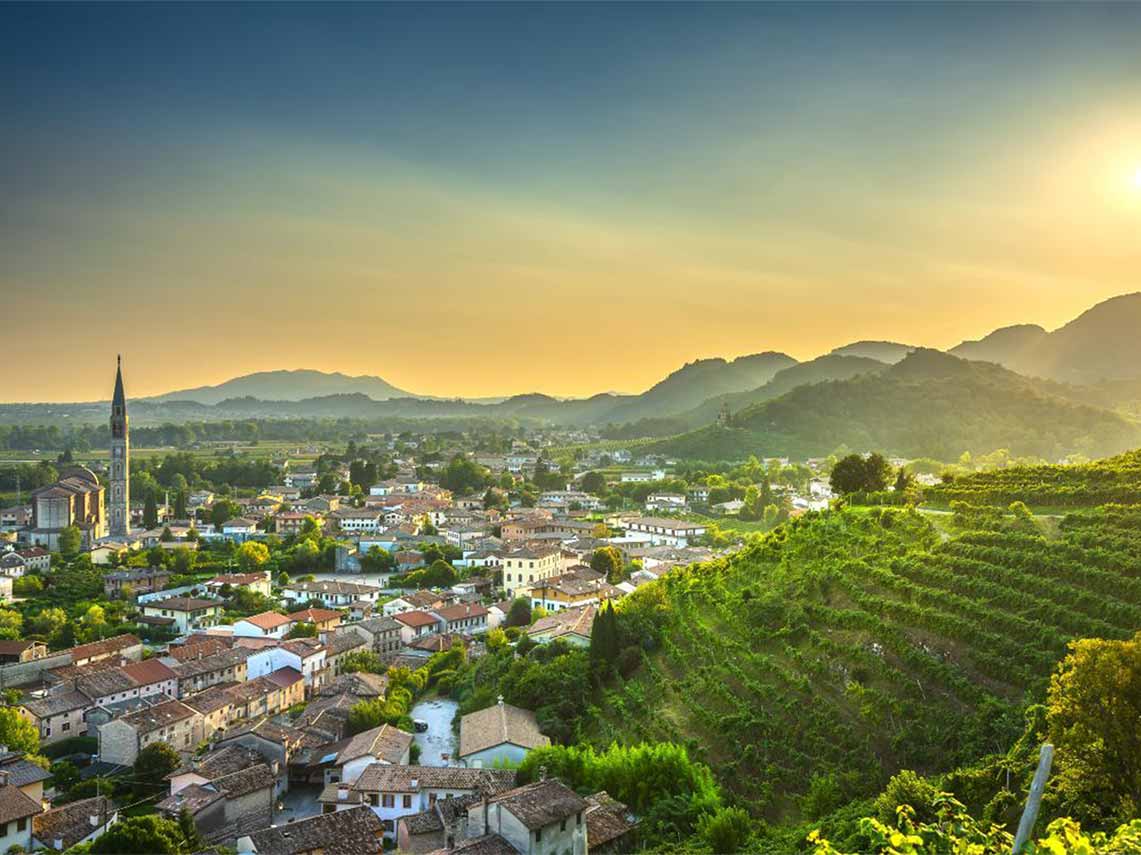 We will take the morning to soak up a little bit more of the scenery while we make our way through to the Val Sugana where we will sample the famous polenta dishes. 
Coming out of the mountains and into the hills of Prosecco we will visit Bisol, the gold standard when it comes to Prosecco. 
Learning about the 'rive' or 'crus' of the hills between Valdobbiadene and Conegliano we will end the day at Distillerie Poli, the highest qualitative producer of Grappa in Italy, before heading to Bassano del Grappa where will sample more delicacies from Veneto.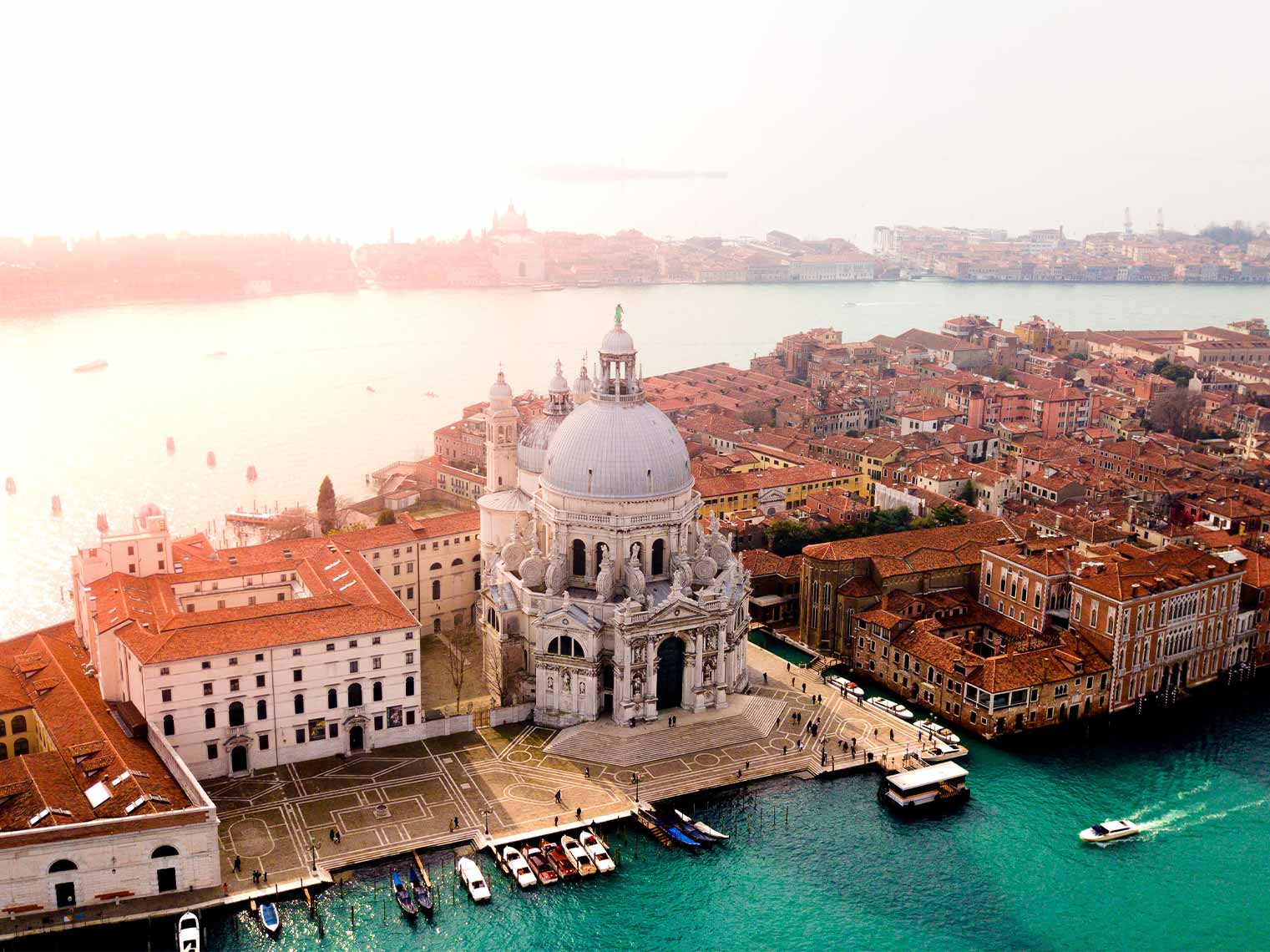 After almost a week of having explored the peaks and hills of Northern Italy we finally return to the sea and another great marine city, la Serenissima otherwise known as Venice.
Stepping off the train at Santa Lucia and being picked up by our own water taxi we will make our way through the canals before stepping off to sample Cicchetti and ombre. 
We will get to know Venice through its complex history and glorious Palazzo del Doge as well as its lesser-known quarters like Dorsoduro and Canareggio. 
We will end our incredible journey through the north of Italy by the water with dinner at the Cipriani overlooking the lights of Venice.
Receive Your Complimentary Custom Tour Itinerary
We are passionate about sharing our love of this country and taking our clients to not only to the world-famous and iconic locations but also showing them the authentic side of Italy and the many hidden treasures in each region. 
We understand that no two clients are the same, so whether you want to personalize one of our private tours, or have us design an itinerary from scratch for you, fill out our inquiry form below to get started:
Rated 5-Star on Google & TripAdvisor
Use this company! An excellent experience! As a seasoned traveler and very detailed oriented customer, working with both Irene's was a joy and in the end produced a wonderful experience. Their personal touch on every detail and their communication was extraordinary.
Recommend them highly! These folks are very professional, and flexible in creating a custom tours, and handling last-minute changes. The guides were knowledgeable and friendly. Recommend them highly!
A Flawless Trip! Travel by Luxe assisted us in planning an excellent trip to Genoa and the Italian Riviera including Cinque Terre. The drivers they provided were courteous, efficient, safe and their vehicles were immaculate and comfortable.
Hands down the best travel company! Every detail was taken care of! All questions were answered. Every guide was knowledgeable, flexible, and kind! In a situation when travel can be stressful, every individual was fantastic.
A Great Experience! We just returned from a trip that was organized through Travel by Luxe. It was one of the best trips we ever took and it was organized brilliantly. A special thank you to Francesca, a great experience and highly recommend.
Amazing Italy Awesome trip! Graziano arranged everything perfectly and was very patient with our planning process and changes. Private tours and transfer worth the extra $$$. Will use again.
Qualified Guides.
Certified Excellence.
Other Example Italy Tour Itineraries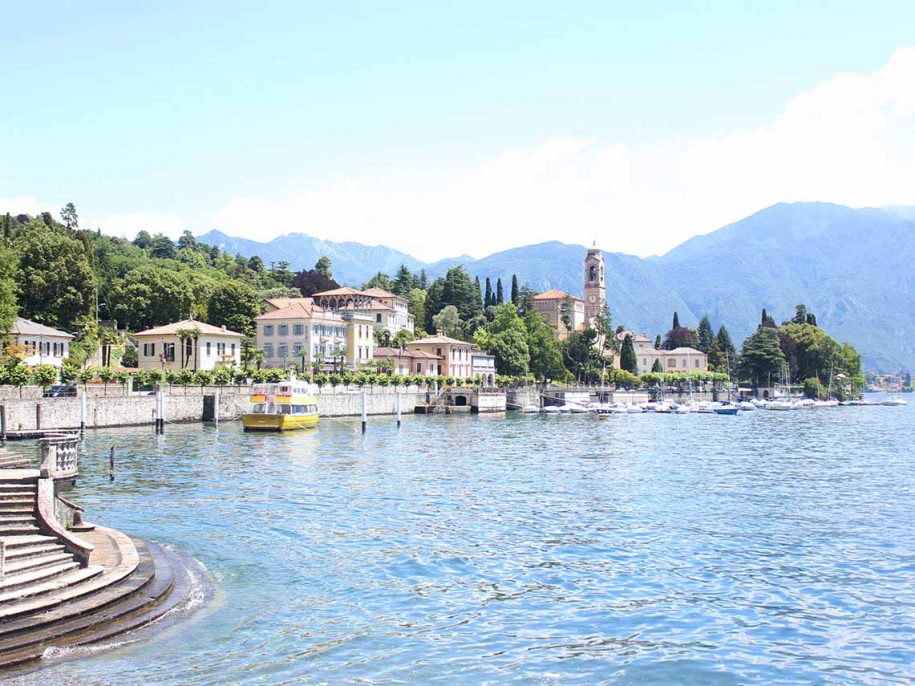 Explore the stunning beauty of Italy's lakes on our fully customizable 7-day tour, including Lake Como, Lake Maggiore and Lake Orta.
Most popular tour destinations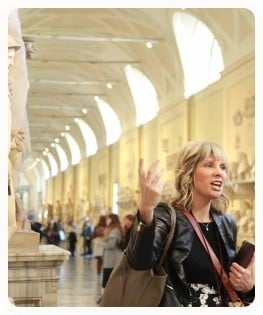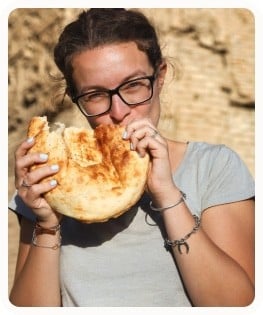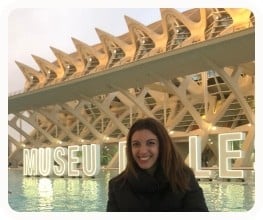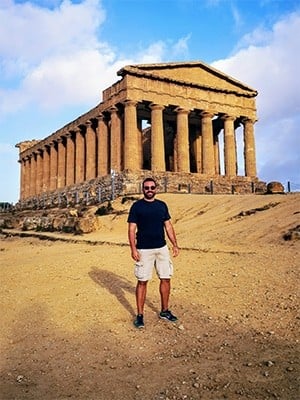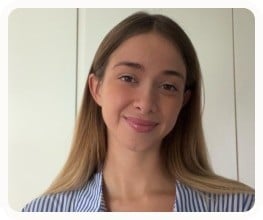 Local Italian Tour Planners
At Italy by Luxe, our team of specialist tour planners use their intimate knowledge of local specialties, festivals, and hidden gems to customize your itinerary with exclusive events or off-the-beaten-track experiences that other providers just cannot match, alongside ensuring you enjoy Italy's most famous and iconic monuments and attractions of course!
We love sharing our passion for Italy with our guests and can't wait to customize any of our Italian day tours for you to ensure you enjoy an absolutely perfect vacation in Italy. Contact us using the form below and we can get started designing your complimentary itinerary today.