Ten Day Spain Tour Itinerary
Best of Spain 10 Day Itinerary
This exciting ten day Spain itinerary has been prepared to help you discover highlights across the 3 main regions of the country, Barcelona in Catalonia, Madrid in central Spain, and Sevilla & Granada in Andalucia.
Our local tour planning specialists would love to discuss tailoring any aspect of this itinerary to suit your tastes, so if you are planning a 10 day vacation in Spain, get in touch with our team for your tailored custom tour itinerary.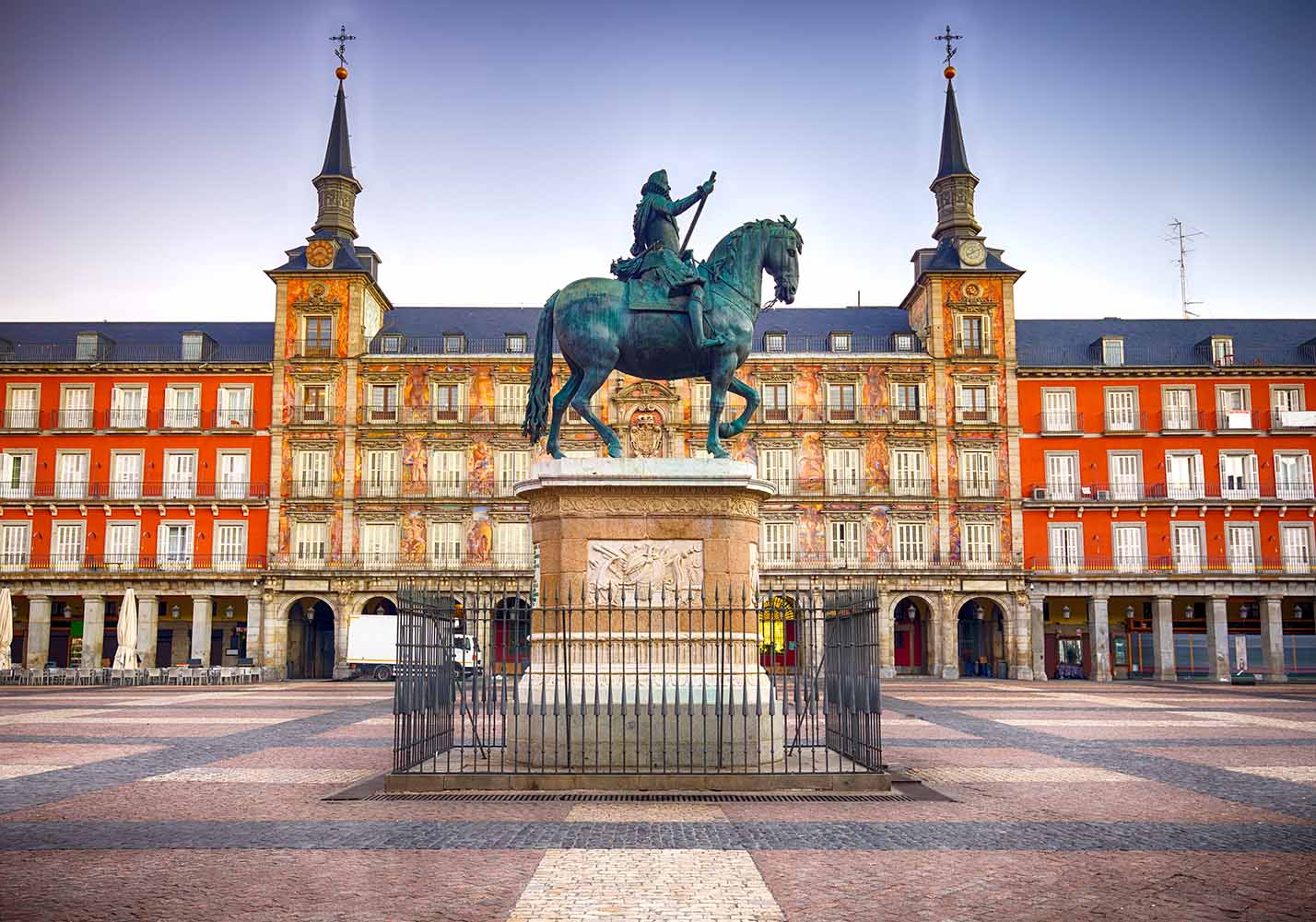 Welcome to Spain! 
Although international guests can fly into the country from other major cities such as Barcelona and Seville, our itinerary assumes you will fly directly to the Capital, Madrid.
We would suggest taking advantage of your first night and acquainting yourself with the layout of the city on a private walking tour. Here your guide will discuss the centuries of history, classical architecture, and historical figures that played such prominent roles throughout the history of Madrid as you walk the grounds of Plaza Mayor, Retro park & gardens, Plaza de Santa Ana, and more.
To conclude your first night in Madrid, our team would be happy to reserve a table at one of the city's Michelin-starred restaurants or Opera spectaculars for you.
Day 2: Guided Madrid Tour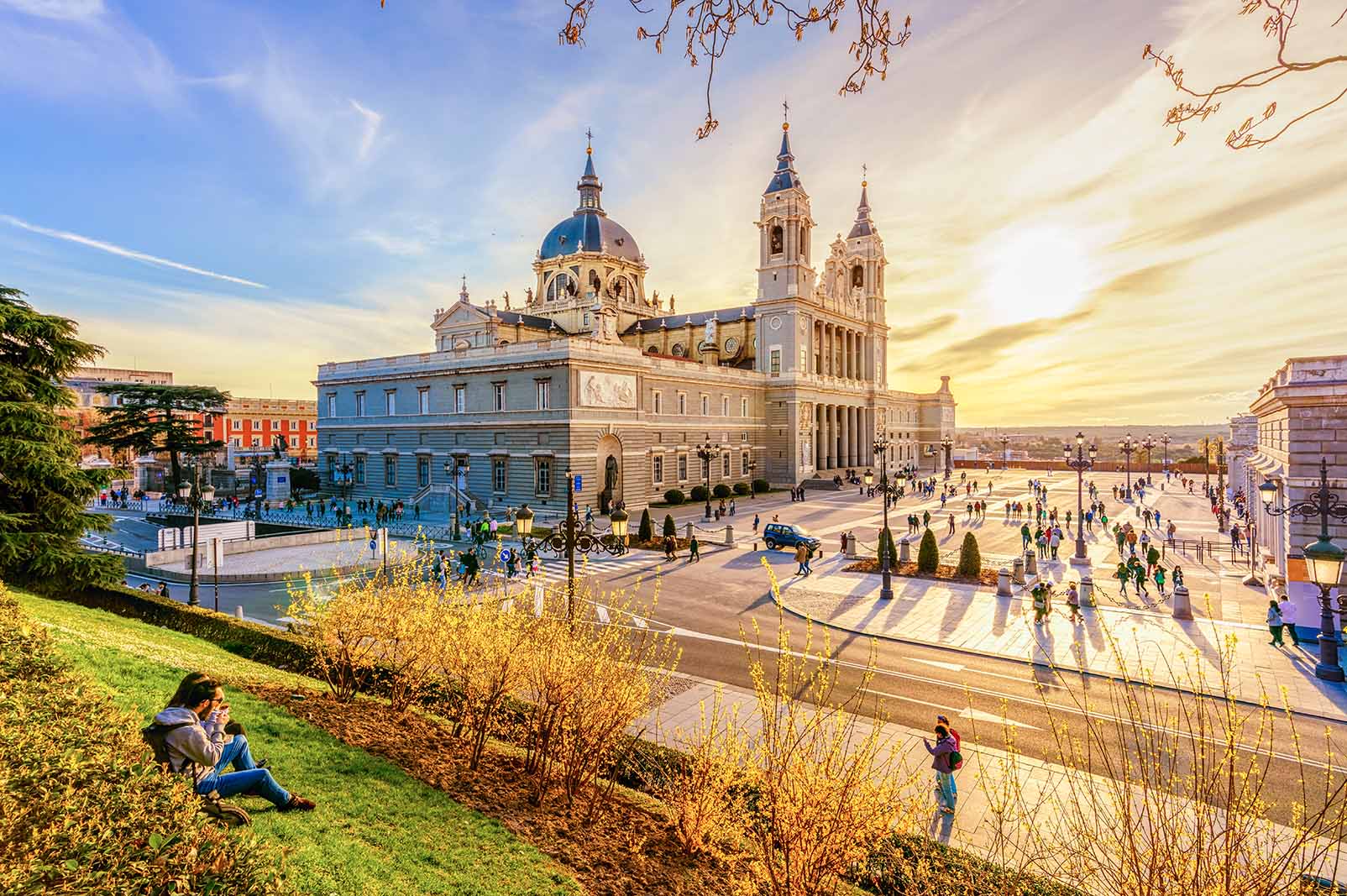 We've created an itinerary for our clients who want to visit some of Madrid's most iconic sites, including the Prado and Reina Sofia museums, beautiful Plaza de Oriente, historic city squares and cobbled streets, and the Royal Palace among others.
Highlights on your guided tour of Madrid include:
Skip the line guided tour of Prado Museum

Private Tour of the Royal Palace of Madrid

San Miguel Market

Almudena Cathedral


Fantastic: Safe, reliable and reasonable cost. We just returned from our 3 week trip to Italy facilitated by Travel By Luxe. Extremely pleased with the quality of service. If you are just trying to get a general feel for our experience, then the summary section should suffice. If you however are seriously looking into some travel agency choices and are trying to make a decision on which company to go with, then I suggest to spend some time reading the more detail feedback. The services Travel By Luxe provided were tailored to our need, following several video and voice meetings. Our requirements ranged from point to point transportation, guided private tours of different locations in towns and islands of choice, Private boat tours and private guides. In summary, the most important aspects of a pleasant vacation were addressed. During our entire 3 week trip we felt safe, welcomed, not pressured for time and at a very reasonable cost. I have already recommended Travel by Luxe to our friends and family. I wont hesitate using them for our future trips to Europe.
Day 3: Private Toledo Excursion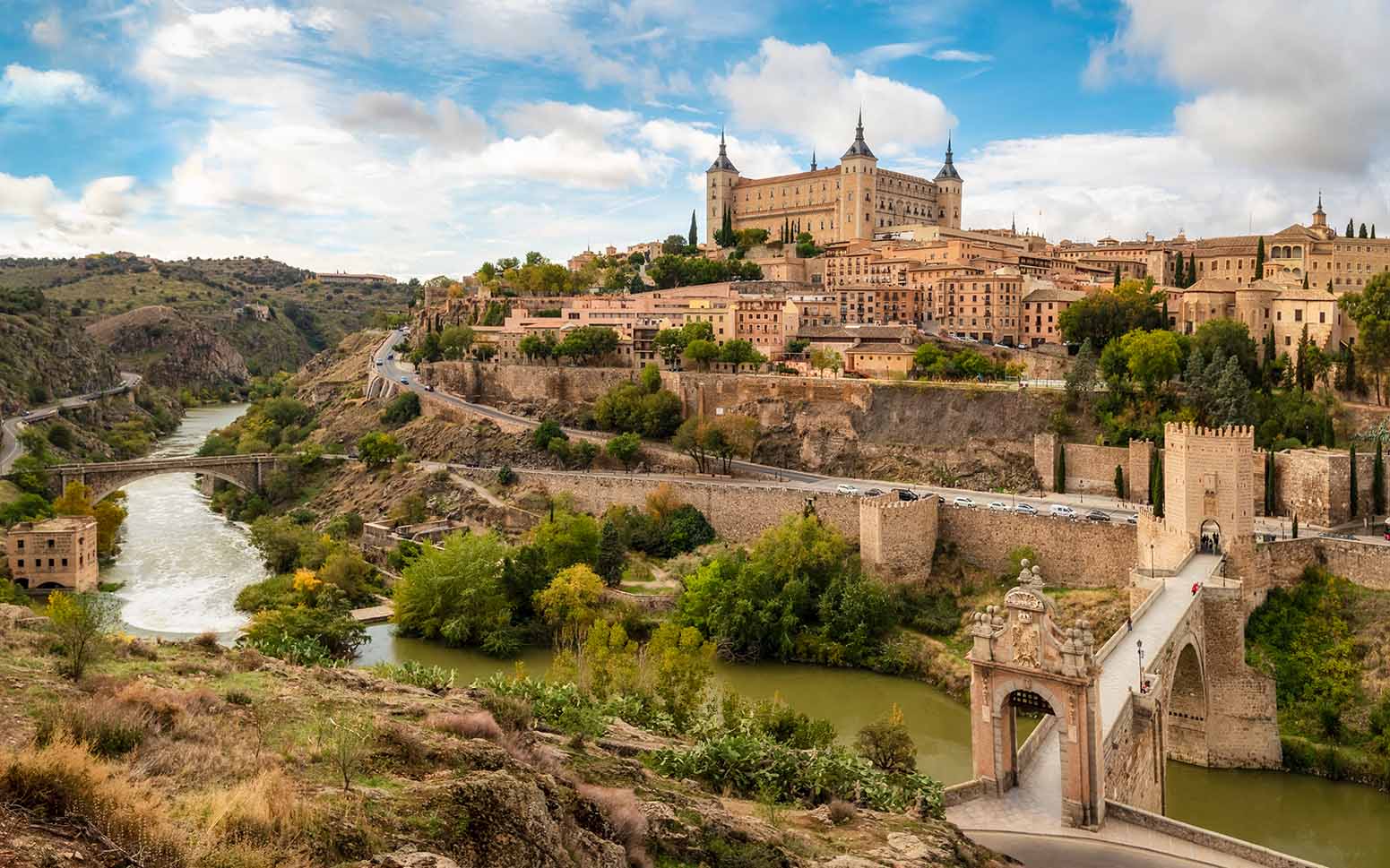 This morning you can choose to enjoy a driver-guided trip to Toledo in one of our luxury air-conditioned vehicles, or we can reserve high-speed train (journey time approx 30 mins) tickets for you.
Toledo was once the capital of Spain. It earned its nickname as the "Ciudad de tres culturas" the city of three cultures thanks to the influence of its successive Moorish, Jewish and Christian dynasties.
Its historic quarter –a UNESCO World Heritage Site– still preserves its original medieval layout, making it a fascinating place to visit. On tour through its narrow, winding streets you will discover a series of incredible buildings, still very much alive both inside and out.
Guided tour of Toledo highlights:
Cathedral of Saint Mary of Toledo

Toledo Alcazar

Monasterio de San Juan de los Reyes


Day 4: Transfer Madrid to Seville
Day 5: Seville Highlights Tour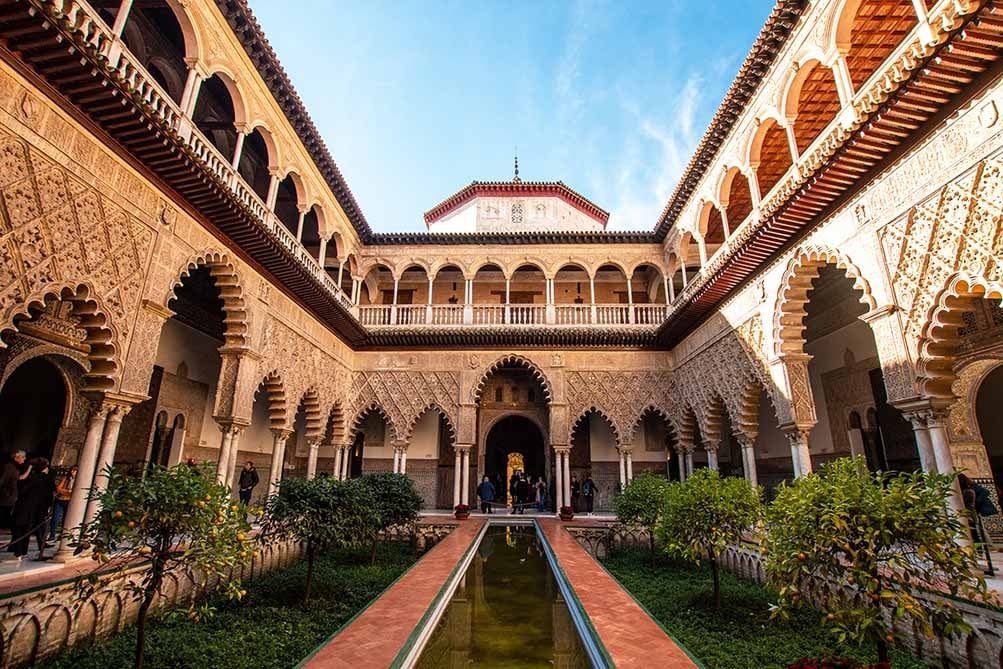 Sevilla is famous for its passion for Flamenco music and dancing, the smell of orange trees that grow throughout the city, fantastic gastronomy, tapas culture, rich and full wines, and a particular sense of humor unique to the locals called "Cachondeo". 
On your specialist tour of Seville, your guide will take you to visit:
Royal Alcazar of Seville: Constructed for the Christian King Peter of Castille in 1248 on the site of the Abbadid Muslim alcazar the current Palace showcases strong influences of both cultures.

Plaza De Espana: The largest Gothic Cathedral in Spain

Cathedral of Seville: Also containing The Tomb of Christopher Columbus

La Giralda Bell Tower: Enjoy views across the city from the top of the tower

Flamenco Dance Museum


Excellent! As a seasoned traveler and rather picky customer, I had some concern booking a tour through an agency. Working with both "Irene's" I must say - don't second guess using this company! I am excited about booking my next tour with them. My hope is that they continue with this level of service, it will definitely keep them in the forefront of this industry! Thanks ladies!!
Day 6: Seville to Malaga Transfer and Malaga City Tour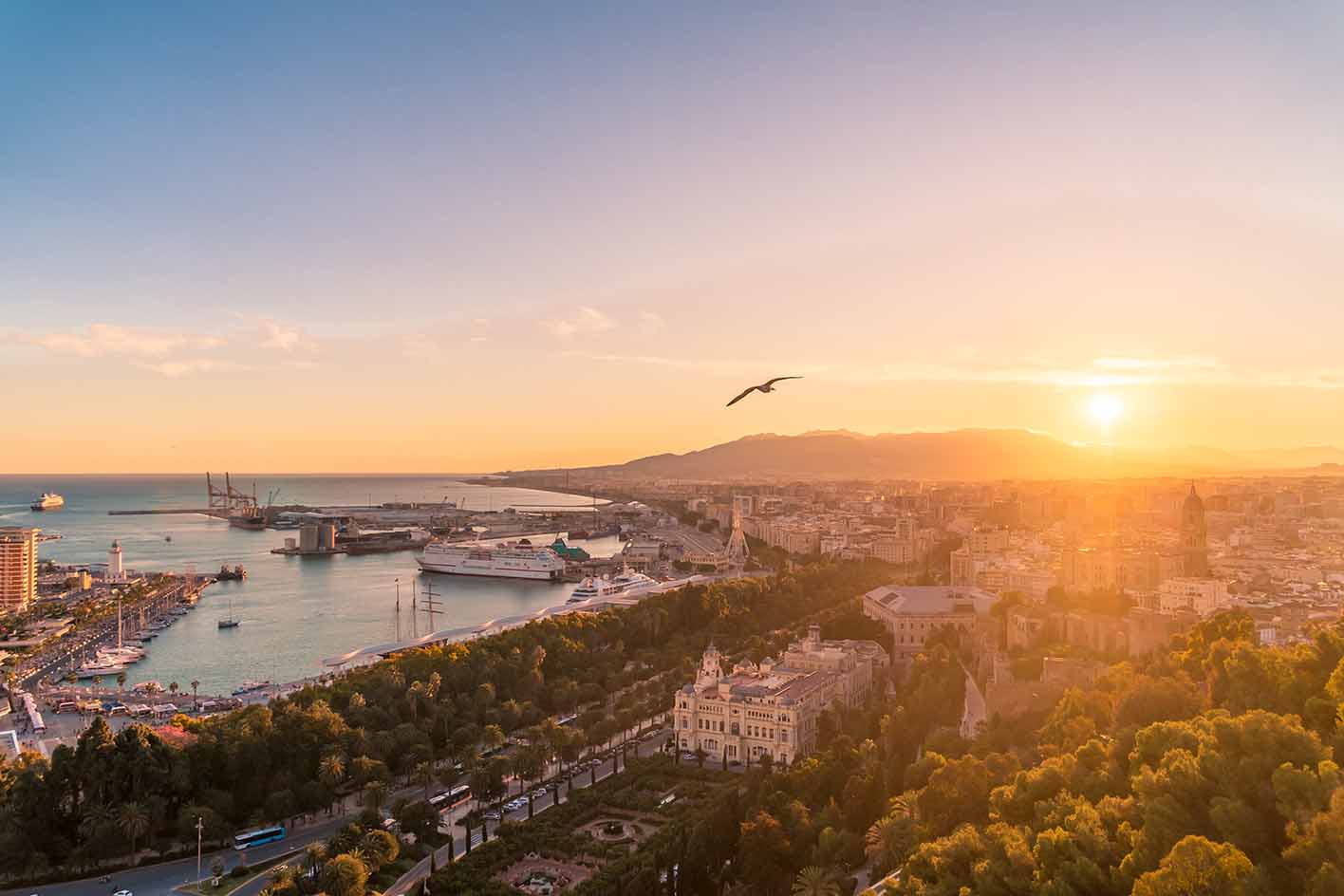 Spending the afternoon and evening in Malaga is the perfect way to relax and unwind before you continue with your busy schedule on this ten day best of Spain itinerary.
To relax after making the transfer from Seville, we suggest that you take a stroll along the waterfront at one of Malaga's sandy beaches. Enjoy the harbor while sipping on a sangria from a classically Malaga-style bar. For your evening meal, we would suggest some traditional fare at  Cortijo de Pepe, or for something caught fresh in the harbor that day you can make your way to Maricuchu restaurant to sample the seafood.
Day 7: Granada and Alhambra with Private Driver and Guide
There are several great sights to see in Granada including the Alcazar, Nazarín palaces, the palace of Charles V, and the Generalife gardens. All with a wonderful view of the small town of Granada down below.
Must see Granada Locations:
The Alhambra Palace: The most famous icon of Islamic architecture in Spain, this magnificent palace combines its Moorish origins with Spanish Renaissance Architecture. Allow your guide to bring to life the centuries of history, wars, and famous historic characters as you explore the complex together
The Royal Monastery of St. Jerome: The first church to be built after the Christians conquered Granada in 1492
Museum of Fine Arts of Granada: Contained within the Palace of Charles V, the stunning architecture is just as exhilarating to gaze upon as the collections which feature work by Juan Sanchez Cotan, Alonso Cano, Mariano Fortuny, and many more.
Plaza de Toros de Granada: Classic Bullring venue in Neo-Mudéjar style also used to host music events
Day 8: Transfer from Granada to Barcelona
On day 8 you will take the fast train from Malaga to Seville and take your place on the short 1hr 40minute flight to the Catalan capital Barcelona!
Recommend them highly! These folks are very professional, and flexible in creating a custom tours, and handling last-minute changes. The guides were knowledgeable and friendly. Recommend them highly!
Day 9: Guided Tour of Barcelona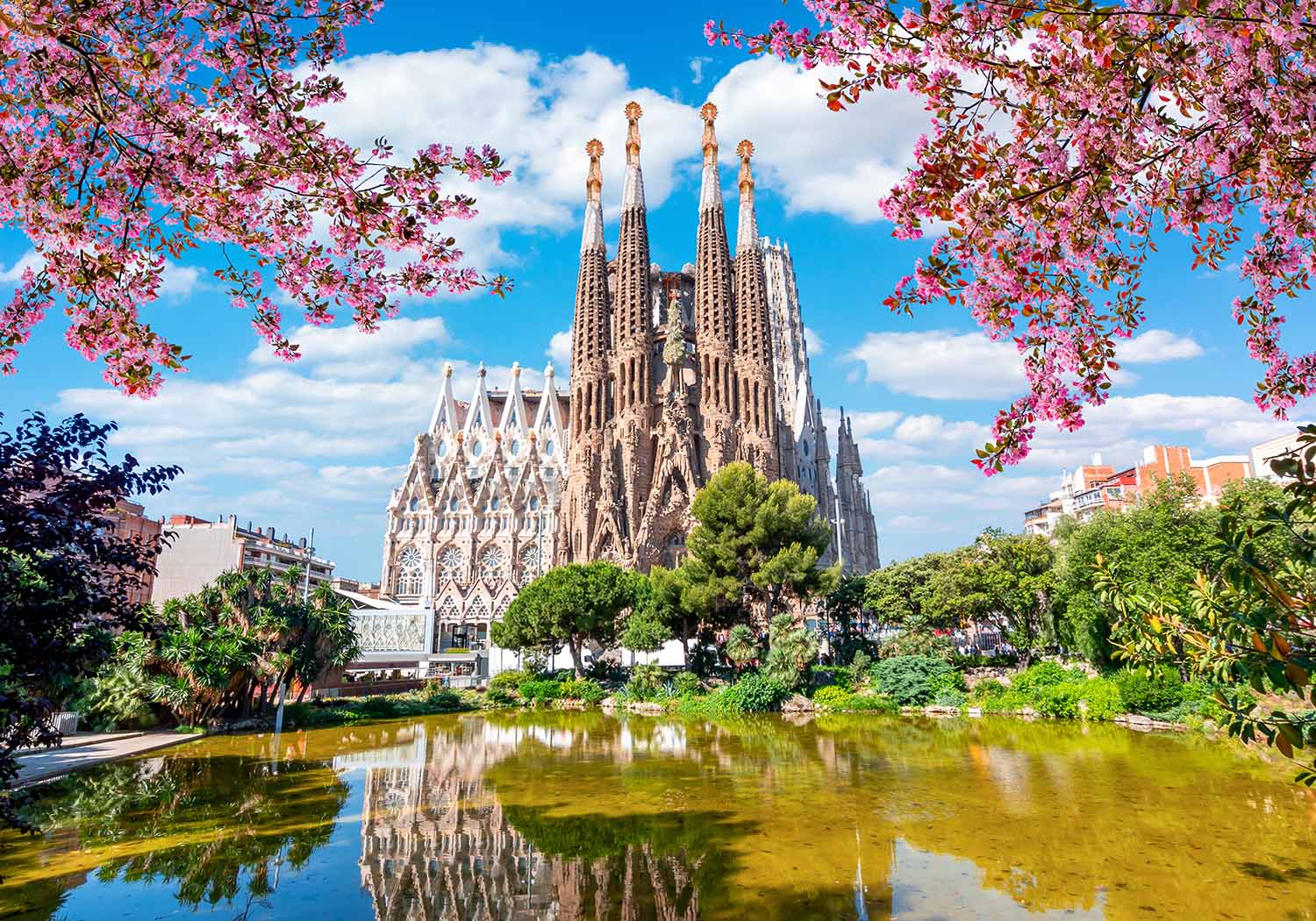 Barcelona is a dynamic city known for its eclectic designs, regional pride, and world-class gastronomy. 
Private tour experiences include:
Gaudi Architecture tour: Sagrada Familia, Casa Mila, Casa Batllo, & Parc Guel

Jewish Quarter

Barrio Gotico old town.

La Rambla District

Cathedral of Barcelona
Your last evening in the city, and the final night of your 10 day Spain itinerary should be spent sampling some of Barcelona's famous gastronomy. Our team will consult with you beforehand to understand any dietary requirements and cuisine preferences to reserve a 5-star dining experience for you.
Day 10: Transfer To The Airport For Your Flight Home
Get a Custom Tailored 10 Day Spain Itinerary
The 10 day itinerary outlined below is an excellent introduction to Spain, However, at Spain by Luxe we endeavor to provide our guests with Spain vacations that are exactly tailored to their tastes.
We would love to get to know you and understand exactly what experiences would thrill and delight you across the regions of Spain. We will then hand-craft a complimentary custom itinerary for your chosen dates and deliver it to your email inbox.
Rated 5-Star on Google & TripAdvisor
Use this company! An excellent experience! As a seasoned traveler and very detailed oriented customer, working with both Irene's was a joy and in the end produced a wonderful experience. Their personal touch on every detail and their communication was extraordinary.
Recommend them highly! These folks are very professional, and flexible in creating a custom tours, and handling last-minute changes. The guides were knowledgeable and friendly. Recommend them highly!
A Flawless Trip! Travel by Luxe assisted us in planning an excellent trip to Genoa and the Italian Riviera including Cinque Terre. The drivers they provided were courteous, efficient, safe and their vehicles were immaculate and comfortable.
Hands down the best travel company! Every detail was taken care of! All questions were answered. Every guide was knowledgeable, flexible, and kind! In a situation when travel can be stressful, every individual was fantastic.
A Great Experience! We just returned from a trip that was organized through Travel by Luxe. It was one of the best trips we ever took and it was organized brilliantly. A special thank you to Francesca, a great experience and highly recommend.
Amazing Italy Awesome trip! Graziano arranged everything perfectly and was very patient with our planning process and changes. Private tours and transfer worth the extra $$$. Will use again.
Qualified Guides.
Certified Excellence.
Explore More Luxe Private Tours in Spain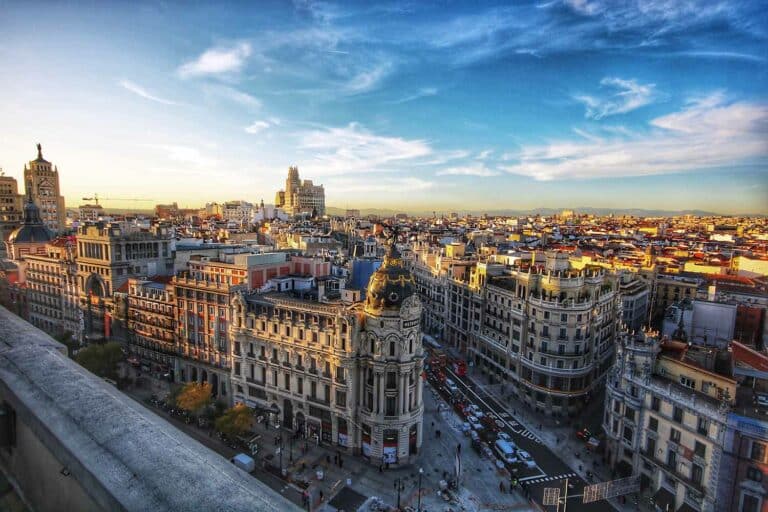 Experience the best of Madrid through our private guided tour with Skip-the-line access and uncover the classic Madrileño style!
Most popular tour destinations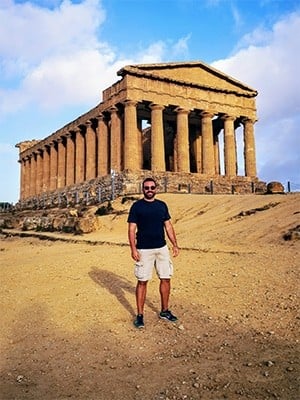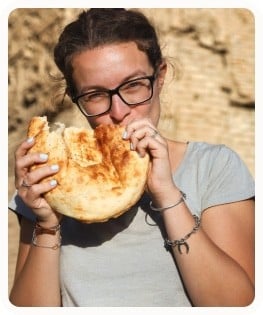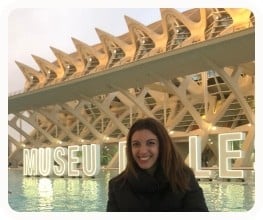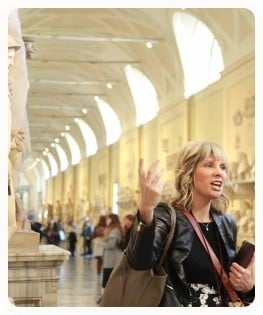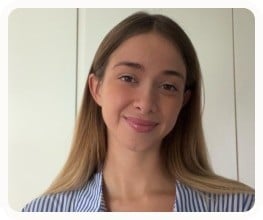 Our ethos is centered around creating the ultimate vacation experience for our guests, that is why we have specialist tour planners across Europe ready to provide you with the low down on the best times to arrive, local specialties and events, and armed with a Rolodex of the finest English speaking private guides in the country.
Get in touch with your local expert today by completing the contact form below and they will get started tailoring any of our tour experiences exactly to your tastes and requirements… all on a completely complimentary basis!