7 Day Guided Tour of Rome and Campania
7 Days in Italy Itinerary
Day 1: Morning: Spanish Steps – Trevi Fountain – Temple of Hadrian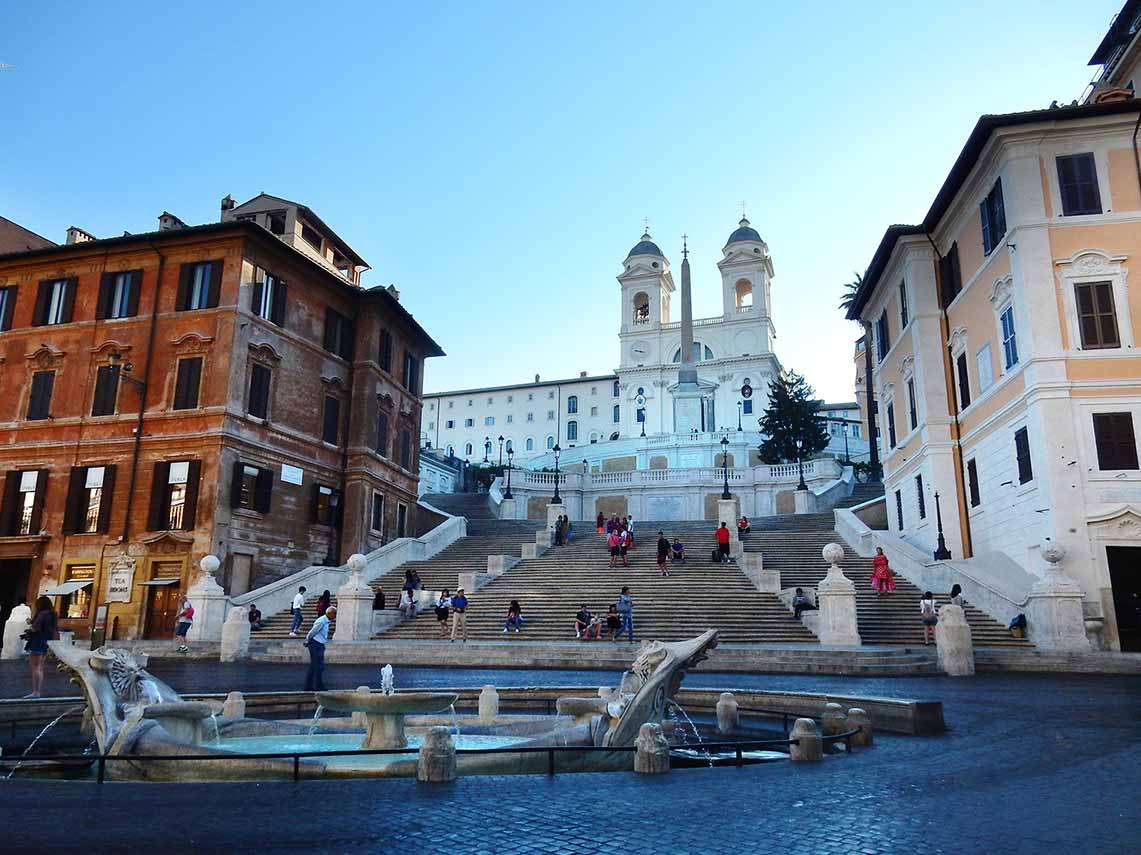 We start our day by exploring the magnificent streets & hidden secrets of Rome. 
We'll take the time to wander down the Spanish Steps, visit the street of the artists Via Margutta (where Gregory Peck lived in the Hollywood classic, Roman Holiday), and stop to drink fresh water straight from an ancient aqueduct from one of Rome's famous 'nasoni'. 
Enjoy a coffee at Rome's oldest coffee shop, Caffe' Greco, along the prestigious Via del Corso dating back to 1760 where the likes of Lord Byron, Percy Shelly, John Keates, and the infamous Casanova also enjoyed a good brew.
You will visit an ancient aqueduct entombed in one of Rome's most exclusive shopping centers, take the time to throw a coin in the Trevi Fountain and visit the little known liberty-style Galleria Sciarra just steps from the city's main shopping street Via del Corso (which was actually an ancient Roman street connecting the north of Italy to the Roman Forum via ancient Via Flaminia road. 
Further highlights will include seeing the Temple dedicated to the Divine Emperor Hadrian, a visit to the architectural marvel that is the Pantheon, and some detours to visit in situ artworks by Caravaggio and Raphael.
Day 1: Afternoon: Piazza Navona – Jewish Ghetto – Capitoline Hill & Museums – Colosseum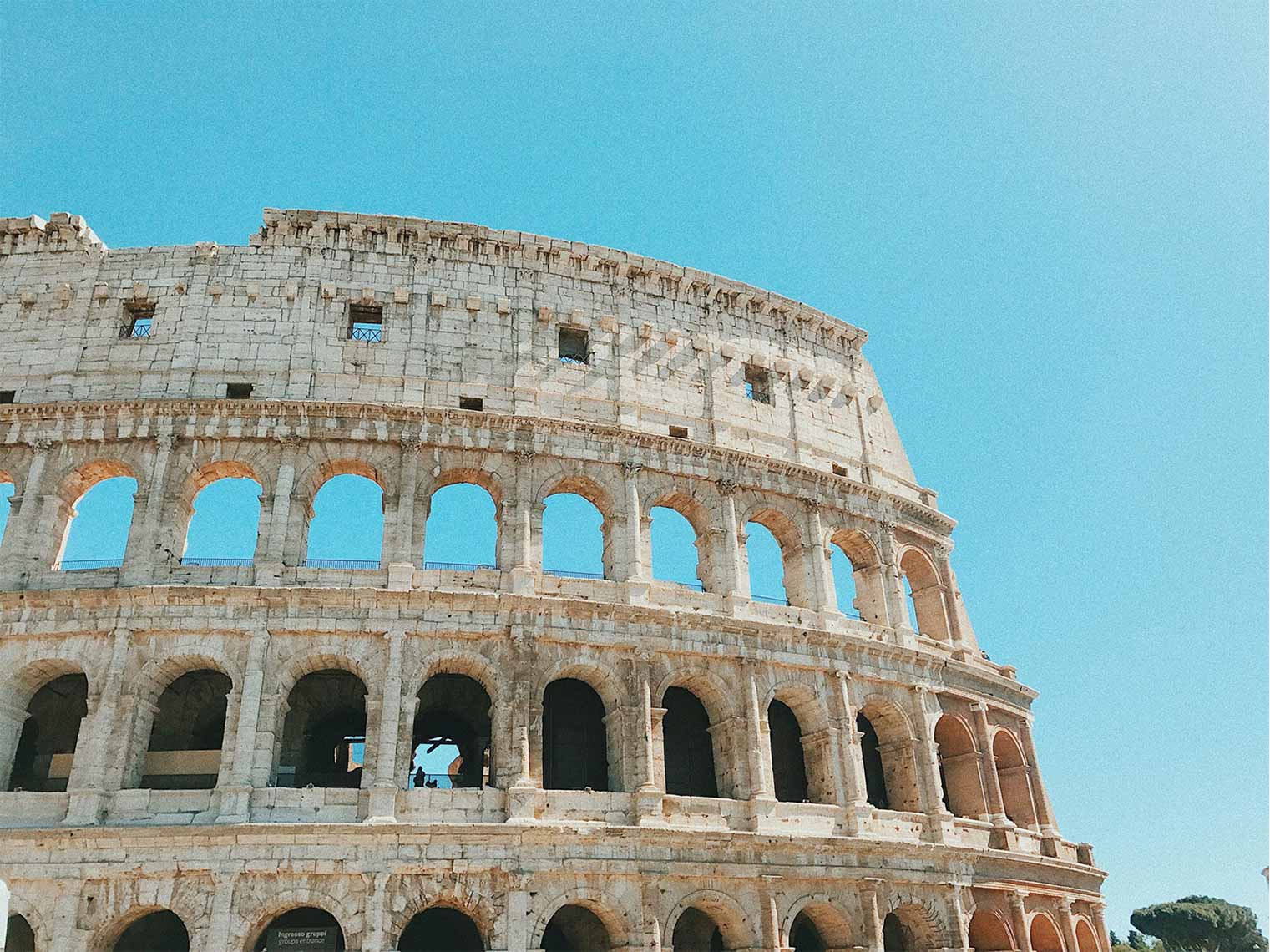 After lunch, your journey will continue to Piazza Navona, once the athletics stadium of Emperor Domitian, a visit to a market stall in Campo dei Fiori to try some olive oil and limoncello tastings before visiting the site of Julius Caesar's assassination, Largo Argentina.
For cat lovers, there is also a cat sanctuary in the ruins run by an Anglo-Italian charity so you can say hello to some furry felines. 
Following this, we will head over to the Jewish Ghetto.  
The Jewish people arrived in Rome in 161 BC and have lived in the city ever since. In fact, you could say that if you really want to meet a 'real' Roman, you need to meet a Jewish Roman! 
Formed in 1555 before finally ending in 1880, the Ghetto area is still home to many Roman Jews and some of the finest kosher restaurants of the city. You will also have the opportunity to sample one of Rome's greatest culinary delights: Jewish-style fried artichokes.
Just off this area you will wander past the ancient Portico d'Ottavia and get up close to the Theatre of Marcellus; an ancient theatre that was turned into a fortress in the middle ages and now houses a series of private apartments and offices.  
No trip to Rome is complete without a visit to the Capitoline Hill and the Capitoline Museums. The museum collection, the world's first public museum in the world, started in 1471 by Pope Sixtus IV, houses some of the most fabulous pieces of art in the world: from the statue of Marcus Aurelius and the famous Capitoline Wolf, through to works by Bernini & Caravaggio.
You will also be able to view the 5th century BC Temple of Jupiter and see one of the best views across the ancient Roman Forum. 
Following this, you will take a trip through time to visit the Colosseum, one of the new seven wonders of the world and of course the Gladiatorial battleground nearly two thousand years ago.
Your accommodation for the evening will be in Rome.
Day 2: Morning: Local Market Tour – Private Cooking Class – Food Tasting
Make sure you don't have a big breakfast as today you're going to be cooking & eating. 
Your day will start off with a visit to one of Rome's most local markets, the Mercato Trionfale in the Vatican district. You'll be met by your private chef who will guide you around the market, meeting local stallholders and teaching you all about Roman culinary traditions.
You will purchase the fresh ingredients ready to make your very own, authentic Roman lunch!  
You will enjoy a short walk to your private kitchen through the Prati district; here you will learn all about modern Italian history and also feel what it's like to be out of the city center and in a place where local Romans live, work & play.
Your kitchen will be in a tiny 'house' in the middle of a local Roman apartment complex dating to the end of the 1800s. Often these structures were used as 'schools' for the children who lived in the apartment complex. Your chef will open a bottle of prosecco to get warmed up and away you go!
You will learn how to make fresh, homemade pasta; followed by the main dish and a dessert (Tiramisu' anyone)? 
For the foodies out there, this may very well be the culinary highlight of your trip!
Day 2: Evening: Exclusive Private Tour of the Vatican Museums & The Sistine Chapel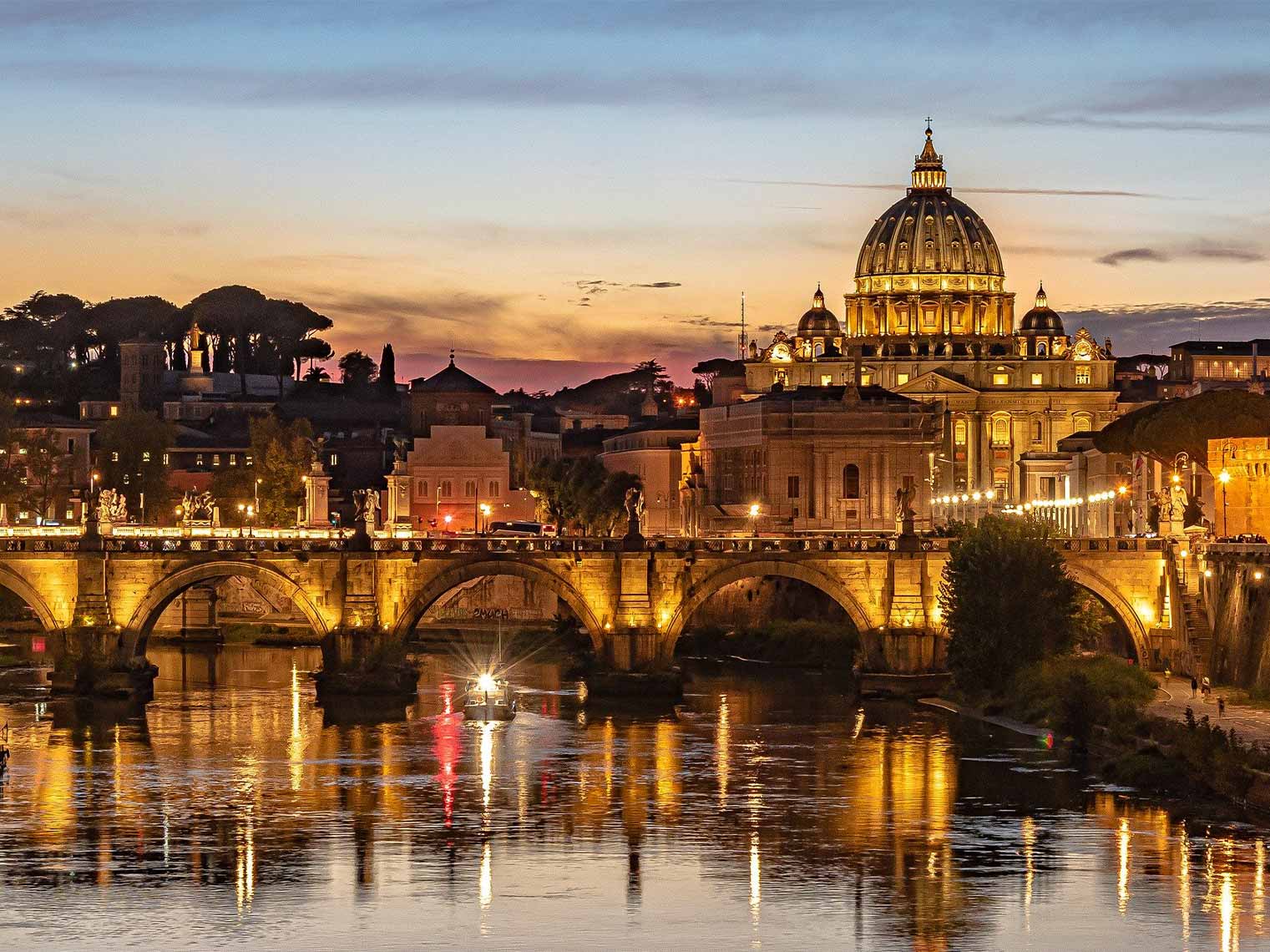 Today you will experience what very few people will ever have the opportunity to experience: a completely private opening of the Vatican Museums and the Sistine Chapel.
After being picked up by your private guide & your chauffeur you will be whisked away to the Vatican Museums' entrance where the big, bronze doors will be opened only for you. With your private guide and Vatican custodian to accompany you, you will view some of the key pieces of the collection including the Gallery of the Maps, the Gallery of the Candelabra, & the Gallery of the Tapestries before being alone in what is considered by many art historians to be the pinnacle of Raphael's work: the so-called Raphael Rooms. 
Commissioned by Pope Julius II (the warrior Pope – there are a few stories there!), you will view the four rooms attributed to him (and to his school) including the Room of Constantine, the Room of Heliodorus, the Room of the Signature and Room of the Fire in the Borgo.
You will be able to get up close to the greatest masterpiece of all, the 'School of Athens'.
Sistine Chapel Private Tour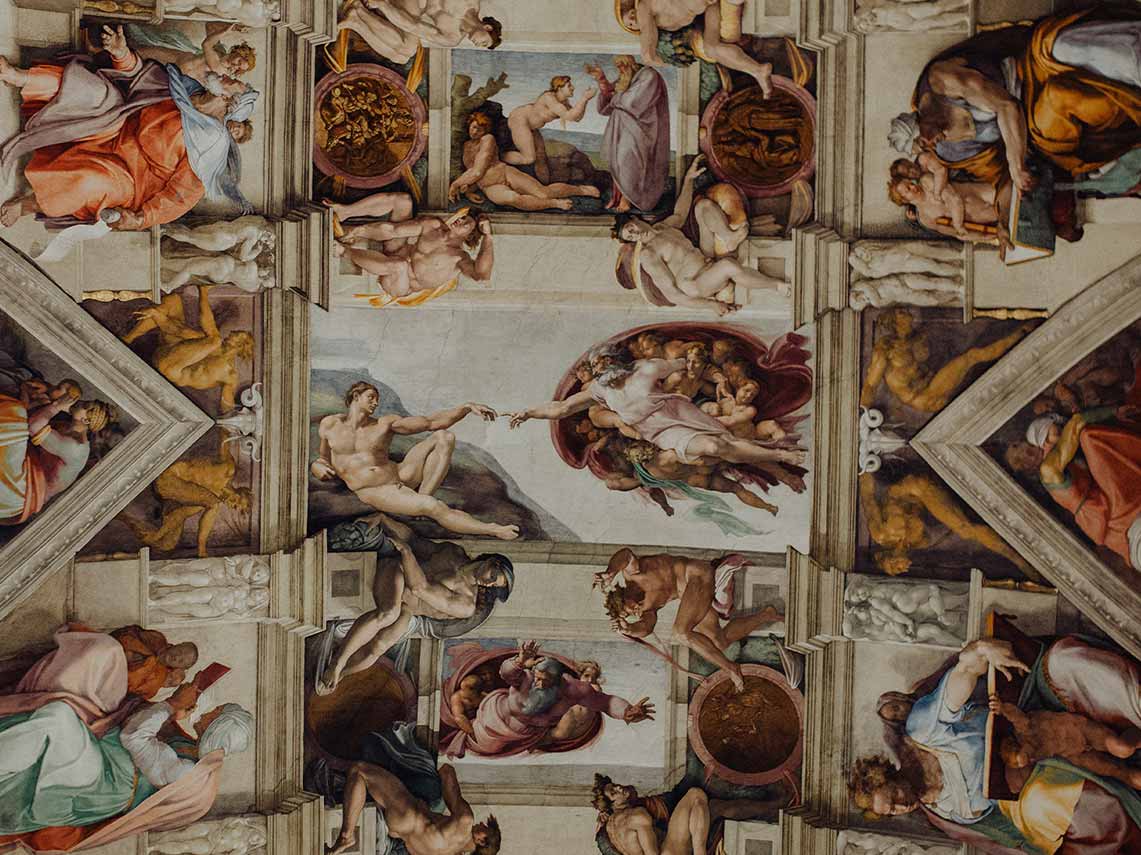 Following your Exclusive Vatican Museum Tour, you will head down the unassuming narrow staircase before you turn the corner, and there, in all its overwhelming glory, you will be inside the Sistine Chapel.
Commissioned by Pope Sixtus IV in the 15th century, the Sistine Chapel wasn't frescoed only by Michelangelo. You will see works by greats such as Botticelli, Perugino, Roselli, and more. But of course, the highlight is Michelangelo's ceiling – frescoed in less than 4 years between 1508 & 1512, you will see the Sistine Chapel as he saw it; in complete silence. 
His genius will overwhelm you as there will be no crowds to distract you, no umbrellas, no noise whatsoever. When you are ready, your private guide will explain the history and frescoes in detail (something which is not permitted during normal visits).  
You will see the 'Creation of Man' and learn about the theory that Michelangelo was actually trying to capture a human brain; you will learn all about the Last Judgement (and why a cardinal's face is painted into the character of Minos, the God of the Underworld).
But most of all, you will have the time to simply observe and let your senses be overwhelmed by one of the greatest artistic feats that have ever been accomplished by humankind.
After this, you will be whisked away to one of Rome's finest 5-star dining experiences overlooking the Colosseum.
Accommodation: Rome
Simply outstanding! We visited Italy in September & used Luxe for all our tours and we can honestly say, they were the best! Right from the start, communication was easy and professional. Amy and her guides were able to customize their tours to suit our interests! If you want bespoke tours, I wouldn't use anyone else. We would highly recommend Luxe & will definitely use them again when we next visit Italy!
Day 3: Transfer Rome To Campania – Royal Palace of Caserta – Sorrento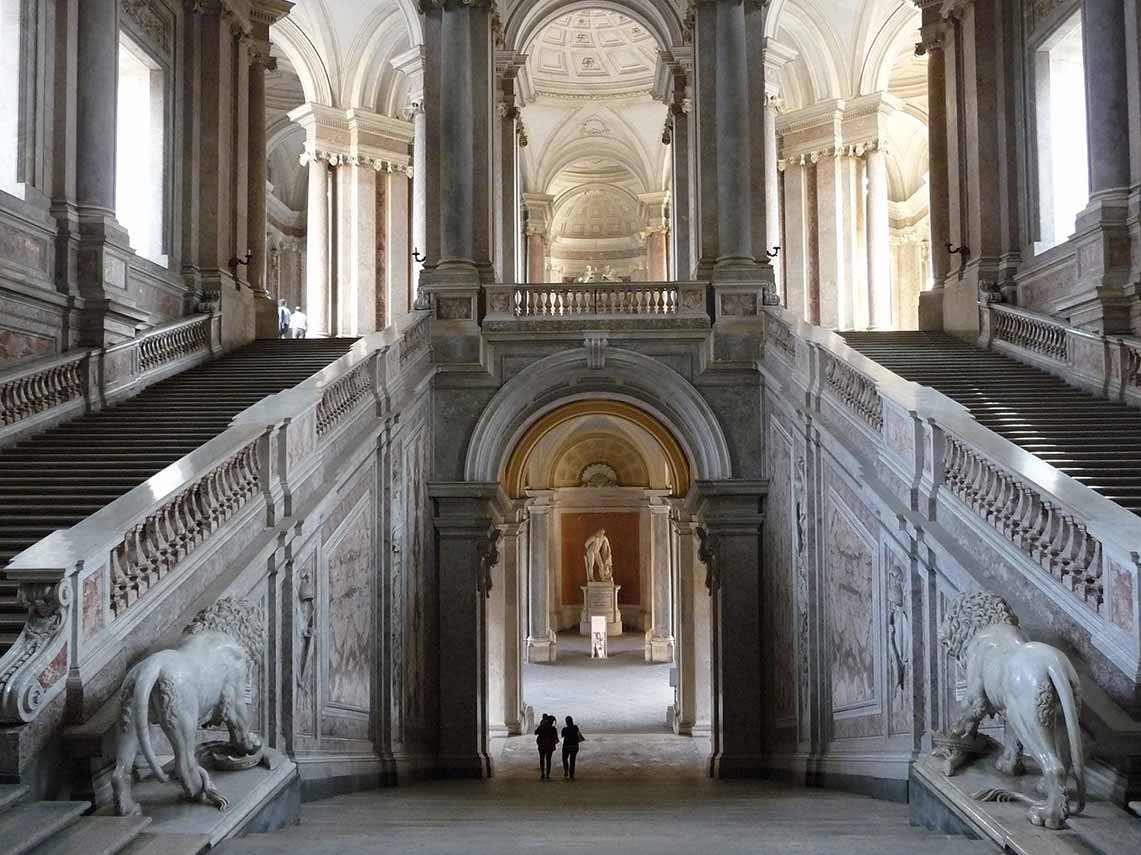 Today you're heading south into the region of Campania: famous for its capital, Naples, the original Neapolitan pizza, the Amalfi Coast & the island of Capri.  
Your first stop will be the magnificent Regia di Caserta where you will be met by your private guide. 
The UNESCO-listed Royal Palace of Caserta is a site that you will remember for years to come and is remarkably free from the madding crowds that a site of this caliber usually attracts.  
The largest palace to be built in Europe in the 18th century, the Royal Palace of Caserta is the largest royal residence in the world, spanning over 70 million cubic feet with one thousand and two hundred rooms! It's elegant Baroque and early Neoclassical design is truly amazing to see in person, not to mention the twenty-four state apartments, thirty-four staircases, and ornate interior lined with incredible frescoes and works of art.
You will arrive in Sorrento in the late afternoon in time for a traditional Italian aperitivo with your private guide before settling into your accommodation for the evening.
Day 4: Pompeii – Herculaneum – Mount Vesuvius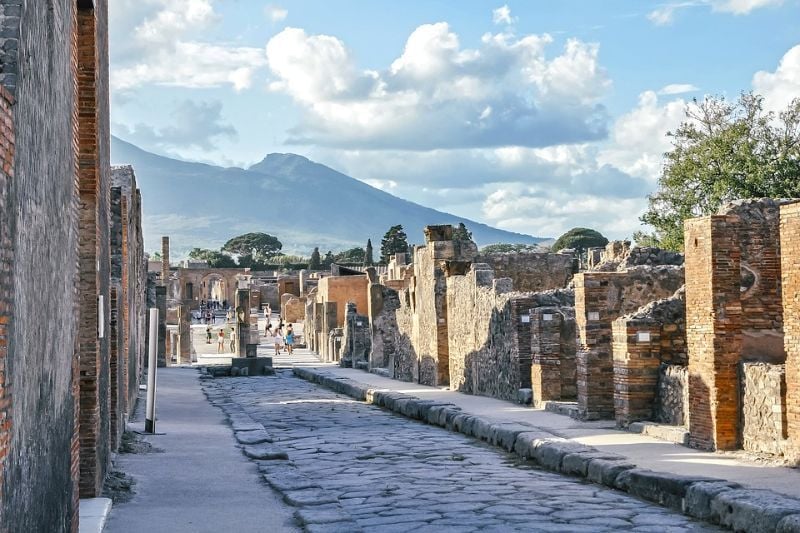 Today's journey will be all about the eruption of Mt Vesuvius in 79 AD where you will visit Pompeii, Herculaneum & Mt Vesuvius.
Pompeii of course is the city famous for being covered in ash and other debris when Mount Vesuvius erupted in 79AD. Your tour here will include the remarkably well preserved Roman Forum, the Roman baths, and ancient shops to give you the opportunity to understand what life was like for the locals of the period, along with a trip to what was once an ancient brothel for some more salacious tales!
Perhaps the most well-known and evocative site to visit in Pompeii is the casts of the bodies of citizens who were trapped under the flood of ash and dust on that fateful day.
Although the Herculaneum is not as well known as Pompeii, it is actually the better preserved of the two sites. Your guide here will take you to view houses with intact furniture and other items all in their original form from the era. At the Herculaneum, your guide will discuss the beautiful mosaics of the House of Neptune and Amphitrite, and many other interesting sites and sculptures with you.
Once you arrive at the car park for Mount Vesuvius, you will walk approximately 2kms to reach the top of the volcano, the so-called Gran Cono. Here you will have one of the best views across the Campania region.
Accommodation: Sorrento
10 day trip to Italy Planned a 10 day trip in Italy with Travel by Luxe. The experience did not disappoint. We had wonderful guides and terrific drivers. Initially spoke to Amy but then dealt with Marta in planning trip. Best parts of the trip included trip to Pisa and Lucca with Viola. Luxe arranged for tickets to climb the leaning tower which my son said was the highlight of the trip. In Lucca we took a leisurely bike ride on the walls of the city and had one of our best lunches at restaurant Viola took us to. Also had Viola for a tour of Florence. She was very adaptive to our family that included two teenagers and made sure to include activities that kept their attention. Also great experience with Kylie in Rome who took us on a fantastic food tour. Finally, perhaps a bit off the beaten path but did a tour of a prosciutto factory near Parma and then had lunch cooked by our guide, Stefani, that our boys really enjoyed. Would also recommend the bike tour of Appian Way with Glenn- would suggest the e-bikes but we did with regular bikes and didn't feel it was too difficult. Marta was also very responsive to our questions while we were in Italy. Our hotel in Rome (Rome Life), in Venice (Sina Centurion Palace) and in Modena (Best Western) were all terrific. Wonderful trip which I would not have been able to plan without Luxe.
Day 5: Day Tour of The Amalfi Coast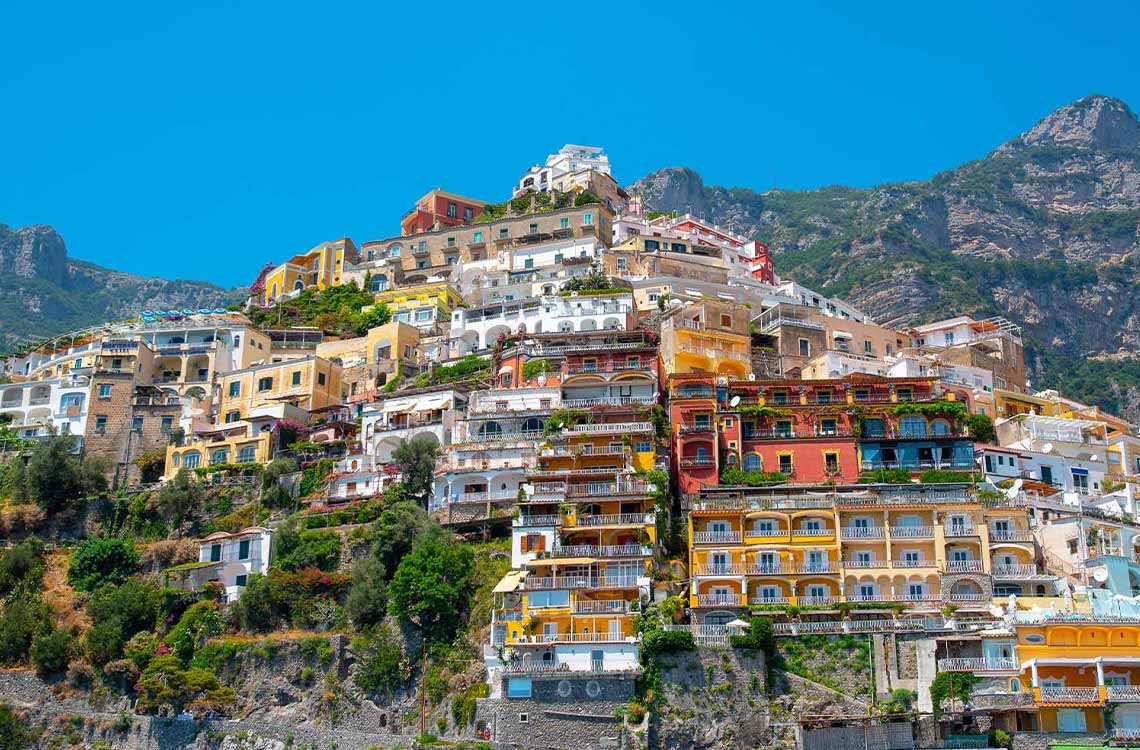 Today you will be picked up by your private guide & driver for the day tour of a lifetime: the Amalfi Coast. 
There are so many beautiful villages to visit including Positano, Amalfi, Praiano, and Ravello – all with their own unique character and flavor. 
In Positano, you will walk down the beautiful walkways surrounded by the color of local shops before dining by the seaside. Visit the church of Santa Maria Assunta to see the famous Black Madonna.  
In Amalfi, you will visit the magnificent Duomo and also stop for a limoncello tasting. 
In Praiano, you will experience a true, local fishing village.  
Finally, in Ravello, you can visit the picturesque Villa Ciambrone with one of the most spectacular views over the Amalfi Coast or indeed spend some more time and visit the historic Villa Rufolo. 
Accommodation: Sorrento
Day 6: Full-Day Yacht Tour To Capri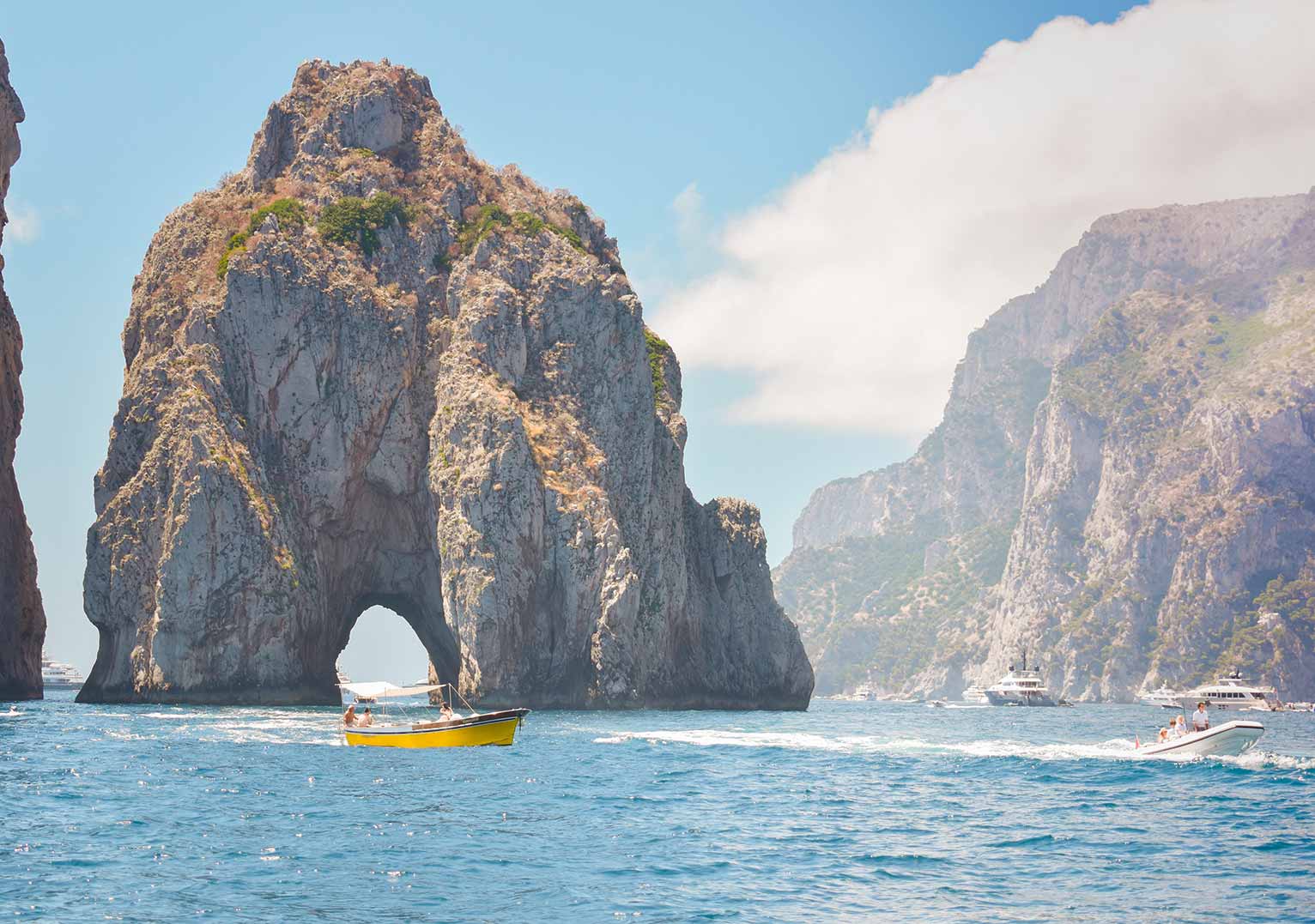 Be picked up at the Sorrento Marina by your private skipper and yacht and get ready to relax and enjoy one of the most magical places on earth: the island of Capri. 
Given that you will have the boat and the skipper's full services for the day, you can choose how you want to spend your boat tour. Whether you want to enjoy swimming in the crystal blue waters or visit the hidden grottos that surround the island, making a stop at either the famous Blue Grotto, the White Grotto, or the Green Grotto. 
Your experienced skipper will make it happen.
Accommodation: Sorrento
Trip to Italy We just returned from a trip that was organized through Travel by Luxe. It was one of the best trips we ever took and it was organized brilliantly. A special thank you to Francesca, she not only helped plan the itinerary, but was available throughout the trip to assist and make any tweaks and adjustments. Overall, a great experience and highly recommend.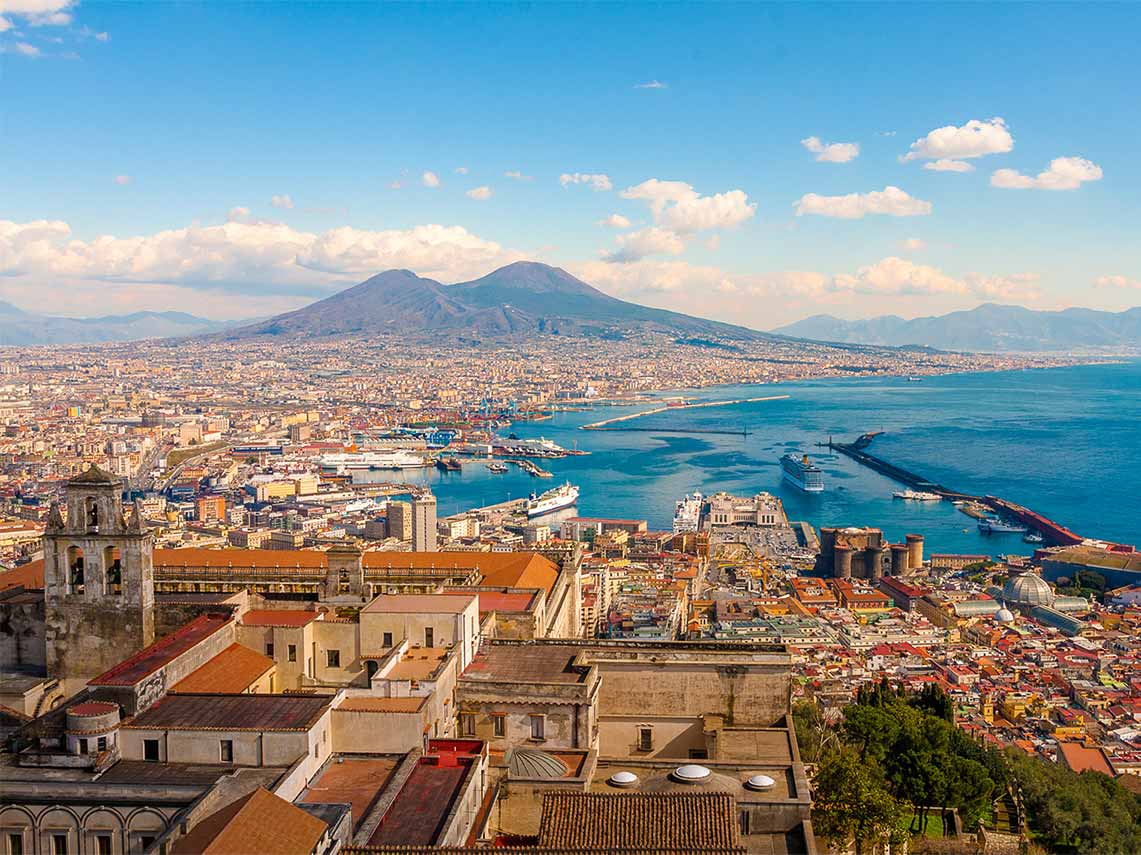 No trip to Campania is complete without a visit to its gritty, authentic, historic capital, Naples. Founded by the Greeks in the 7th century BC it's a whirlwind of sites, sounds, aromas, and colors.  
Your private local guide will show you their beloved hometown with the passion that only a true Neapolitan can provide.
You'll start the day with a walk around the historic center including the Spanish Quarter, a visit to the magnificent Chapel of San Severo to visit the Veiled Christ, and a wander down San Gregorio Armeno, famous for its nativity scene production.  
You may also wish to explore Naples' fascinating underground sites. 
This tour will also be mixed in with lots of food tastings: from a true Neapolitan coffee and 'sfogliatella' or 'baba' for breakfast through to its vast array of street food offerings you will be tasting what Naples has to offer. 
Lunch: Of course no trip to Naples is complete without a traditional Neapolitan pizza. You will be taken to the waterside to experience some of the best pizza the city has to offer.
In the afternoon you will visit the beautiful Museo Capodimonte, nestled amongst acres of parkland, this Bourbon palace house works by artists such as Titian and Caravaggio. If you're lucky, you'll also see theatre performers walking the halls, bringing the magic of the space to life. 
For theatre lovers, Naples is the place to be. 
Home to the 'Pulcinella', theatre is part of every Neapolitan's identity. We can also arrange tickets to a performance in Naples' world-renowned "Teatro di San Carlo" right near the landmark Piazza del Plebiscito & Galleria Umberto I.
Receive Your Complimentary Custom Tour Itinerary
We are passionate about sharing our love of this country and taking our clients to not only to the world-famous and iconic locations but also showing them the authentic side of Italy and the many hidden treasures in each region. 
We understand that no two clients are the same, so whether you want to personalize one of our private tours, or have us design an itinerary from scratch for you, fill out our inquiry form below to get started:
Rated 5-Star on Google & TripAdvisor
Use this company! An excellent experience! As a seasoned traveler and very detailed oriented customer, working with both Irene's was a joy and in the end produced a wonderful experience. Their personal touch on every detail and their communication was extraordinary.
Recommend them highly! These folks are very professional, and flexible in creating a custom tours, and handling last-minute changes. The guides were knowledgeable and friendly. Recommend them highly!
A Flawless Trip! Travel by Luxe assisted us in planning an excellent trip to Genoa and the Italian Riviera including Cinque Terre. The drivers they provided were courteous, efficient, safe and their vehicles were immaculate and comfortable.
Hands down the best travel company! Every detail was taken care of! All questions were answered. Every guide was knowledgeable, flexible, and kind! In a situation when travel can be stressful, every individual was fantastic.
A Great Experience! We just returned from a trip that was organized through Travel by Luxe. It was one of the best trips we ever took and it was organized brilliantly. A special thank you to Francesca, a great experience and highly recommend.
Amazing Italy Awesome trip! Graziano arranged everything perfectly and was very patient with our planning process and changes. Private tours and transfer worth the extra $$$. Will use again.
Qualified Guides.
Certified Excellence.
Other Example Italy Tour Itineraries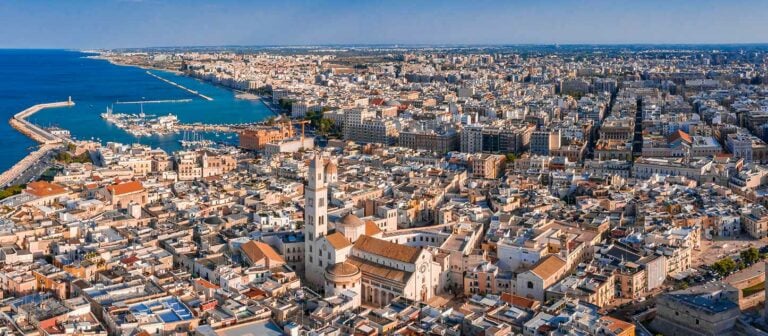 On our one-week Northern Puglia tour itinerary you will explore the region's beautiful beaches, charming towns, and delicious cuisine.
Most popular tour destinations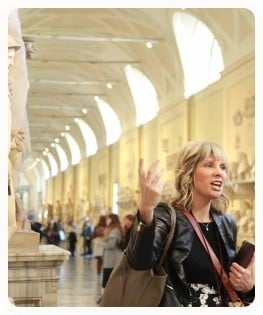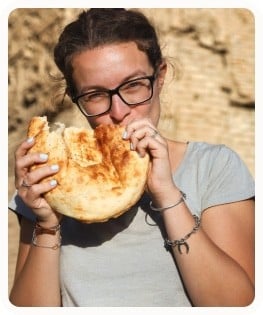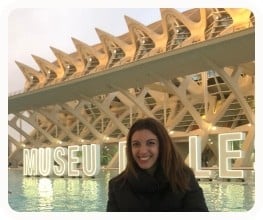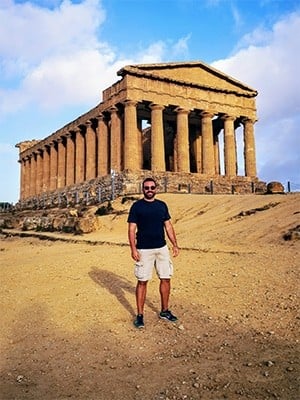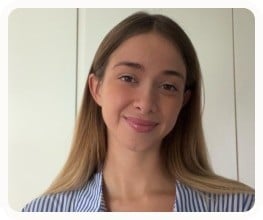 Local Italian Tour Planners
At Italy by Luxe, our team of specialist tour planners use their intimate knowledge of local specialties, festivals, and hidden gems to customize your itinerary with exclusive events or off-the-beaten-track experiences that other providers just cannot match, alongside ensuring you enjoy Italy's most famous and iconic monuments and attractions of course!
We love sharing our passion for Italy with our guests and can't wait to customize any of our Italian day tours for you to ensure you enjoy an absolutely perfect vacation in Italy. Contact us using the form below and we can get started designing your complimentary itinerary today.