Just a hop, skip, and jump (or Vespa ride) away is the UNESCO World Heritage Site of Val d'Orcia. "Val, short for valle" is the Italian word for valley, and this is one like no other- it is the definitive postcard of Tuscany and home to the world's luckiest sheep (their milk makes pecorino cheese), as well as the wine that was named the world's best in 2006 by Wine Spectator: Brunello di Montalcino.
This is a wine that turned up late to the party wearing Bordeaux's outfit, but somehow arguably wore it better.
Thanks again to its proximity to cult favorites Florence and Siena, the area of Val d'Orcia deserves a visit from any self-proclaimed wine lover, just as much or if not more than the Chianti wine region.
The Val d'Orcia Wine Region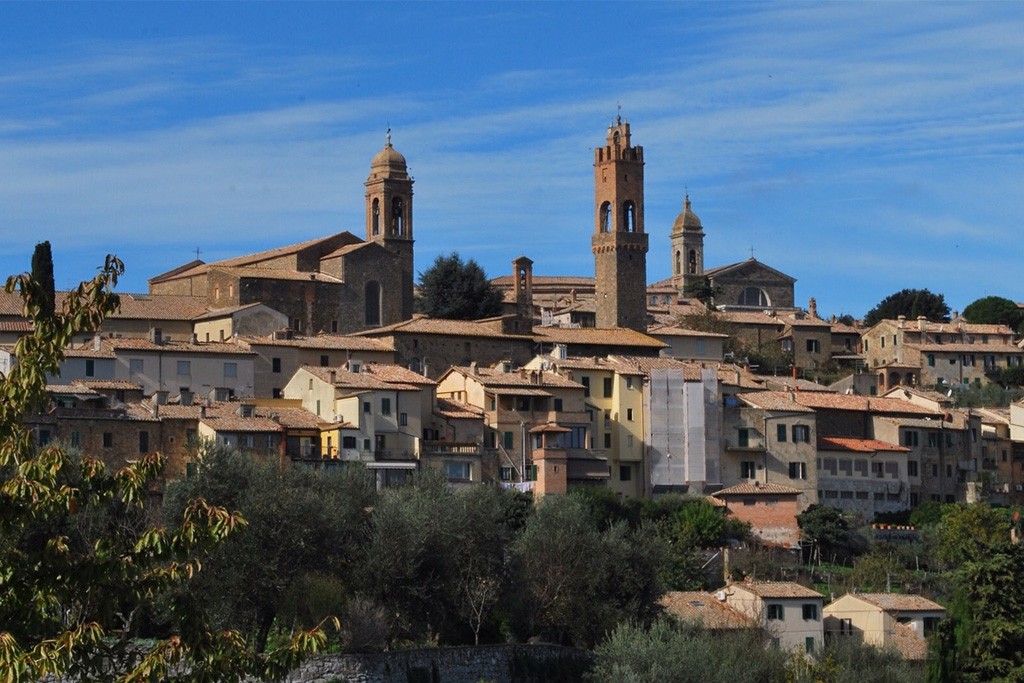 Val d'Orcia extends like a perfectly-placed green and gold silk blanket from Siena's southern hills to Monte Amiata (Mount Amiata), a lava dome, and is where you will snap photographs that look like postcards to make all your friends back home jealous.
You can also casually mention that the landscape can be seen in scenes from little B-roll movies like The English Patient and Gladiator. This valley is an excellent choice for a wine tour, even after a day spent perusing Chianti and a night sleeping off your Chianti Classico-induced headache. As a side note, avoid the dreaded red wine side effect in the first place by making sure to drink at least eight glasses of water throughout the day; tourists often worry about where to find bathrooms in Italy but here's a local secret: by law, every bar must have a toilet and there's a bar every few steps in even the smallest towns.
All you need to do is purchase something at the counter so a good strategy might be to grab a one Euro bottle of water and take a bathroom break at the same time!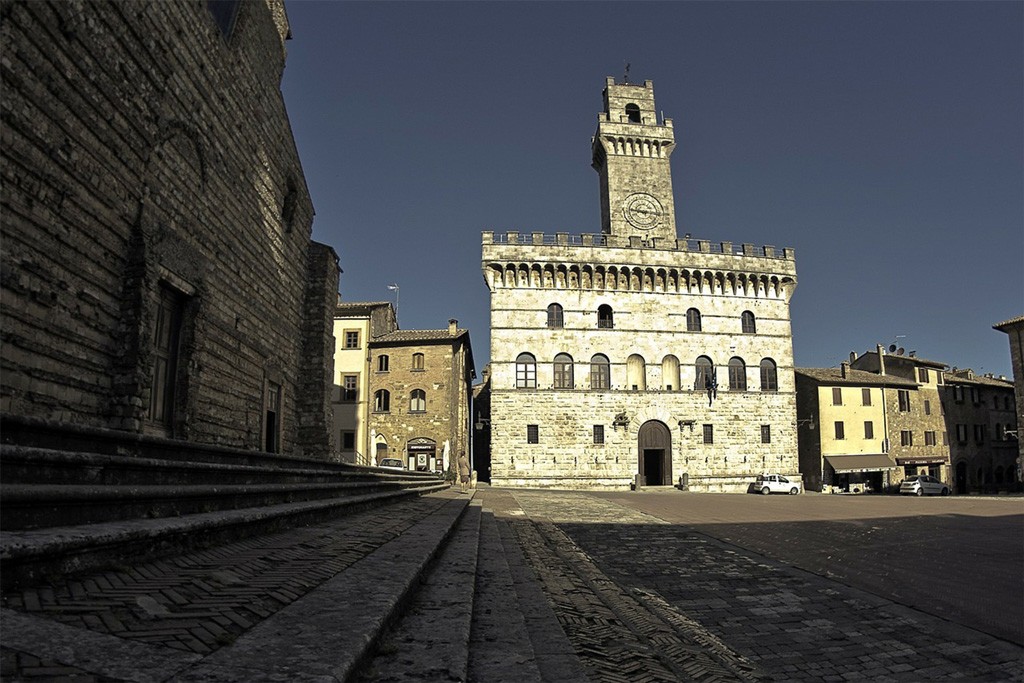 The Towns of Montalcino & Montepulciano
Wine-enthusiasts like myself and wine experts (unlike myself) will make a point to stop in what I like to refer to as the M&Ms, not the chocolate but so much better: Montalcino and Montepulciano.
The first is a quaint, smaller hilltop village equipped with a castle and of course, wine. There are two to note from this anonymous town: Rosso di Montalcino is the immature younger sibling to the award-winning Brunello di Montalcino. Again, we are talking about those mythic Sangiovese grapes, Brunello uses 100% of this variety and for a wine to carry the prestigious name, it must not be released earlier than five years after harvest and a full six years if it wants to be considered a Riserva.
In addition to these strict criteria, a true Brunello must also spend 2 years aging in barrels and a minimum of another four in its dark Bordeaux-style glass bottle. Instead, its everyday drinking version, Rosso di Montalcino, can be released after a mere 18 months, resulting in a fresher, fruitier and some say more versatile wine. It goes without saying that it certainly keeps your wallet contents more versatile.
As mentioned earlier, Montalcino is not widely known which actually lends to its allure. In fact, a certain Charles Thompson has been quoted as saying "Montalcino is not particularly famous, except for the goodness of its wines.".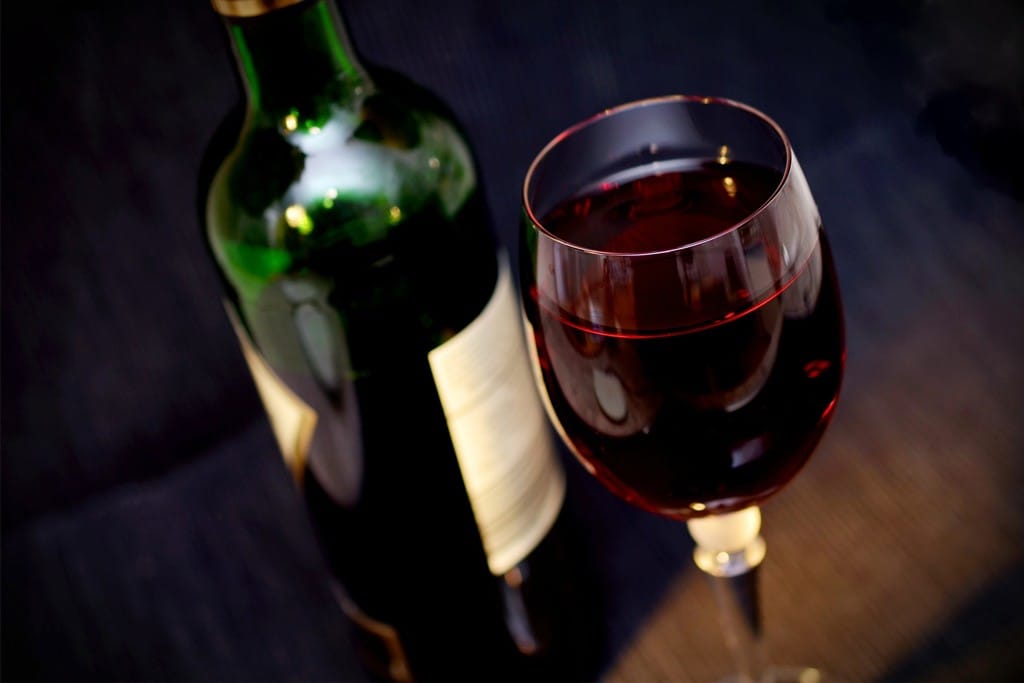 Moving on to the second M, Montepulciano is nearby but not to be confused with its neighbor. This town is probably more well-known by name, but the reason why is a slight brain teaser. Wine lovers will know that there is a wine named Montepulciano d'Abruzzo which has absolutely nothing to do with the town in question but is made with grapes of the same name, that is, Montepulciano.
If you're not confused already, the Rosso di Montepulciano and its successor, Vino Nobile, though having literal roots in Montepulciano, are actually made with those darned Sangiovese grapes we keep bringing up. Your head is spinning right now and that's completely normal, it just means you're overdue for a wine tour of Val d'Orcia with the excuse being to iron out this nomenclatural mess.
Vino Nobile is to Rosso di Montepulciano as Brunello is to Rosso di Montalcino, a more refined and more revered wine requiring longer aging. As the name Vino Nobile foretells, it was a wine originally reserved for nobles or gentlemen. Since it's becoming harder and harder to come by the latter these days (I'm laughing but no offense intended to the gentlemen still in existence, I know you're out there), Vino Nobile is now an accessible choice for all tastes and walks of life. Some intenditori (connoisseurs) might turn up a nose at Vino Nobile, ironic one might add, as it can be released at just two years after the harvest, three for a Riserva. When compared to the six required of Brunello, it doesn't impress much, quantitatively speaking.
However, a Vino Nobile is an excellent choice with astonishingly good value and an organized wine tour will help you make the most when purchasing in bulk to send home and enjoy for years (or weeks, no judgment) after your Italian vacation!
To discover the region with a private tour guide and driver (quite obviously important on wine-tasting tours!) then check out our Val d'Orcia Wine Tour With Cheese Tasting page here.