Let's set the scene.
You're sitting across from Julia Roberts in a pizzeria in Naples and staring down at a Margherita pizza, twice the size of your face. It looks like perfection on a plate. It has a thin crust, borders with just the right amount of burnt from the wood-fired oven, sweet tomatoes, and bubbling heaven-sent mozzarella, ever so slightly golden on top.
You know you want it but then you feel the sudden twinge of guilt for all the carb-loading you've been doing on this Italy trip. The spaghetti alla bolognese that you inhaled in Bologna, the numerous lasagne, the crunchy bread, that to-die-for cannolo in Sicily.
They say "see Naples and die" and you can't help but see the irony in that, this city, the motherland of pizza, is surely going to be the death of you. But then your best friend Julia who is very wise and worldly, says to you: "this is what we're going to do, we're gonna finish this pizza, then we're gonna watch the soccer game and tomorrow we're gonna go on a little date…and buy ourselves some bigger jeans". And so you smile and take a huge bite of your first pizza napoletana. Bigger jeans it is.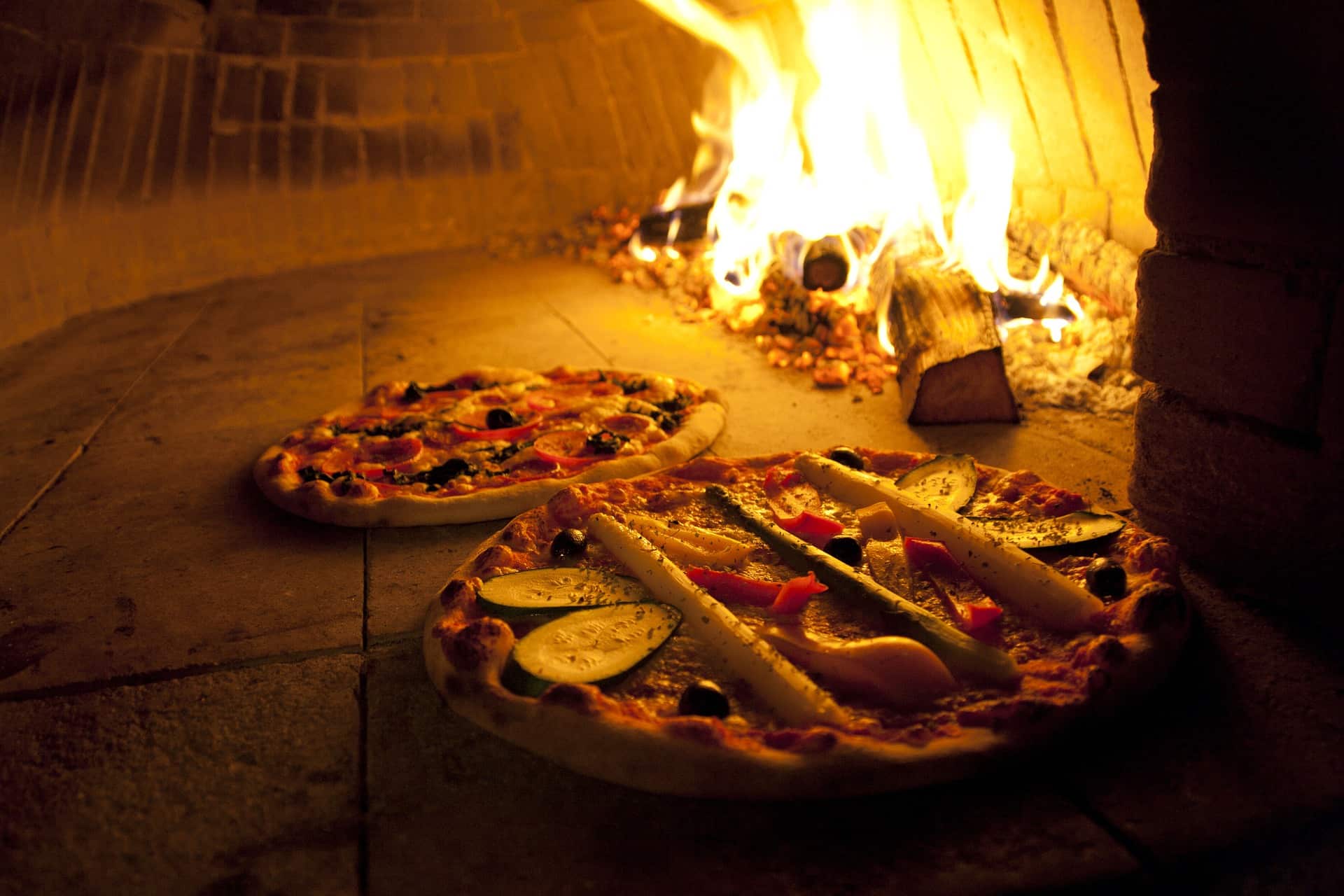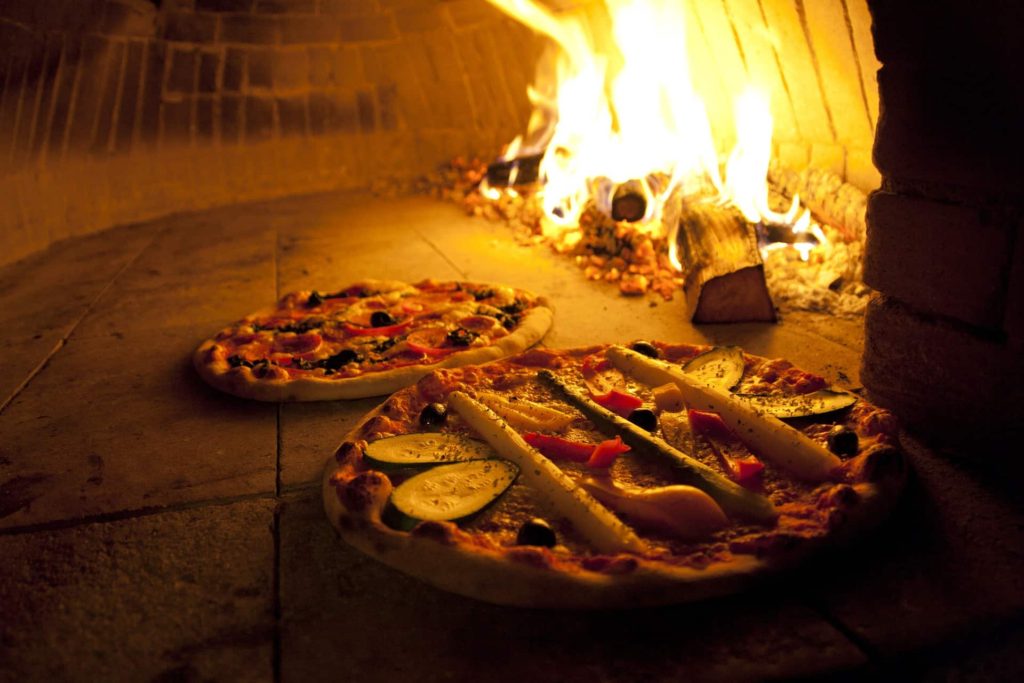 Naples: The birthplace of Pizza
As so many "classics", whether culinary or couture (like blue jeans), pizza comes from humble beginnings. No one can quite pinpoint the exact date when the first pizza was created, but it is assumed to be sometime between the mid-1700s and early 1800s when Naples was a thriving port city with a consequential disparity between the rich and working-class poor.
Can you imagine which economic demographic we have to thank for pizza?
If you guessed the working-class, you'd be right.
Those who were not part of the wealthy majority needed a meal that was versatile, inexpensive, and quick to prepare and nothing met those criteria quite like a piece of dough topped with whatever people could get their hands on. It was perfect for any time of day, just as it is now (pizza for breakfast is completely underrated).
However, before the visit of  King Umberto I and Queen Margherita in 1889, pizza was still just a treat localized to the city of Naples, it had not yet attained its world fame. Apparently, the royal pair had the chance to try pizza from Pizzeria Brandi, still in existence today, and the chef Raffaele Esposito and his wife created a special pizza for the lucky lady.
Can you guess what the toppings were?
Tomatoes, mozzarella, and basil, the corresponding colors of red, white, and green resembled the Italian flag and they named their new pie after the Queen- it was dubbed Pizza Margherita.
You can actually visit Pizzeria Brandi near Galleria Umberto I and see the plaque which commemorates this important moment in foodie history. Yet despite the royal visit in the late 19th century, pizza's popularity still hadn't exploded in Italy to the levels it's reached today and some say it wasn't until around the 1940s that all Italians started declaring their love for this Southern comfort food.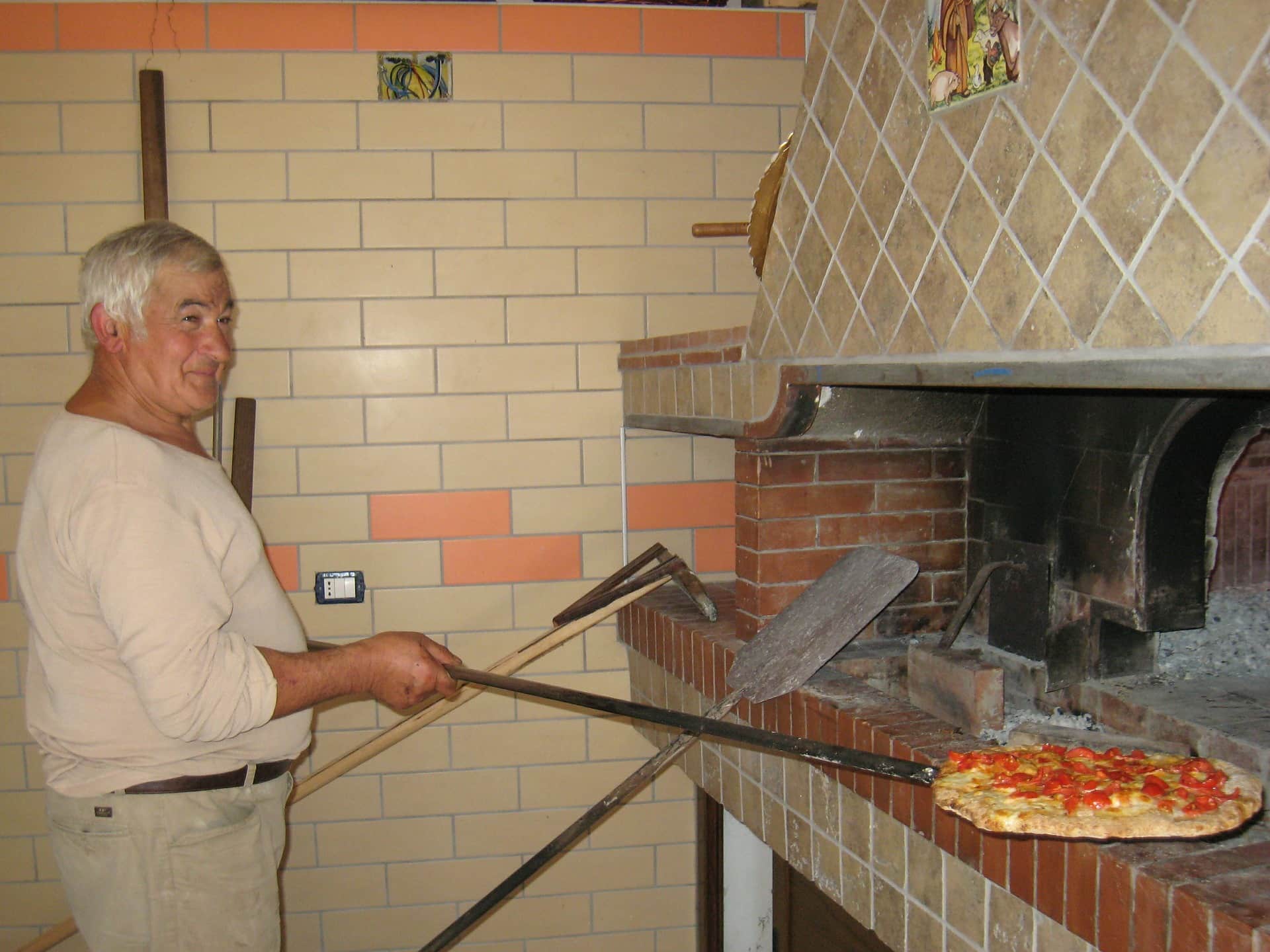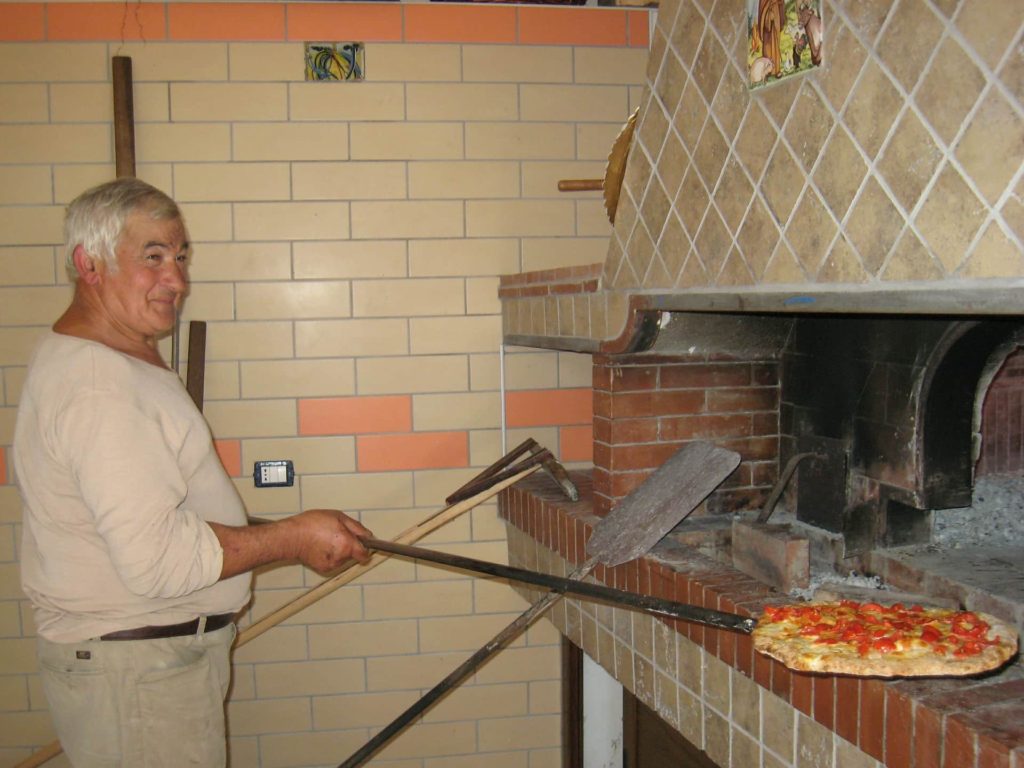 An interesting fact is that while pizza's popularity was on the rise in Italy, this same time period is when immigration to America was at its peak. So in a way, history repeated itself to bring pizza across the ocean. The Italian immigrants who were leaving Italy were landing on the East Coast and making their way to hubs like New York City and Chicago to look for jobs.
Once again, they were the working class and as such, they took to replicating the pizzas that they had left behind. The first American pizzeria in the books was Lombardi's, which opened in New York City in 1905. You can still visit it at 32 Spring Street on the corner of Mott Street in Nolita.
However, getting back to pizza in Naples, you might be asking where the best, most authentic pizza can be found in the city. The answer is not as straight-forward as you'd think. Even though there are some undisputed favorites, locals will tend to have their own individual choices depending on their neighborhood and family traditions.
So in theory, you could ask ten napoletani and get ten different pizzerias to visit. I decided to ask Michele, a Naples-native and one of our Luxe guides, for his opinion on the best pizzerias in his beloved city.
He responded by saying "there are some that are historically well-known with a long tradition of high-quality pizzas" but followed this up by commenting that he has his own personal favorites in his neighborhood of the Spanish Quarters where the pizza is also excellent. If you happen to find yourselves in Michele's neighborhood for lunch or dinner, he suggests you stop by Prigiobbo or Nu Murzill Sapurit.
However, if you want to check out some of the more famous (keep in mind that more famous also means more touristy) pizzerias, Michele has provided this list below.
The Best "Historic" Pizzerias in Naples:
(I've included the area where they are found in the parentheses):
Di Matteo (City Center)
Trianon (Forcella)
Pellone (Via Nazionale)
Acunzo (Vomero)
Starita (Materdei)
Ettore (Santa Lucia)
Mattozzi (in many areas)
You may have noticed that there's one pizzeria that is missing from the list and that's the one where Julia Roberts filmed the movie Eat, Pray, Love: Da Michele.
Located on Via Cesare Sersale, it was famous long before Hollywood's golden touch and shall we say rather infamous for not accepting reservations. You have hard decisions to make when ordering here as well, once you've actually gotten inside: at Da Michele, there are only two types of pizza on offer – marinara or Margherita.
The atmosphere is spot-on, you'll be shoulder to shoulder with strangers at their signature marble tables with paper cups and down-home cutlery. But this is all part of the experience and one that people travel the world to take part in. An intriguing and perhaps little-known fact is that Da Michele is not part of the AVPN which stands for l'Associazione Verace Pizza Napoletana, the "official association for real Neapolitan pizza" that sets standards for how it needs to be made and at Da Michele, they don't follow all the rules.
For example, they don't use olive oil during cooking as they say it alters the flavours and their tomatoes are not San Marzano, but from Solea. Whether this is a secret advantage in the world of pizza or just a way that Da Michele has remained loyal to their traditions, we'll never know, but you can be the judge on your next trip to Naples.
Explore Naples with us on our Naples Guided Walking Tour here!