Skip The Line St. Mark's Basilica and Doge's Palace Tour
Venice: St. Mark's Basilica and Doge's Palace Tour
Join your private guide and prepare to have your breath stolen by the architectural beauty, centuries of fascinating historic tales, and artistic wonders displayed on this special skip-the-line tour of St. Mark's Basilica and Doge's Palace – the two most significant locations in all of Venice.
What's Included In Our Guided Tour of St Mark's Basilica and Doge's Palace?
Private English speaking guide
Tour of St. Mark's Square
Skip the line tickets to St.Mark's Basilica & guided tour
Queue jump tickets to the Doge's Palace (the official residence of elected leaders) & guided tour
St. Mark's Basilica and Doge's Palace Tour Description
The tour begins with your private guide meeting you at St. Mark's Square where you can follow in the footsteps of legendary figures such as Casanova and Napoleon, who once referred to the square as the 'drawing room of Europe' due to its rich history and the undeniable opulence and grandeur that envelops you on every side.
Skip-The-Line Entrance To St Mark's Cathedral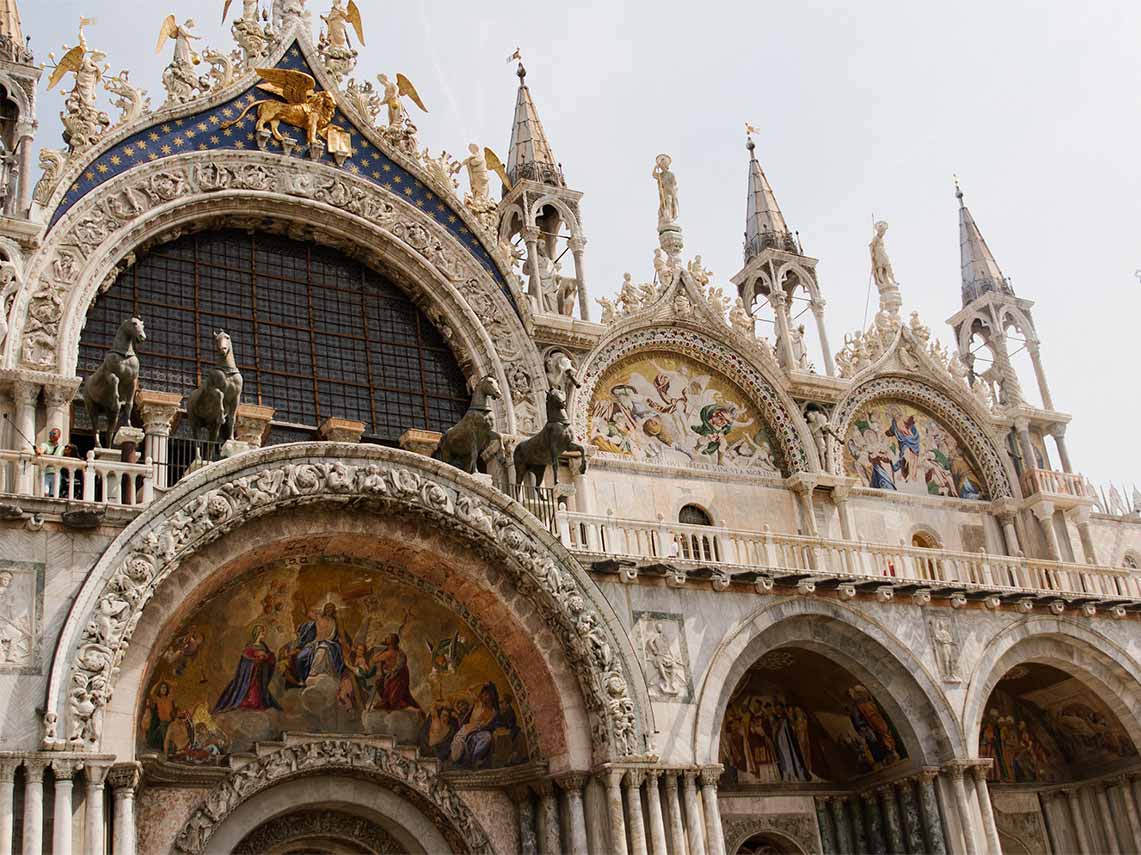 As official guides in Venice, we are able to offer skip the line access to the Basilica. 
Dating back to the 11th Century, St Mark's has been a symbol of the wealth, power, and status of Venice, and this is etched large into the architecture of the building with its ornate design and particular Italian Renaissance style flair – containing as it does, 43 thousand square feet of stunning mosaic.
Explore The Treasures That Await You Inside St Mark's Basilica
Once inside your guide will be on hand to discuss the innumerable treasures, sculptures, and priceless artworks on display, including the 'Triumphal Quadriga' – the famous bronze horses of Saint Mark.
Private Tour of Doge's Palace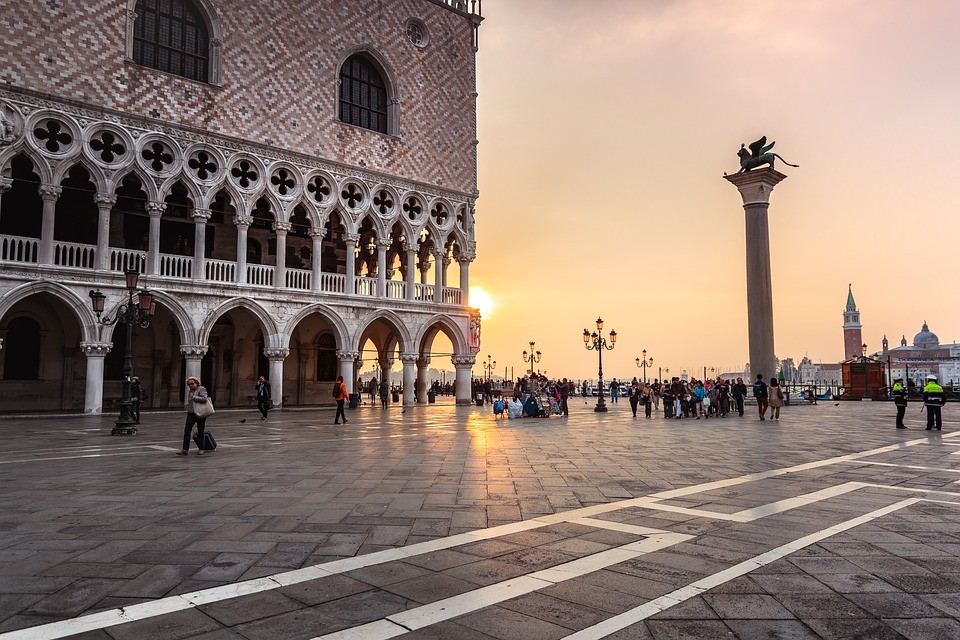 On your next stop, we will again skip the line as we enter the Doge's Palace, found to the right of St. Mark's, and distinguished by its white and rose-colored herringbone brick façade and highly stylized Gothic white stone arches that lend it a uniquely Venetian flavor.
Scandal, Fascinating Tales, and Artistic Masterpieces In The Doge's Palace
The building served as the seat of the government and was the Doge's residence (alongside serving as a prison and torture chamber!) until the Napoleonic invasion of 1797. Truly the heart and soul of Venice's power throughout the years, your guide will revel in describing the scintillating tales of scandal and political intrigue that occurred within its walls throughout history.
The interior of the Palace is a feast for the eyes in every sense, and your tour guide will be with you to discuss the context, subject, and history behind the jaw-dropping galleries and frescos that adorn its walls, featuring works by world-renowned masters such as Titian, Veronese, and Tiepolo.
The tour culminates with you viewing the famous 'Bridge of Sighs' and exploring the interrogation quarters with your guide.
Why Choose Luxe For Your Tour of St Mark's and The Doge's Palace?
While there is plenty here to gaze upon for the uninitiated, you simply do not get the full experience and taste of what these structures mean to Venice and their place in history without a qualified and knowledgeable guide there to bring to life these tales to life.
Reserving your private tour with us means you will benefit from:
Guaranteed skip the line access to the frequently sold-out sites
More time to spend on the locations, artifacts, and areas of interest that you find the most fascinating
Special access to the first-floor terrace of St. Mark's Basilica 
The enthusiasm, passion, and intricate local knowledge of your private guide
25th Anniversary Trip to Italy Using Italy by Luxe, the best decision ever! I worked with Marta for about 6 months developing an itinerary for our 12 days in Italy. We wanted to see Venice, Tuscany, Rome, and the Amalfi Coast with our 3 boys 22, 20 & 17. She coordinated everything for us from hotels to private transfers, restaurant options, excursions, and more. Her quick response to all of my crazy questions/changes, before and during our trip was so comforting. I always knew everything would be great. She even surprised us with a bottle of Champagne on our anniversary! Each of the guides Marta set us up with were also amazing. Their knowledge of the history, architecture, and background stories was incredible. Giorgia in Venice, Elena in Tuscany, Kylie in Rome, Gabriella in Pompeii, and Fernando and Mario in Sorrento. Each of them were so accommodating knowing we were jet-lagged and it was HOT! They each weaved us through the back streets, avoiding crowds and amazing us at every turn. Our drivers were always on time, very professional, and friendly. We will definitely be using Travel by Luxe for our next trip to Greece!
Request A Skip The Line St. Mark's Basilica and Doge's Palace Tour
Our tours are kept to small private groups to provide the best possible experience for our clients. As such we are able to customize our itineraries to suit your interests, needs and requirements.
To discuss this tour or any changes you would like to make simply complete the form below.
Rated 5-Star on Google & TripAdvisor
Use this company! An excellent experience! As a seasoned traveler and very detailed oriented customer, working with both Irene's was a joy and in the end produced a wonderful experience. Their personal touch on every detail and their communication was extraordinary.
Recommend them highly! These folks are very professional, and flexible in creating a custom tours, and handling last-minute changes. The guides were knowledgeable and friendly. Recommend them highly!
A Flawless Trip! Travel by Luxe assisted us in planning an excellent trip to Genoa and the Italian Riviera including Cinque Terre. The drivers they provided were courteous, efficient, safe and their vehicles were immaculate and comfortable.
Hands down the best travel company! Every detail was taken care of! All questions were answered. Every guide was knowledgeable, flexible, and kind! In a situation when travel can be stressful, every individual was fantastic.
A Great Experience! We just returned from a trip that was organized through Travel by Luxe. It was one of the best trips we ever took and it was organized brilliantly. A special thank you to Francesca, a great experience and highly recommend.
Amazing Italy Awesome trip! Graziano arranged everything perfectly and was very patient with our planning process and changes. Private tours and transfer worth the extra $$$. Will use again.
Qualified Guides.
Certified Excellence.
Explore More Luxe Day Tours in Venice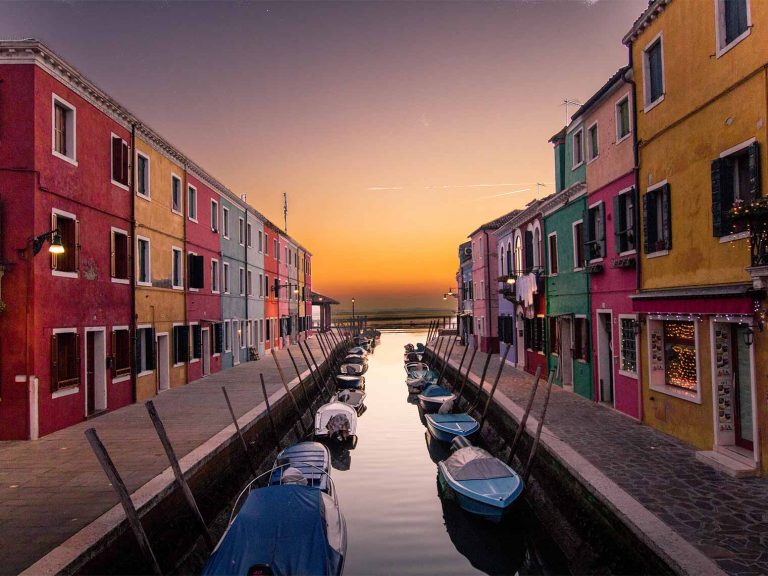 Known as the Islands of Glass and Lace the finest way to experience these gorgeous Ventian Islands is with your own private guide.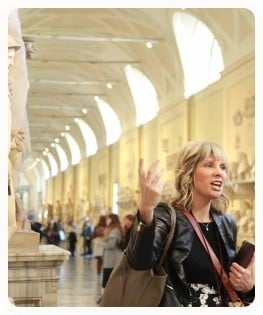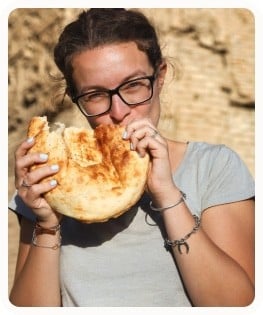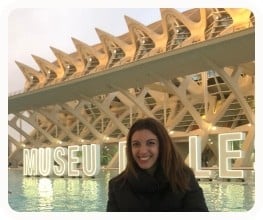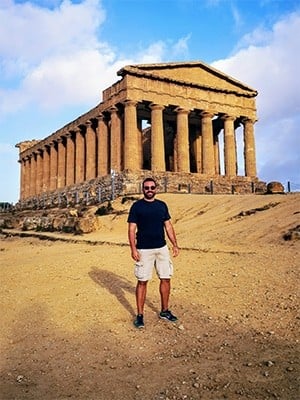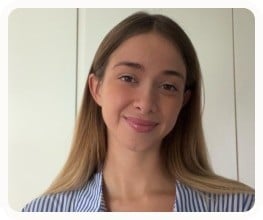 Local Italian Tour Planners
At Italy by Luxe, our team of specialist tour planners use their intimate knowledge of local specialties, festivals, and hidden gems to customize your itinerary with exclusive events or off-the-beaten-track experiences that other providers just cannot match, alongside ensuring you enjoy Italy's most famous and iconic monuments and attractions of course!
We love sharing our passion for Italy with our guests and can't wait to customize any of our Italian day tours for you to ensure you enjoy an absolutely perfect vacation in Italy. Contact us using the form below and we can get started designing your complimentary itinerary today.
Multi-Day Italy Tour Itineraries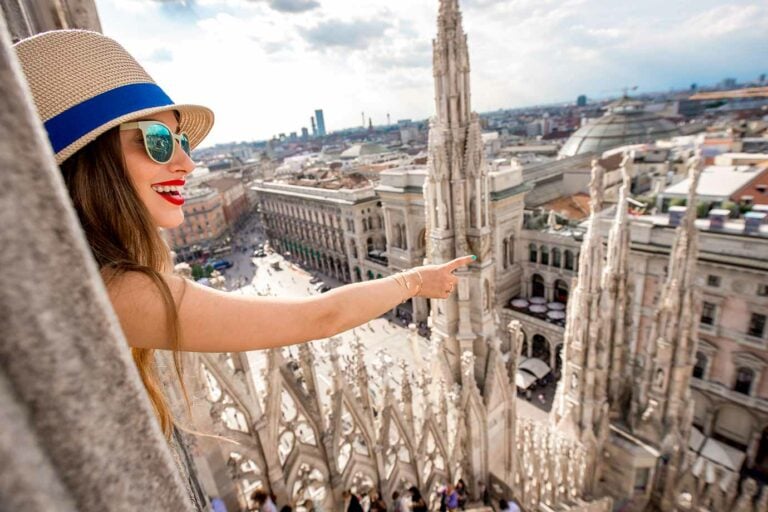 Experience the best of Italy on our 18-day highlights tour itinerary. From Naples to Rome, Amalfi Coast to Venice, and Milan.
Most popular tour destinations