Sometimes I think that Rome is referred to as The Eternal City because that's really how long you'd need to discover its secrets – an eternity.
You might think that once you've seen the obligatory sights, that you've "done" Rome but that would be a blasphemous thing to say. If anything, Rome is the one that is done.
Done with being mistreated and summed up with an Instagram boomerang shot in front of the Trevi Fountain. She wants to be discovered, uncovered, and rediscovered and that's what I want to offer you: a truly different tour of Rome. The Rome that belongs to the history books, the Rome that only the Romans know, that's etched into walls and embedded between every cobblestone.
Walking On Roman History
To start, we can look at the latter, literally at what you're trampling over as you run from one sight to the next. The center of the city is not paved with good intentions like you might think but with sampietrini (also known as sanpietrini) the little square-shaped black stones that will ruin your best heels (I suggest you bring wedges on any Italian holiday) or turn the streets into a huge slip-and-slide when it rains.
Don't dare curse them though, that would be sacrilegious in itself as Romans are very protective of their sampietrini, or "il sercio" as they call them in dialect. So much so that current plans to remove them from certain areas of Rome due to cost and maintenance have opened a huge debate amongst locals and lovers of Rome alike.
Origins of Sampietrini
Interestingly, the origin of their use came from the early 16th century after what would have been the equivalent of an SUV rollover at the time.
A carriage carrying precious cargo (Pope Sixtus V), nearly fell over due to the terrible conditions in St. Peter's Square and somehow, Vatican officials came up with the brilliant substitute of the little black basalt cubes that were then extended throughout the city.
However, compared to asphalt, their solution falls short of modern-day efficiency. But the silver lining is that the beloved sampietrini also keeps the beloved calzolaio (shoemaker and repairer) in business!
While on the topic of roads and infrastructure, did you know that the ZTL (stands for zona a traffic limitato, restricted traffic zone) areas were created by Julius Caesar during the daylight hours in Rome? Even back then in the 1st century BC, the city's traffic was already hideous!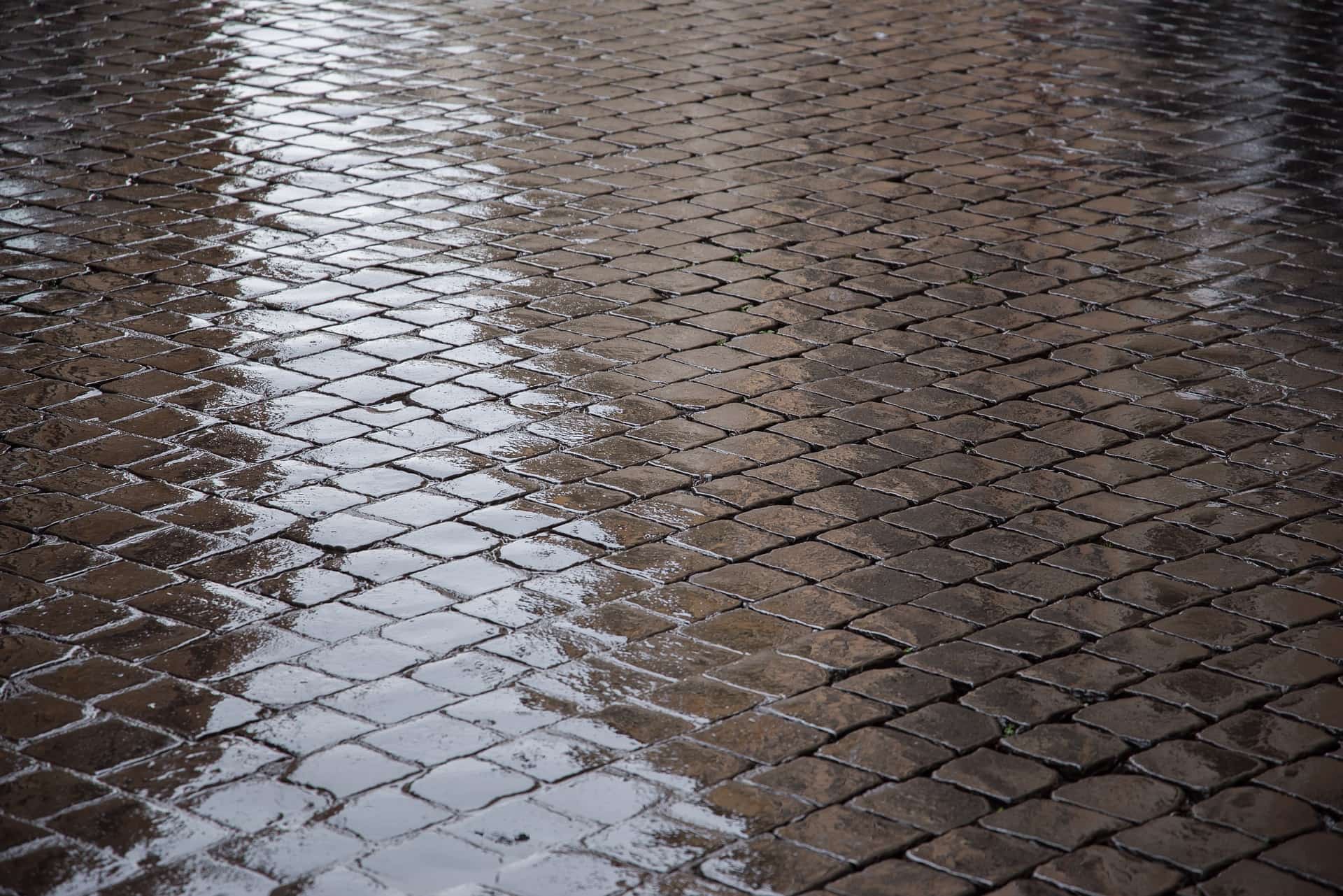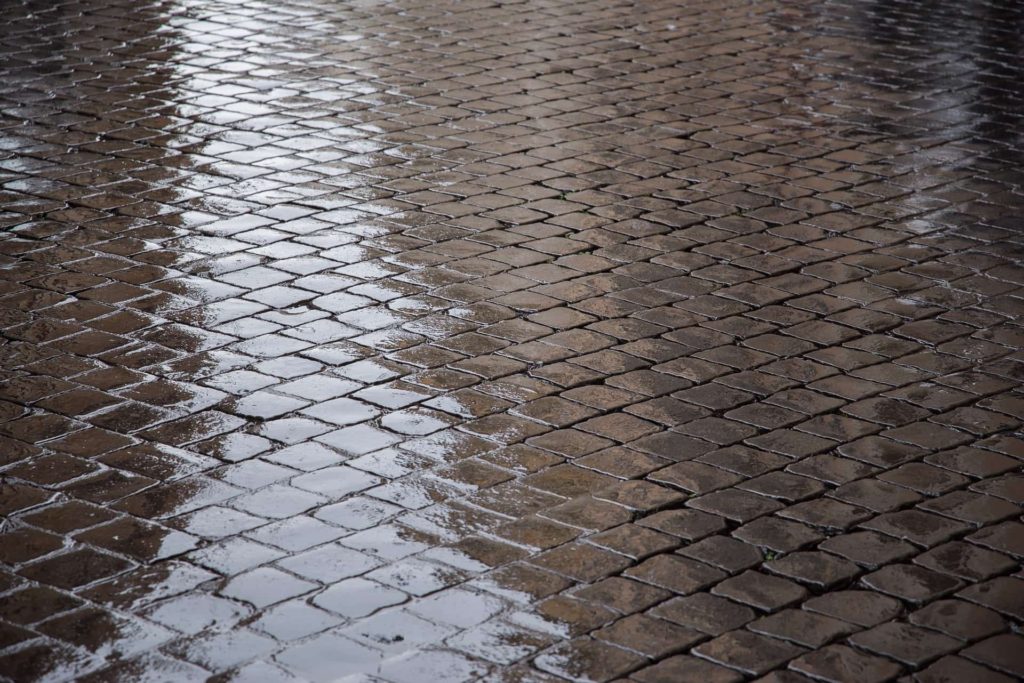 Guide To Hidden Ancient Rome
Intrigued? This was just a little taste of the facts and tidbits that you'll be privy to on our Rome in a Day: Full Day Walking Tour where we focus on pointing out hidden parts of Ancient Rome that most people just walk past.
You'll start seeing that the modern-day city is actually incorporated into the ancient. For example, remnants of the temple that Emperor Hadrian built for his mother-in-law, The Temple of Matidia, are hidden beneath modern buildings in Vicolo della Spada di Orlando.
The temple was built in 119 AD and despite the majority of the temple being destroyed, you can still see its seven columns under the houses and along the street. Most tourists wouldn't even give these a second glance, yet Ancient Rome is the city's skeleton and the evidence is everywhere even as we traverse the eras and aim to show you Roman ruins where you might least expect them.
As a matter of fact, quite a bit of the façade of St. Peter's Basilica came from quarrying the Colosseum.
While you're oo-ing and ahh-ing over the Colosseum's grandeur, just imagine that it's been estimated that you're fawning over a mere third of the original structure. When the amphitheater fell into disuse and abandon and the city's population was too small for its astronomical dimensions, the Romans at the time decided to use the marble for a number of papal palaces and churches, including St. Peters.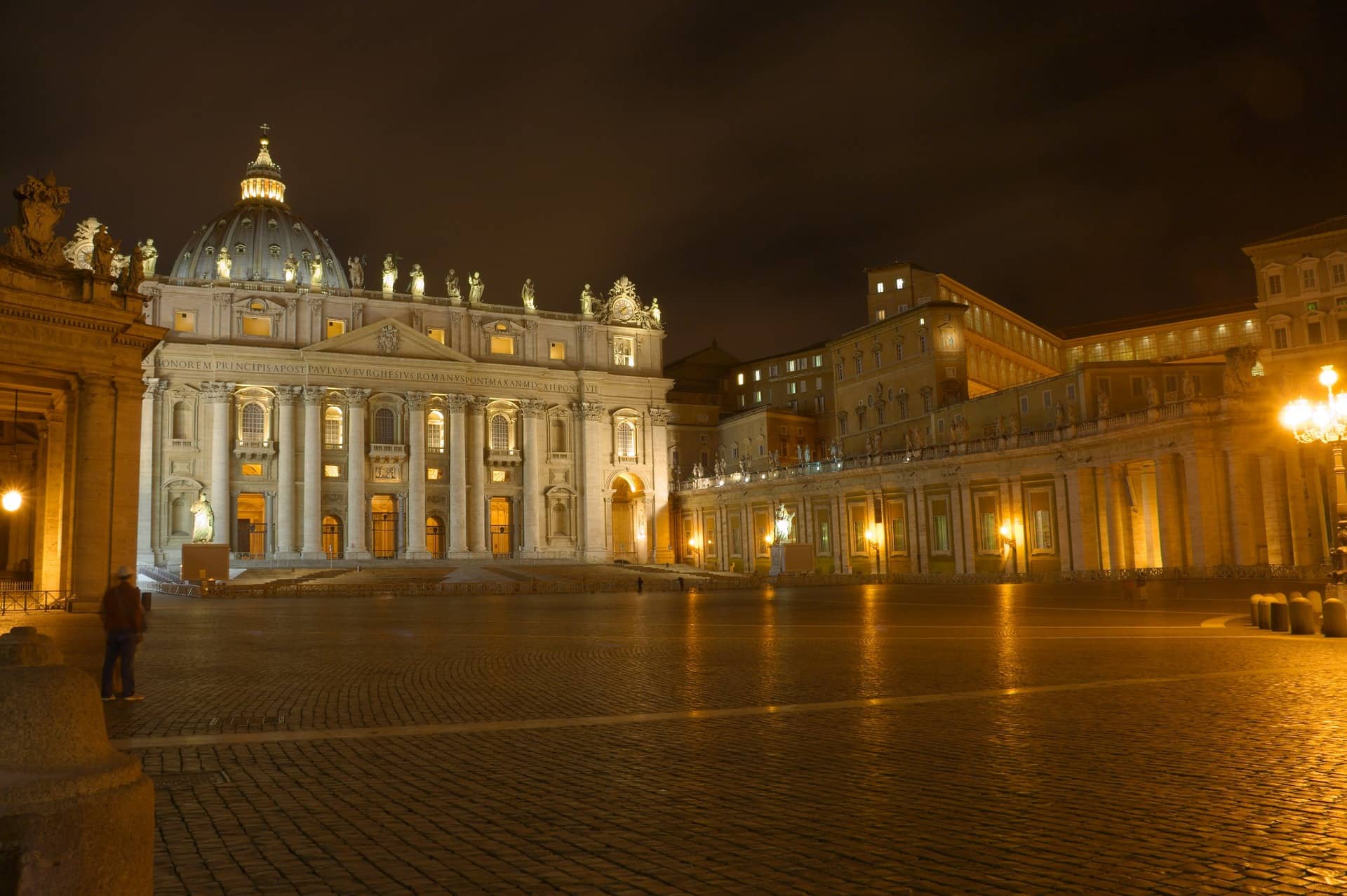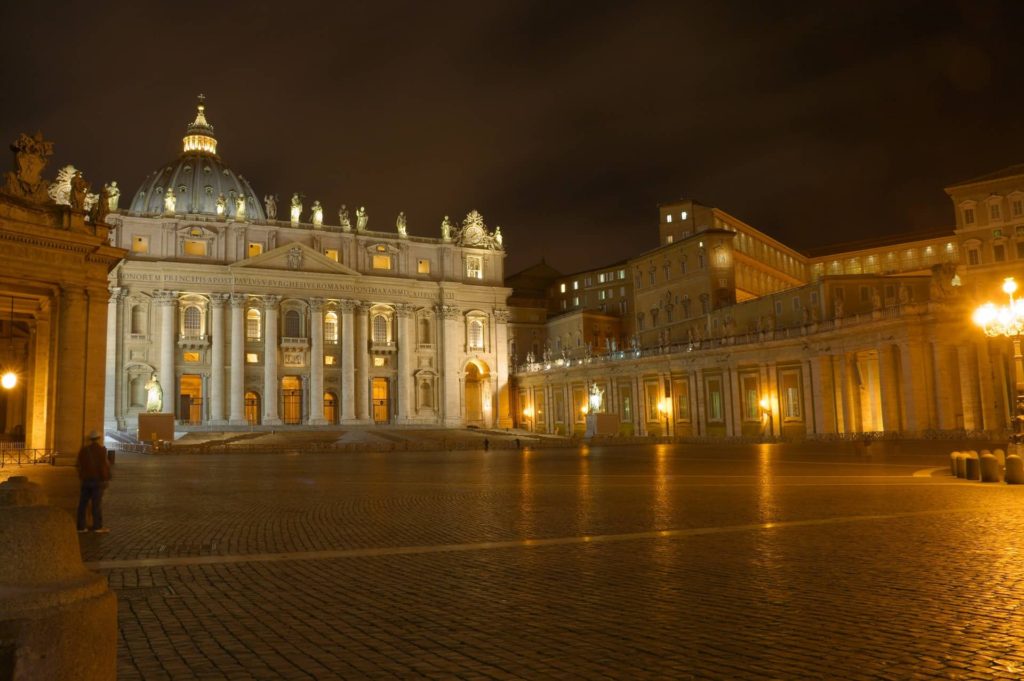 The 'Talking Statues' of Rome
Moving on to some more intriguing and often underrated Rome oddities, I must make a nod to the "talking statues". I can feel the one-eyebrow raise as you're reading this but these statues didn't actually talk.
They were means for a rather progressive form of communication in the 16th century when ordinary citizens had no outlet to protest the behavior and "governing" by the popes. Instead, the statues functioned as a bulletin board or better yet, the first Facebook group where people could post, troll, and read all the laments of their fellow neighbors.
The catch was that everything was anonymous, so people could be as severe or satirical as they wanted. Very similar to the modern-day opportunity that the anonymity of the internet gives users, producing the concept of "keyboard warriors". The first "pasquinate", message, was posted on the statue known as il Pasquino, located in a small square near Piazza Navona.
There are six talking statues in total in Rome that include Marforio, Babuino, Il Facchino, Madama Lucrezia and Abbot Luigi.
They are scattered throughout the city and you can discover them with us even if most of them have become mute over the years with the exception of Pasquino who still boasts anti-establishment poetry, unsigned and attached to his base as per tradition.
Fast Food in Italy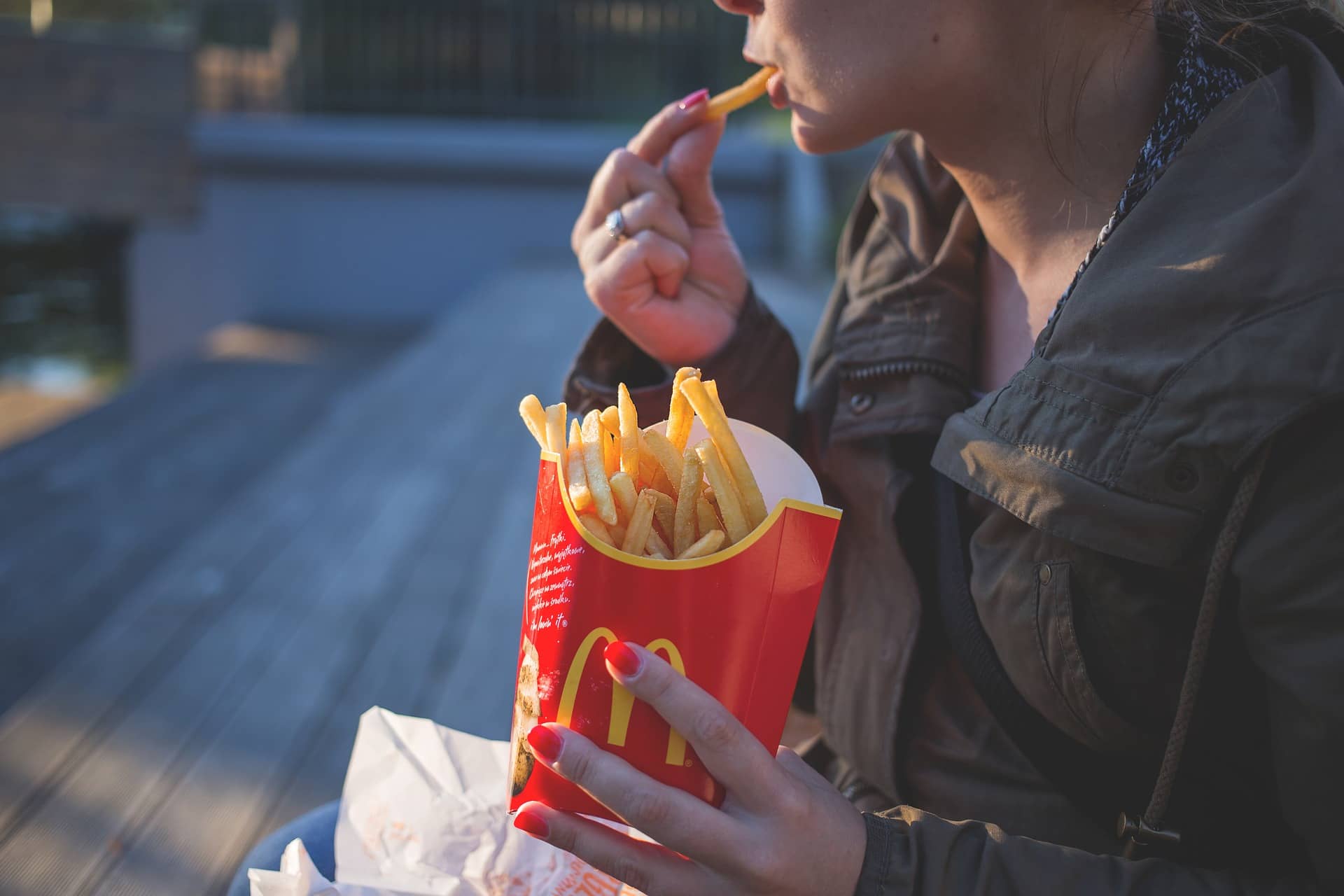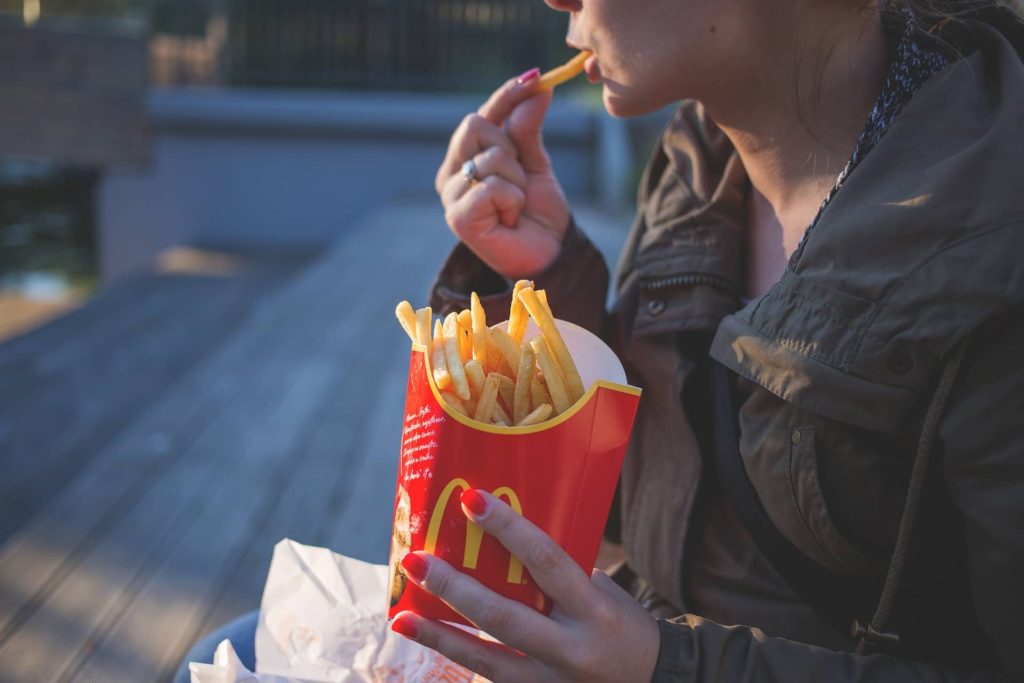 From talking statues to talking walls, one of my favorite things to show guests on my tours is the McDonalds at Termini station and no, it's not for the exceptional culinary magic they create but for something that is as unique as it is an ironic homage to how much Romans loved fast food…
Rome is the only city in the world that has part of an ancient wall, the fourth-century BC Servian wall, incorporated into a McDonalds! You could have been eating your BigMac next to a literal piece of history without even realizing what is it, but now you do.
Going back to that statement I made about Romans and their fast food, it's the truth. Did you know that they were the inventors of "fast food"?
Not only that, but they were also obsessed with what they called "garum", a sauce that was used to enhance basically every Roman dish made from fermented fish guts. They loved it like we love MSG in Chinese takeaway!
Its closest cousin still in use is probably fish sauce, a favorite in Southeast Asian cuisines. It was a seasoning technique that became such stable in ancient Roman society that trade routes opened specifically to facilitate the movement of ingredients from fisheries to manufacturers.
And this delicious substance was not only used as a stand-alone flavor, the Romans also used garum in combination with other ingredients such as pepper, wine, and water.
Now just imagine a hot, sunny day in Rome. Would you rather some fish gut-flavored water or an Aperol spritz? I think I would take the latter!
Now that you've unknowingly stumbled upon some of my secrets about ancient Rome in this post, be sure to find out more on our many Rome offerings including our Hidden Ancient Rome: Driving Tour and the kid-friendly Colosseum + Basilica of San Clemente tour.
Alla prossima!